A Hidden Treasure in Topanga

Topanga Canyon is known for its natural beauty and remoteness, attracting musicians and artists throughout the decades.
On November 13, LMGI members were wined, dined and given a special tour of one of the canyon's more spectacular locations—Elsewhere. The evening kicked off with an exquisite meal by chef Cean and concluded with Vinyl DJ in the Grand Hall—a breathtaking opulent open space filled with extravagant vintage furniture,  and a 50-person dining table befitting a noble feast.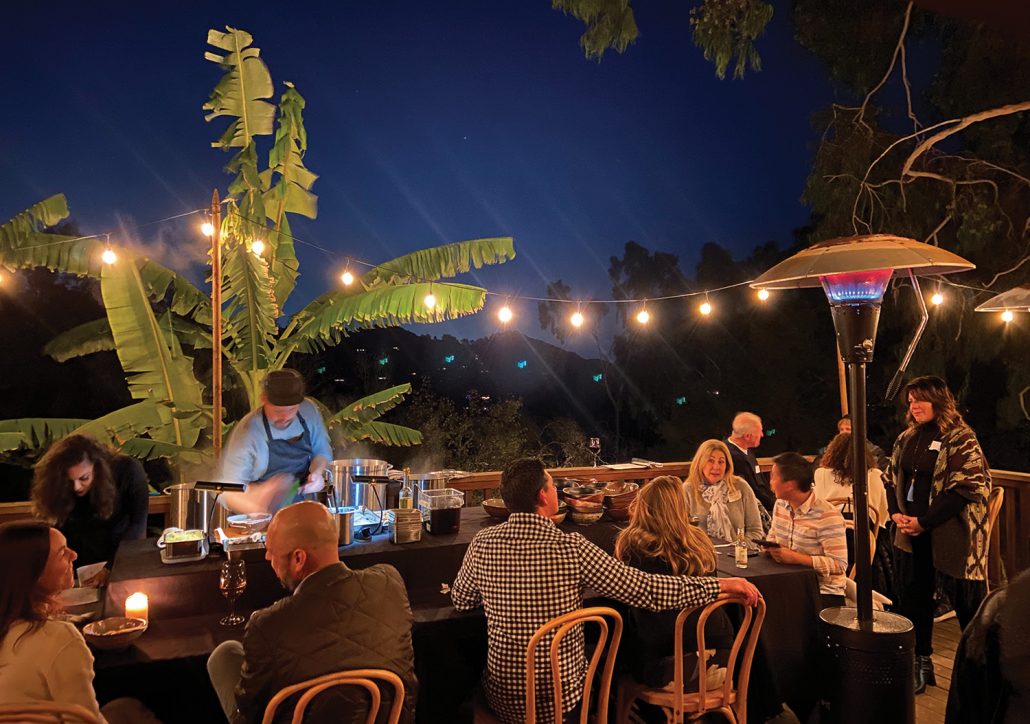 Nestled among 100-year-old oaks, the magical compound includes a main residence, a barn, guest houses and boho gypsy carriages, all set amongst deer trails and gardens. Offering numerous "looks," it has been a favorite for film shoots and now hosts overnight stays for the public.
For more details and images, please visit their website.