Message from LMGI President Mike Fantasia
Welcome back and Happy New Year!
This new year brings new ideas, new perspectives and a refreshed outlook on some older ones. All of us at the LMGI are happy our organization has been a wonderful resource for global information sharing and virtual camaraderie. That is why we are here. We celebrate our unique perspectives and our common connections. Thank you for your contributions. Your participation, energy and ideas are critical as we continue to broaden our reach as an influential guild.
You have received this February newsletter on the final day of Black History Month as we celebrate the historic achievements of film, TV and entertainment pros throughout the African diaspora. Today is also the final day to renew your membership with the guild. The LMGI allowed a one-year membership hiatus for members who needed a cushion during the pandemic, and today is the final day to renew.
The 2021 year is slated to be a busy one with accolades in tow. Whether it is to recognize newly registered members, location managers who earned EMMY nods, managers executing safe production environments at the height of the COVID pandemic, or new location management alliances in Equatorial Africa, we are growing and stretching while working to achieve excellence, even in the most unchartered times.
We look forward to you remaining an active member of our global tribe of amazing creatives. You belong here.
Mike Fantasia
President, LMGI


October 23,2021
8th Annual LMGI Awards Gala
Nominations & Submissions to open soon!
Outstanding Location Awards will be presented in the following categories: Contemporary Film, Period Film, Contemporary TV, Period TV, TV Serial Program/Anthology/Limited Series, Commercials and Film Commissions. Honorary Awards include the Humanitarian, Lifetime Achievement, Trailblazer and the Eva Monley Award. Awards ceremony to air October 23rd, 2021.
Additional dates for this event:
Sunday, June 13 @ 11:59 pm PST – Entry Submission Period closes
Friday, August 20 – Nominees announced
Friday, September 10 – Online voting opens to active members
Friday, September 17 @ 11:59pm PST – Voting closes
Saturday, October 23 – Winners announced at the LMGI Awards Gala
View the the 7th Annual LMGI Awards & Pre-show (2020) Livestream here
Contact the Awards Committee here
---
March 9th
LMGI Coffee Tuesdays
10 AM PST, 11 AM CDT, 1 PM EST, 6 PM GMT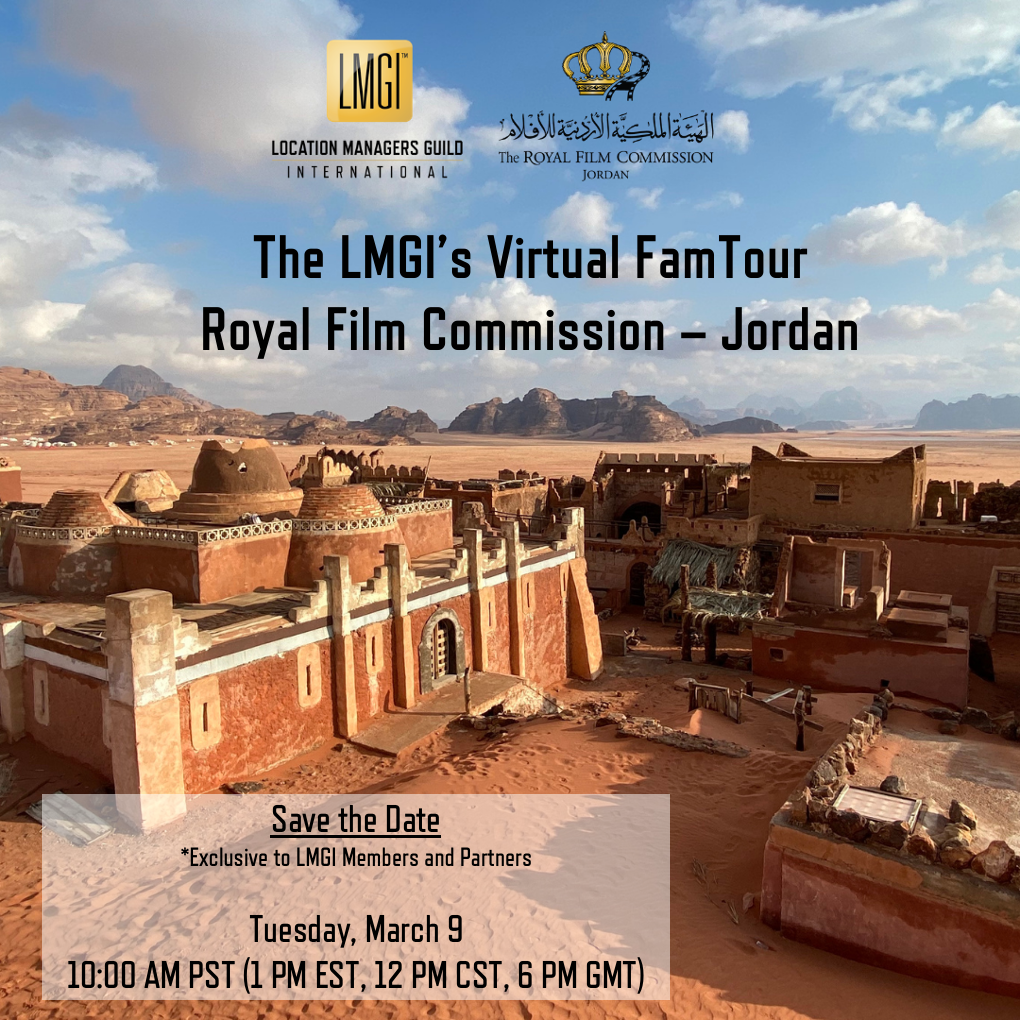 Held via ZOOM on the second Tuesday of the month, we invite you to hang out with the LMGI on a virtual kaffeeklatsch of LMGI members and Business Partners all over the world.  This months' Coffee Tuesdays platform will be a Virtual FamTour with The Royal Film Commission – Jordan.  RSVP mandatory;  invites will be sent via email.   No passports required for this tour!
---
July 22nd – July 25th
Comic-Con International
San Diego Convention Center – San Diego, California
Annually, LMGI produces the Comic-Con International panel LMGI- Hollywood Location Scouts. Moderated by John Rakich/LMGI Board and Scott Trimble/LMGI, enjoy listening to members of the Location Managers Guild International discuss the creative and logistical aspects of their jobs and relay some exciting anecdotes.  View our past panels, below!
2020 Featuring: Jen Farris, Jeff Hunter, James Lin, Emma Pill, Asha Sharma and John Rakich.
2019 Featuring: Robert Boake, Josh Dillard, Mike Fantasia, Cat Kagan, Dustin Pitan, and John Rakich.
2018 Featuring: Scott Alexander, Duncan Jones, Manny Padilla, Golden Swenson, Scott Trimble, and Georgette Turner.
2017 Featuring: Kokayi Ampah, Robert Foulkes, Shani Orona, Laura Sode-Matteson, Scott Trimble, and Tommy Woodard.
2016 Featuring: William Doyle, Douglas Dresser, Leann Emmert, John Rakich, Alison A. Taylor, and Scott Trimble.
2015 Featuring: Nick Carr, Stephenson Crossley, Stacey McGillis, Kei Rowan-Young, Scott Trimble, and Steve Woroniecki.
2014 Sizzle Reel Featuring: Chris Baugh, Mandi Dillin, Ann Goobie, JJ Hook, Michael John Meehan, and Scott Trimble.
2013 Featuring: Becky Brake, Caleb Duffy, Scott Logan, David Lyons, Rebecca "Puck" Stair, and Scott Trimble.
Contact the Comic-Con Committee here
---
Happening Now – Apr. 11th
20TH Annual Directors Guild of Canada Awards (DGC)
Submissions are open for TV Series, MOW's, and Mini-Series- deadline to submit is April 11th.
Submissions are open for Features, Documentaries, and Shorts – deadline to submit is August 15th.
For Rules and Nominations, click here
---
Happening Now – July 31st
26th Annual California on Location Award (COLAs)

Nominations are OPEN to honor location professionals, production companies, and public employees who work in California. To submit a nomination, click here
Additional dates for this event:
September 1 – Finalists Announced
Late November 2021 – Reception and Awards Ceremony Los Angeles – Universal City. California
---
September 10th – September 16th
Toronto International Film Festival (TIFF) – Toronto, Ontario
For details click here
---
November 2nd – November 7th


American Film Market (AFM)
Santa Monica, California
For details click here

---
THE NEXT GENERATION:
LMGI Next Generation profiles a generation of genXers.  They're young, smart and enthusiasticabout what they do. In this occasional column, KALM Paul Messana, a genXer himself, talks with the upcoming generation of location professionals on the rise. Peek at a recent profile for LMGI scout / KALM Ehrin Davis here 
---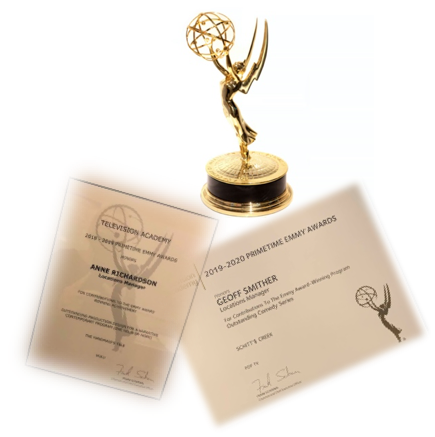 CANADIAN NEWS:
TV Series, SCHITT'S CREEK, made history at the 72nd Emmy® Awards as the first Canadian television program to win a Primetime Emmy Award in the Outstanding Comedy or Drama series category.
Congratulations are in order for Canadian Location Manager, Geoff Smither /LMGI for his great locations work and special recognition given by the Academy of Television Arts & Sciences.
Schitt's Creek (Pop TV)
Winner: Outstanding Comedy Series – 2020
We would also like to applaud Canadian Location Manager, Anne Richardson /LMGI for her recognition given by the Academy of Television Arts & Sciences for her work in The Handmaid's Tale Season 3 (Hulu).  Winner: Primetime Emmy Award for Outstanding Production Design For A Narrative Contemporary Program (One Hour Or More) – 2018-2019.
Twenty-three years ago, United Kingdom-based Supervising Location Manager, Dan Connolly / LMGI Board Member began his career in London before transitioning to his hometown of Manchester. His location credits include Transformers: The Last Knight, Morbius, Devs (mini-series), War Machine, and Phantom Thread. Experiences as a Location Manager led him to advise the Abu Dhabi Film Commission supporting development of their film and TV industry, and most recently, returning to the Middle East after being hired by a foreign government agency to serve as a production liaison in Neom, a planned cross-border city in the Tabuk Province of northwestern Kingdom of Saudi Arabia (KSA).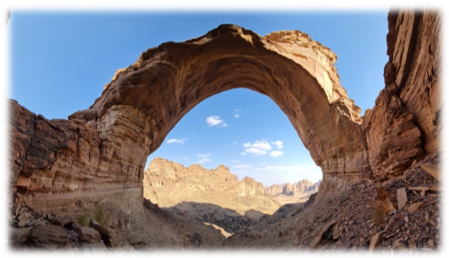 Arriving in KSA during the height of COVID lockdown was going to be an adjustment, but because he had worked in Abu Dhabi before, he expected to be familiar with the overall Middle Eastern culture."I did expect to be familiar with the customs, lifestyle and even the safety practices during quarantine, but to be honest, I did not know much about the Neom region when I took the assignment," says Connolly. "I did know one thing, however. I knew it was going to be VERY HOT!"
And that it was. He arrived to find their standard Summer temperatures at 45 degrees Celsius (113 degrees Fahrenheit) and prepared himself for more heat, as the more inland one travels, temperatures can reach upwards of 53 degrees Celsius (127 degrees Fahrenheit). Interestingly enough, Connolly actually had to prepare for both the extreme heat and the extreme cold. The desert north of Saudi Arabia is hot, but it is also known for having Winter snow. Being that the assignment overlapped seasons, his essentials included all weather clothing for a range of climates including army boots suitable for walking in the desert, sand goggles for eye protection and sunblock.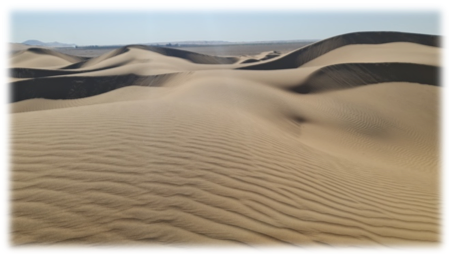 As with every Saudi desert there is sand; lots of sand.Location teams must prepare for that. Most popular are the Toyota 4×4 Trucks or SUVs. His best advice: have your location team travel in pairs. "I have to be honest," says Connolly. "I got my 4 x 4 trapped a number of times in the deserts of Neom. Thankfully we never went alone. We always drove two vehicles that had off-road recovery equipment and necessary items such as a satellite phone, a GPS system, and a compass. In the boot/trunk, we always had towing ropes, shackles, tire inflators, a small tool kit, 20 liters of water, shovels, and tracks for placing under our tires so that we had everything necessary in case we needed to dig ourselves out of trouble." Humorously, the one good thing Connolly can say about the sand is, "At least it's clean!"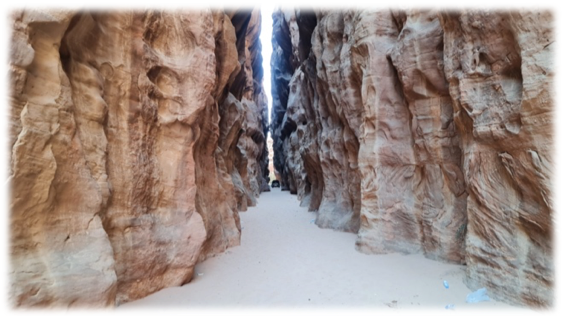 After getting a feel for the sand and the terrain, his locally recruited location team took advantage of traveling along wadis (riverbed valleys) and short cuts frequented by local Arabs. They stretch miles behind mountain ranges, but he encourages location teams to avoid them in the winter because they can transition into rivers commonly drawing deadly viper snakes.
Learning the terrain was one thing, but having his Arab heritage expert, Abdul Aziz, and his desert guide, Wael, were his absolute resources. "Without them, I think everything would have taken way longer and would have been potentially hazardous," Connolly emphasizes. "Wael was my translator, my guide, my historian, and my liaison to key officials and municipalities.  On top of that, he was an amazing scout and photographer. We shared laughs, joked around, spent many hours around campfires in the desert and even broke bread at one of the Yemeni Fish Restaurants in Tabuk Souq, where regardless of how much we ate, the tab never needs to exceed $4.00 Saudi Riyal (SAR)! He was my cultural resource and confidant, and he helped to acclimate me to the ebbs and flows of daily activities, common living practices, as well as the rhythms of Islamic prayer times and religious activities."
Finding support from a local guide and taking advice from local residents was the best way for Dan to get things done. He found the Saudi people to be hospitable, friendly and very organized. By asking questions and showing respect toward their customs and formalities kept him from being culturally insensitive. "Ask the local people how best to get things accomplished and they will greet you with enthusiasm and support. Why reinvent the wheel when you do not have to?" he stresses. "I live by the motto: "Concordia res parvae crescunt" which translates to "Unity Makes Strength" because I believe one must look for the similarities and not the differences in others. Showing respect for others is one of the best ways to promote excellence while on location."

NEW PRO MEMBERS
LM Lisa Scope (Australia), LM Jeff Crider (Chicago), LM Robert Mehrle (Czech Republic), LM Klaus Kemola (Finland), KALM Julieta Rey del Castillo (Georgia), LM Kayla Gueho (Georgia), LM Michael Slack (Georgia), Scout Slean Peavy (Georgia), LM Piernicola Pinnola (Italy), KALM Christian Fechser (California), LM Daniel Milner (California), KALM Emre Sonmez (California), KALM George Alvarezzo (California), Romeo Santiago (California), LM/scout Brandon Barter (California), ALM Lisa Knight (Montreal), LM Robert Kristoffersen (Nebraska), LM Evan Eastham (New Orleans), LM John Adkins (Pittsburgh, PA), LM Fran Martinez (Spain), ALM Laurance Wiese (Toronto), ALM Navjot Bains (Toronto), ALM John Hall (Vancouver), LM Trevor Metz (Vancouver), LM John Alexander (Vancouver)
NEW ASSOCIATE MEMBERS
LM Daniel Bowman (Georgia), LM/scout Kristian Day (Iowa), LM David Goldthorpe (New Zealand), Unit Manager Zuhair Soudi (Toronto)
NEW APPRENTICE MEMBERS
ALM Lexi Sisk (California), ALM Roberts Jones (Los Angeles), ALM Laura Walker (Toronto)
DEDICATED BUSINESS PARTNERS
Film France, Kaiser Electric, Beloit Film Fest / Beloit Film Services

Upon joining LMGI, membership benefits activate based upon your membership level. Members should create a username and password so you can access your full member benefits.
Membership benefits include:
An LMGI new member gift pack (request and indicate size of T-shirt on your profile page)
40%-60% off innovative outdoor clothing & gear from Outdoor Research
25% discount on IMDb Pro subscriptions
Personalized digital email signature (complete with LMGI Logo)
Discounts on camera-related gear
Access to member-only recorded program archives such as Coffee Tuesdays and other educational programs, panels, FamTours and expert workshops.
Access to pre-film screeners…. and more!
To take advantage of your member benefits, click here.

Locations on Two is a podcast hosted by LMGI Member, Dodd Vickers, and features lively banter and stories from the trenches of production with the people behind some of your favorite movies and television shows.
Click here to enjoy the first 22 Episodes featuring LMGI Location Managers.

PANDA FILMS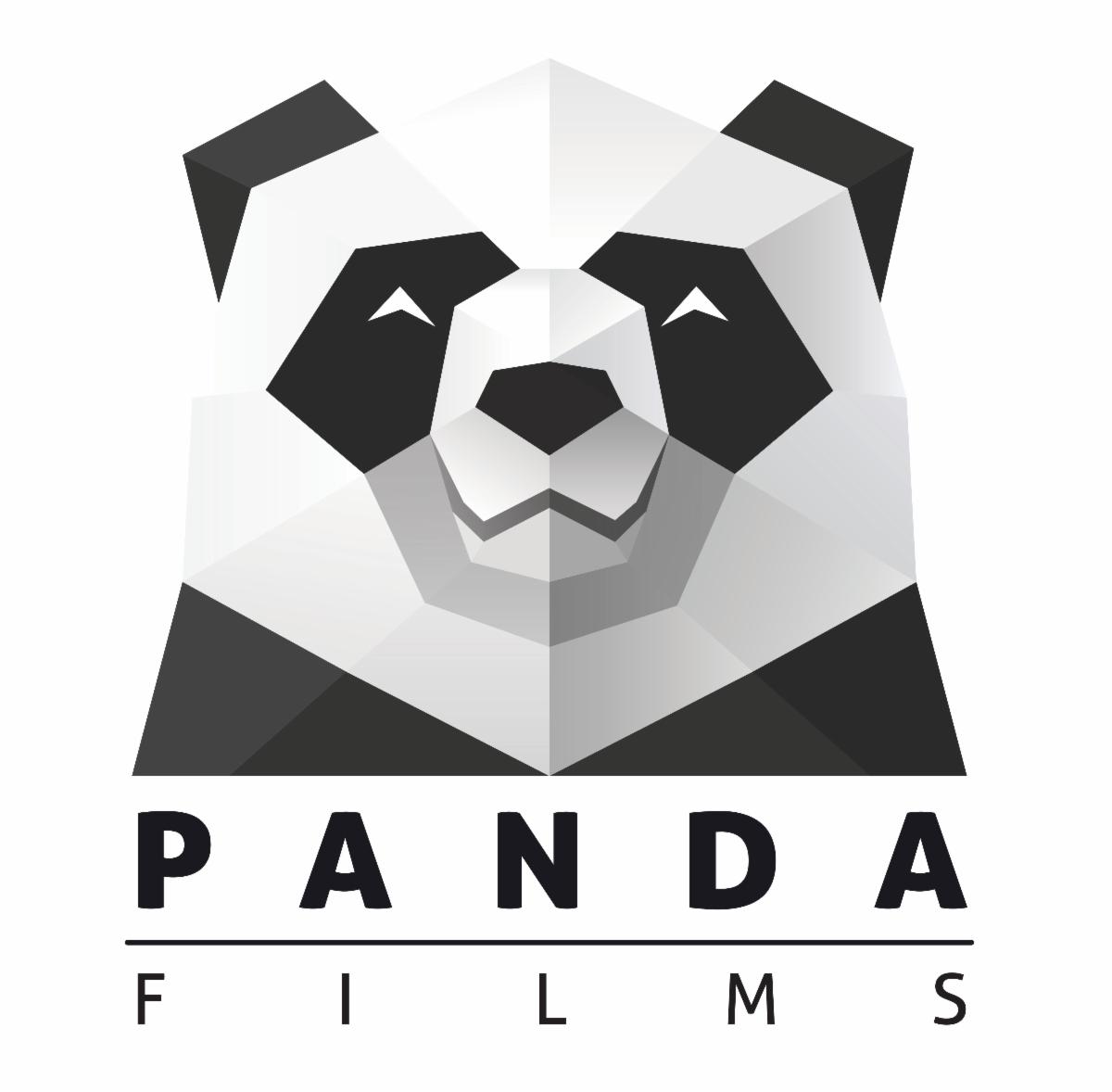 Panda Films is a full-service, Istanbul-based production company that primarily produces television commercials. They also produce feature films, television shows, documentaries and develop content for online platforms. Panda Films began when four friends, with a combined sixty years of production experience on all levels, decided to open their own shop and become partners. Their motto falls in line with what they believe: 'hands-on creative production with emphasis on CRAFT'.
"Our Panda Films team loves the "unexpectedness" of film production," says Panda producer/partner, Chad Öztürk. "One day you could be sitting in the office, and next scouting unique locations, flying in a hot air balloon, meeting celebrities, or indulging in a popular restaurant in a new town. You never know what the day will bring."
Panda operates in a family environment and their opportunities in film are limitless. COVID brought forth many changes, and at the beginning of the Pandemic, they faced the challenge of job cancellations, new health & safety protocols, and industry-wide shifts. Thanks to the Panda Films' hands-on methodologies and great relationships, they pulled through. When the industry opened up at the end of June, the company restarted with extreme precautions and has remained negative of COVID cases. Since then, they've been able to film quite regularly and continue with keeping their focus on being an excellent performer in the international panorama.
"Since the opening of our company, we've always had an international perspective and remaining present and active on international platforms is very important for us," says Öztürk. "Being a business partner with the LMGI, whom I feel is THE organization for location managers around the world, is a perfect match for our business."
Until then the pandemic ends, the Panda Films crew cannot wait to get back to their tradition of breaking bread with large groups of friends and employees at their favorite restaurants over dinner. When the time is right, they'd love to extend an invite to spend some amazing quality time together and build upon their family-like atmosphere because Panda Films' next second love after a good production is good food!
Contact: Chad Öztürk Cell +905334139714 Email here
Learn more about Panda Films here

GREYSTONE COURT CASTLE

Greystone Court is a luxurious 13,500 square ft stone castle residence in Yonkers, New York with twenty-eight rooms of authentic period grandeur replicated to reflect 16th through 18th century European style.  The home has sweeping views of the Hudson River and European castle-inspired details such as hand-carved wooden paneling and coffered ceilings. This stately home is full of architectural wonders such as a conservatory, a lushly upholstered "Turkish Room" library, a wine cellar, and formal dining room, decorated with hand-carved French Rococo panels and chandelier. It also has stained glass and lighting designed by Louis Comfort Tiffany and John La Farge throughout the home.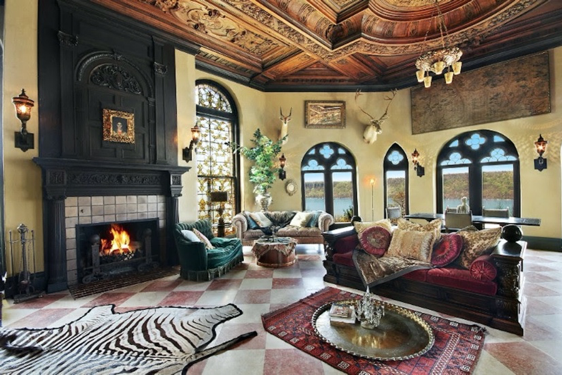 In the late 1930's, Greystone Court Castle was owned and occupied by the famed Ballet Russe choreographer Michel Fokine and his wife Vera Fokina, a major star ballerina. It was later used as headquarters for the Fokine Ballet. In more recent years, celebrities like Beyonce and Becky G have utilized the castle's ballroom as a location for their music dance videos.  The current owner bought the castle in 2018 with a thriving film and photo shoot business, thanks to the previous owner, Kohle Yohannan, who spent years painstakingly re-constructing the home as an architectural expression of wealthy Americans' admiration for the grand traditions of their European ancestry.
"Greystone Court Castle seeks to reach a sophisticated audience looking for a unique location that can create the perfect atmosphere for an amazing story. This is why we are proud LMGI business partners," says Margaret Boyce, Business Manager. "We love meeting and working with creative people from all facets of the entertainment, advertising, music and film industries and are inspired by watching their vision come to life. We feel fortunate that Greystone Court Castle can assist in making their vision a reality."
Greystone Court Castle is currently receiving business inquiries and looks forward to safely re-opening post pandemic.  Learn more about Greystone Court Castle here

Virtual FamTour FilmWarsaw – Poland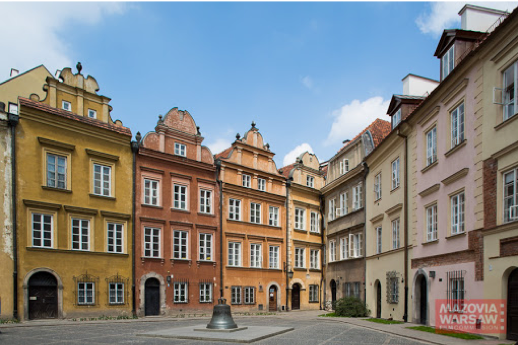 On Dec. 1, 2020, during a special edition of the Location Managers Guild International virtual series Coffee Tuesdays, LMGI enjoyed a Virtual Familiarization Tour (FamTour) of Poland with the aid of host, FilmWarsaw, the Warsaw Film Commission, the Polish Producers Alliance (KIPA), and Postnovation post-production.
Poland, a country in alliance with the European Union, offers a 30% cash rebate film incentive program. It also boasts a world-renowned pre-production, production, and post-production offerings and has experienced film crews onsite. Moderated by Jennifer "JJ" Levine/LMGI, Dodd Vickers/LMGI and Dana Pohl/Head of Projects at Polish Producers Alliance, we "Fell In Love with Warsaw" and explored a few regions represented by their seven film commissions.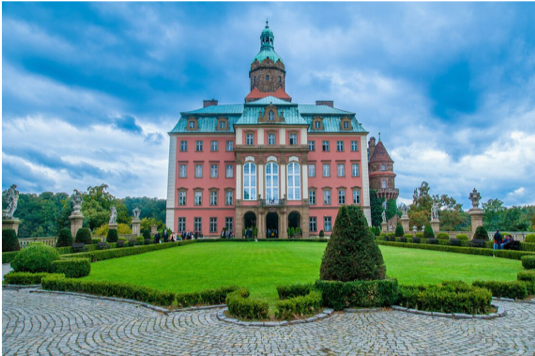 LMGI members virtually trekked through Lomé: the City of Thousand Contrasts and Poland's Łódź Region, a popular region for filmmaking. Poland's vast locations range from historic castles, palaces, industrial factories, sacred spaces, modern contemporary buildings, greenland and unique alternative spaces. Whether it is their mountains, two-thousand lakes, their salt mines, landmarks like Białowieża, Europe's Oldest Primeval Forest, the Palace of Culture and Science, or Riese's seven underground structures located in the Owl Mountains and Książ Castle in Lower Silesia, LMGI member Todd Christensen can testify, "The assortment and variety of locations are extraordinary!"
To watch this virtual tour or to download the Post Production and Location Guides, click here

FOCUS: The Meeting Place for International Production
On December 16, 2020, the LMGI shared the virtual stage with global content makers, film commissions, production services and locations providers in film, TV, advertising, animation during the sixth edition of FOCUS, a highly anticipated, United Kingdom-based trade event and meeting place for international production. LMGI's Executive Committee members Mike Fantasia, John Rakich, Ken Haber and LMGI member Markus Bensch presented the panel "Future-Proofing the Screen Industries" to discuss current Location Management conditions.  During the 3-day conference our Executive Committee members were also part of speed meet with location managers, scouts, and film commissions from across the globe.


On January 12, 2021, Coffee Tuesdays "Pitfalls, Pratfalls and Successes on Set" took a deep dive into film productions during the COVID Pandemic and what is and isn't working.
An esteemed panel including location managers Georgette Turner /LMGI Board / Safety Director and Byll Williams /LMGI / Commercials – CA – UK; COVID health and safety representatives Mario Ramirez / Reel Heath – NY/GA/CA, Chris Beal / COVID Officer on Station 19 – CA, Karen Sudtell / Health Safety Coordinator – CA, Robert Skidmore /COVID Supervisor – CA and Dr. David Pham from Rapid COVID Labs – CA, joined by Fred Gabrielli /Gala Catering – CA engaged in an enlightening discussion.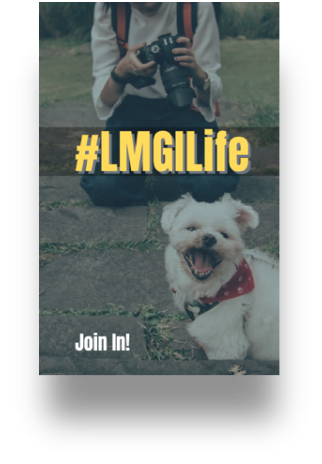 Moderated by JJ Levine /LMGI Board member, topics included testing, production protocols, hiring COVID supervisors with medical training, planning the flow and execution of pre-production and production, educating cast and crew effectively, and issuing well-fitting PPE.One of the key findings was the data appears to suggest most of the cast and crew who have tested positive for COVID-19 were related to the behaviors of the individuals away from the workplace.  Chris Beal, COVID Officer, believes we need to "Make sure we are all looking out for each other and that we set each other up for success."
Many on the panel concluded success lands best in a multi-step approach and although each production is unique from a budgetary standpoint, consistent testing and emphasis on protocols can keep a production environment safe. "Testing really tells us that we are doing things right, stated Robert 'Skid' Skidmore, COVID Supervisor. "Generally, if you are following the protocols … your tests will stay low."
LMGI Members can login to view this entire discussion as well as a dashboard of all past Coffee Tuesdays events here
For other questions or to propose topics for future calls, please Contact the Coffee Tuesdays team here

IN FOCUS: Africa
A Conversation with Filmmaking Communities in Equatorial Africa
On January 20, 2021, the LMGI hosted "In Focus: Africa," a Special ZOOM Event intent on raising awareness about production and filmmaking in Africa. The moderators were Miguel Tapia /LMGI, a CA-based Location Manager and Co-Chair of the LMGI DEI Committee, and Oliver Kester, a UK-based 1st. AD and Producer.
The discussion brought film industry panelists together from several emerging locations in Africa including Rwanda, Uganda, Kenya, Nigeria, Ghana, Gambia, Benin, Togo, and Senegal. This gathering of representatives from African countries created a rare opportunity to listen and discuss the growth and development of the film industry in their respective nations.

Watch the panel discussion, here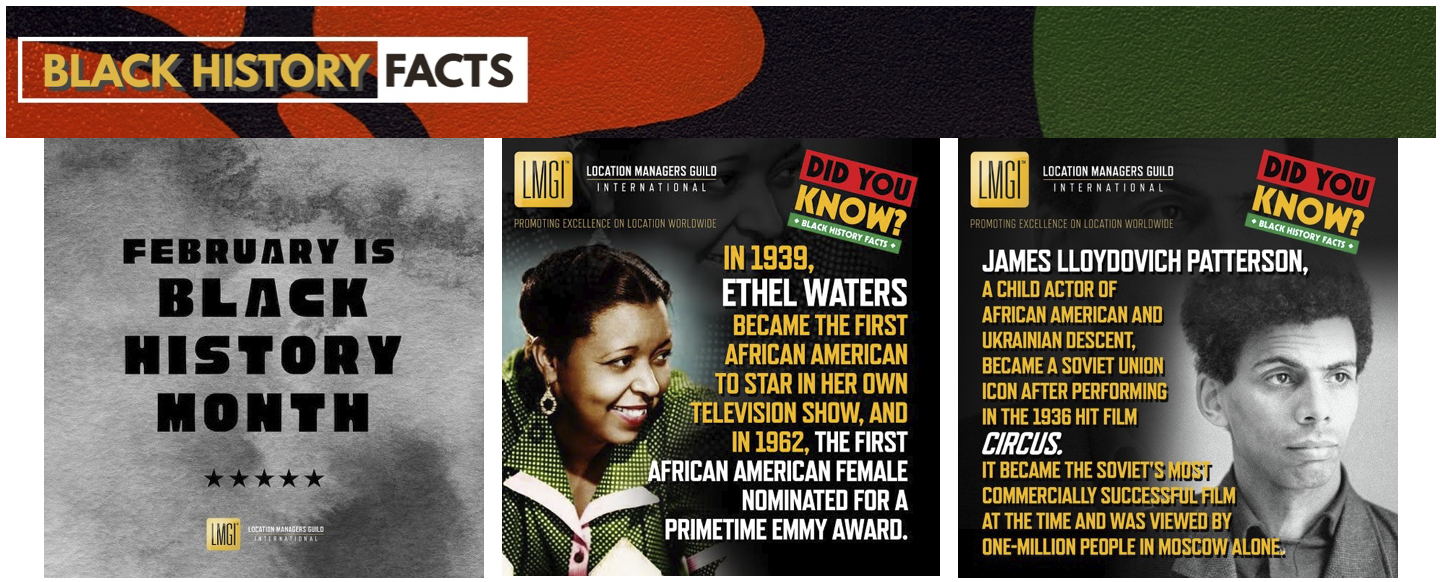 Black History Month Facts – Diversity, Equity & Inclusion Committee
During the month of February 2021, the LMGI: Diversity, Equity & Inclusion Committee created a social media campaign to acknowledge Black History Month. Black History Month, an annual observance in February, originated in the United States and more recently observed in Ireland, the Netherlands, and the United Kingdom, celebrates the influence and contributions of people of the African diaspora. DEI's efforts encourage viewers to learn more about the trailblazers and innovators in film, television, and commercials that put their stamp on the entertainment industry. #LMGI #BlackHistoryMonth
To inquire about the Diversity, Equity, and Inclusion (DEI) Committee, click here.

LMGI Board Member & 1st Vice President, JJ Levine, is this issue's #LMGIspotlight! She created the San Julian Street Fund out of the kindness of her heart after filming in downtown Los Angeles and observing the conditions of the people living on the street. Visit its donation page here.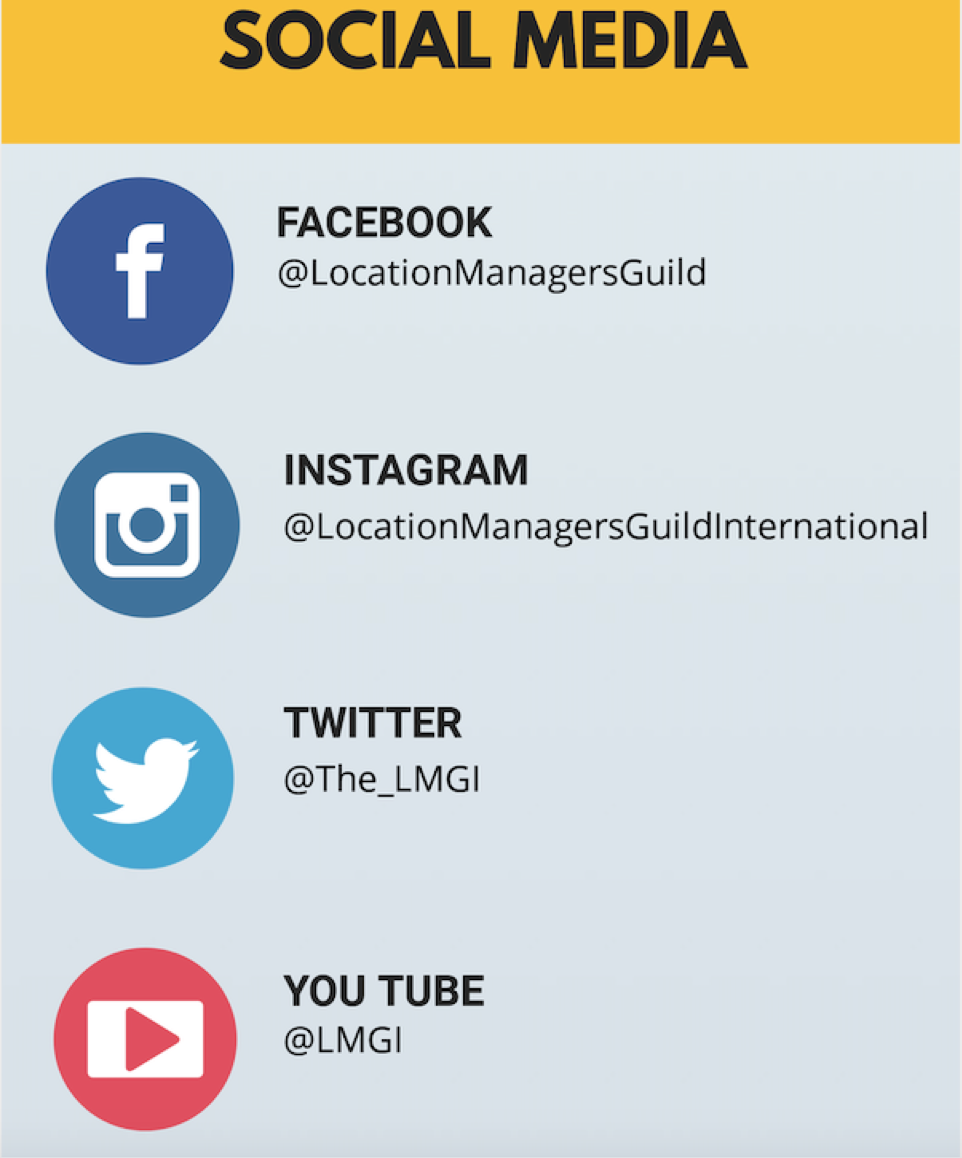 As an LMGI Member and colleague, we encourage you to follow and actively engage with our Social Media accounts. Tag us on your posts, share stories and industry news, then encourage other to join us too! Follow us today!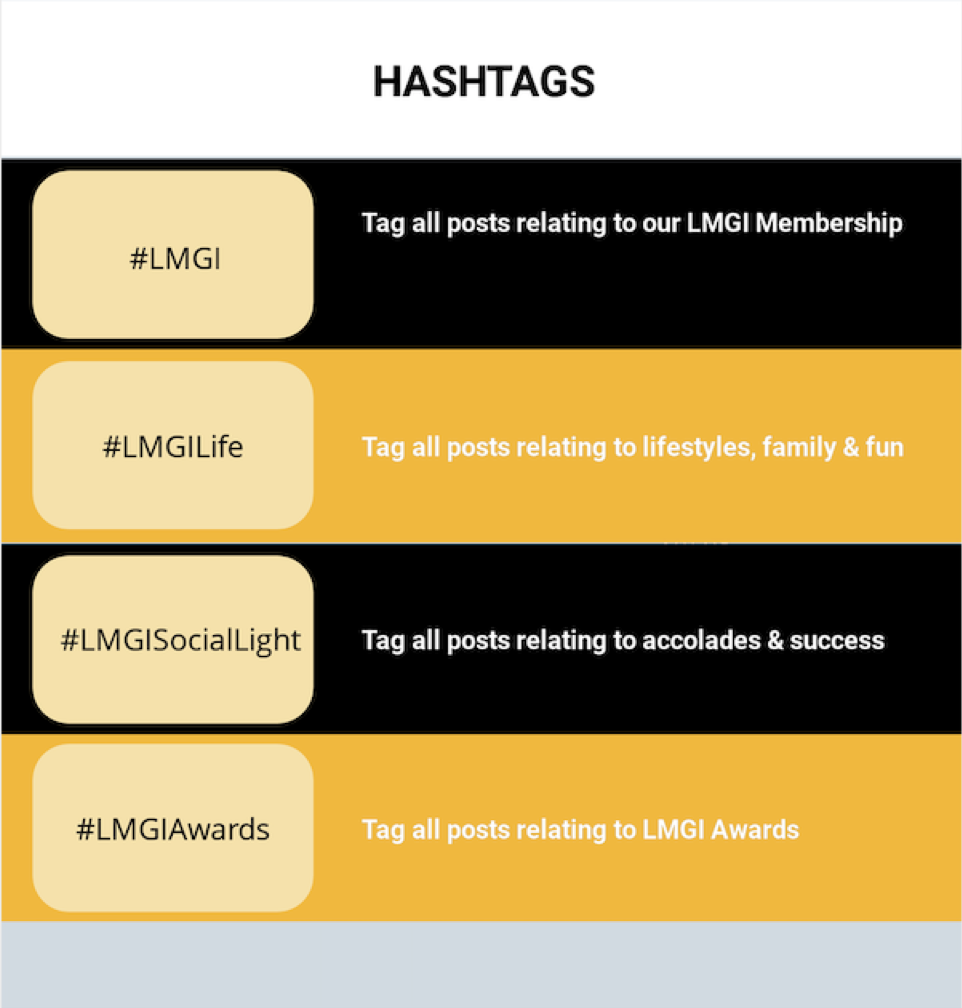 EDITOR:
JEN FARRIS
CO-EDITORS:
KEN BROOKER
KRISTIN DEWEY
LEXINGTON GRAHAM
MEREDITH HODDER
JJ LEVINE
EDWARD MAZUREK
DO YOU HAVE PHOTOS OR STORIES OF INTEREST TO LMGI MEMBERS
AND OTHER INDUSTRY PROFESSIONALS?
EMAIL OUR LMGI NEWSLETTER TEAM:  NEWSLETTER@LOCATIONMANAGERS.ORG.
Contact Us
8033 Sunset Boulevard #1017, Hollywood, CA 90046
310-967-2007 contact@locationmanagers.o