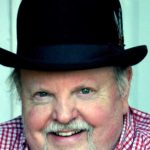 Bruce Lawhead
Bruce Lawhead was one of the top Location Managers through 1970s, 1980s, 1990s. His specialty was television series and much of his work was pre IMDB listings. Born in Iowa City, Iowa on December 9th, 1939, passed away peacefully on November 12, 2020. 1 of 6 children, he attended West Valley High School here in Spokane and graduated in 1958 before moving on to study at Eastern Washington University. He graduated from there witha degree in Accounting.
A volunteer member of the National Guard, Mr. Lawhead served as an accountant during the Vietnam war. He then went on to serve in the same capacity in the Peace Corp and traveled extensively throughout Korea and Africa. During his time in Korea, Bruce learned pottery and became a master potter, a skill he would eventually be invited to teach at Eastern Washington University.
After his time in the Peace Corp, Mr. Lawhead spent two years working with the Amnesty Program in the White House under President Gerald Ford. Bruce maintained a passion for politics throughout his life.
With his love of travel and incredible organizational skills, Mr. Lawhead moved to L.A., turned his attention to Hollywood, and became a location manager for many major films and television series. At the top of his profession, he was asked to teach a class on location management at U.C.L.A. along with his lifelong friend, Mr. Bill Bowling.
Bruce was also instrumental in bringing the film Benny & Joon to Spokane and acted as location manager during the shoot. You can search for his name on IMDB.com for a list of his many other accomplishments in the film industry.
Upon retirement, Mr. Lawhead moved back to Spokane where he enjoyed many artistic pursuits(including teaching pottery), spending time with his friends, and supporting various charities.
A free spirit and independent thinker, Bruce was a kind, generous, thoughtful, laughter loving man who told great stories and had many lifelong friends. He was always alive with Life and Adventure. He will be missed.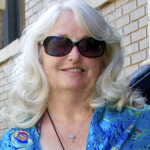 Carole Brennan Segal
Key Assistant Location Manager Carole Segal was an inspiration, considered the matriarch of her Irish family.  A longtime UK transplant, she transitioned from neighborhood associations and her work at Los Angeles  Parks & Rec into location management, the consummate team player.  She was a vital part of forging the (then) LMGA, helping the guild reach its current international status.  An early Board Member, she served for many years, principally as Treasurer.  In recent years she represented us at the London FOCUS event.  She organized union events and classes.  We could not be more grateful for her dedication to our craft.  She was an amazing soul, level headed confidante, and stalwart friend.  She is missed.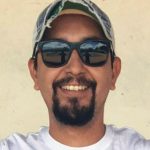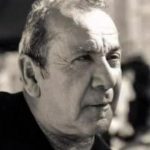 Carlos Muñoz Portal and Ed French
The Location Managers Guild International is deeply saddened by the recent loss of our professional colleagues Carlos Muñoz Portal and Ed French. Both men were murdered while scouting for locations on separate projects.
Muñoz Portal was working in Hidalgo, Mexico on Netflix's Narcos.
Ed French lived and worked in San Francisco and was killed while scouting for a commercial at Twin Peaks, a popular tourist destination.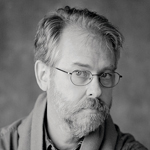 Ken Hunter
Ken was a kind and generous human being. He had a brilliant mind and had no patience for mediocrity. Ken loved the film industry. He loved to be challenged and if a company didn't challenge him, Ken would make it up for himself. He always came back from scouting with brilliant ideas and beautiful photographs. He was a mentor, friend and colleague who will be sorely missed.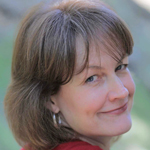 Jennifer King St. Onge
A loving wife, sister, daughter and friend. A person who thought of others before herself, she would go out of her way to help a complete stranger without thought of harm to herself. If she thought you needed it, Jen would give you the last penny in her pocket. She loved animals and became a personal savior for many cats and dogs. She was creative, organized and did her job with integrity. She was fun to be around. She had a wonderful sense of humor and a unique and infectious laugh. The world was a better place to live in with her in it. That's who Jennifer King St.Onge was.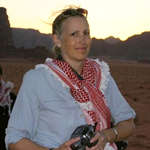 Liz Matthews
Liz loved travel, photography and the challenges of being a Location Manager. She had an understated elegance about her that touched everyone, even those she only knew briefly. She seemed quiet and reserved but those who knew her knew better… she was constantly thinking, planning and organizing with a keen intelligence, exercising her mischievous wit at opportune times. She squeezed a lot of life into her last years, never giving up. She continued to work, to travel, to laugh and to love. She never complained, continuing to move forward with an ever-present grace. Liz will always be remembered and sorely missed by many, many people.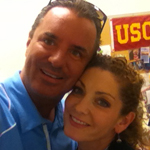 Corey Schmidt
Born in Fremont CA, Corey loved his new career as a Key Assistant Location Manager. Many of you know that he had a successful career as a performer and Cruise Director prior to his life in Locations. Corey and his wife, Tina, enjoyed a short yet loving time together in Huntington Beach. His smile and humor will be missed by all of us.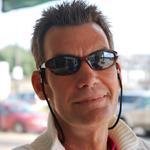 Bill Sandidge
Bill had a long career in commercial photography before he came to location scouting in the late 90s. Years of high-end production car shooting had given him intimate knowledge of west coast exteriors by the time the car-shooting firm he'd finally made junior partner with went bankrupt. The Nashville native then became a Hollywood location scout and was proud and happy to be a founding member of the LMGI when it started in 2003. Joining the Teamsters 399 local was also a milestone. At first, the educational opportunities meant the most to him, but in the end, it was the fellowship. The people were fun, helpful and kind, and he loved being an LMGI member.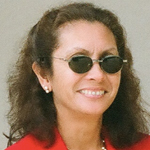 Lynn M. van Kuilenburg
Lynn emigrated to the United States from the Netherlands at age 10. A dual citizen, she spoke Dutch and English. Lynn started her career as in television as a PA on "Happy Days." She worked as a Production Coordinator, Assistant Director, Unit Production Manager, Producer and was a Trustee for Local 399. Her true passion was location management. Lynn earned a reputation for professionalism, integrity, creative vision and leadership. She was also known for her quality of friendship, kindness and generosity of spirit. Lynn would lend a hand to anyone who needed it, without asking anything in return. Those who have worked under her were taught by one of the best in the business. Lynn is survived by her family, friends and all who were blessed to know her. She will be forever missed.