Stevie Nelson discusses the highlights of working on the island of Mallorca with LM Daniel Palerm.
Photos by Daniel Palerm/LMGI except as noted
---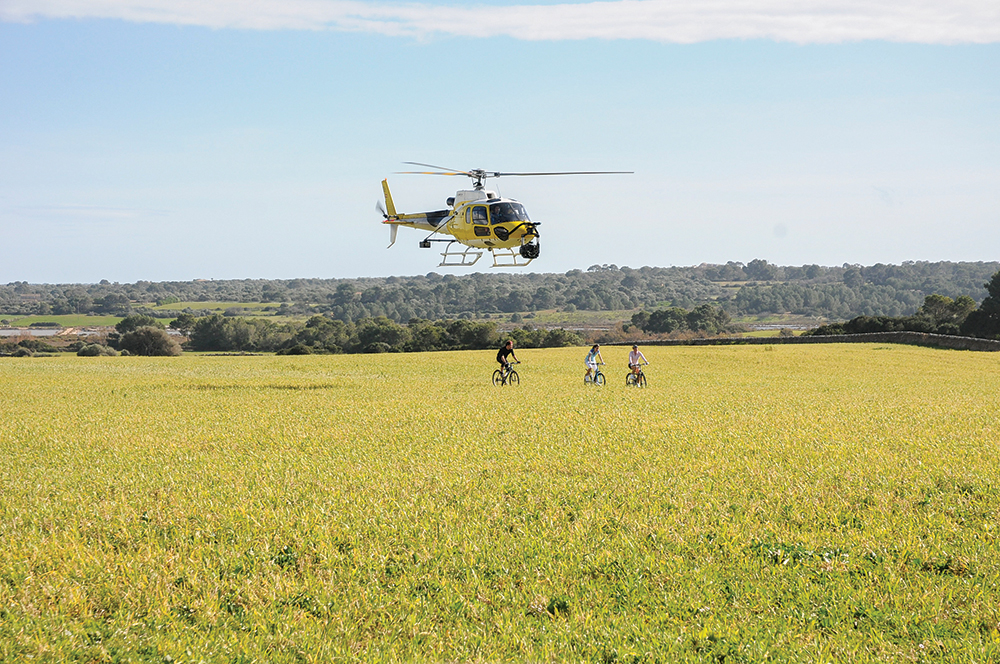 Stevie: HOW LONG HAVE YOU BEEN WORKING IN LOCATIONS? HOW DID YOU START & WHAT DO YOU PRIMARILY WORK ON?  
Daniel Palerm: I work as location manager in Mallorca, the beautiful Spanish Mediterranean island where I was born and raised. Growing up, I always enjoyed photography as a hobby, along with my father, and did not see it as a profession. When I finished "compulsory" education, I decided to study TV production, but there were not enough spaces available in the class. Instead, I was offered the photography laboratory module at the Institute IES Juniper Serra, which I accepted.
I became interested in film production while studying at the Institute.  One night, walking through my city, I saw the main avenue of Palma closed off to traffic. When I got closer, I saw that there was a big project filming—most likely a commercial. The amount of people, equipment and lights made me want to be in there, in one way or another, even if it was just serving coffee!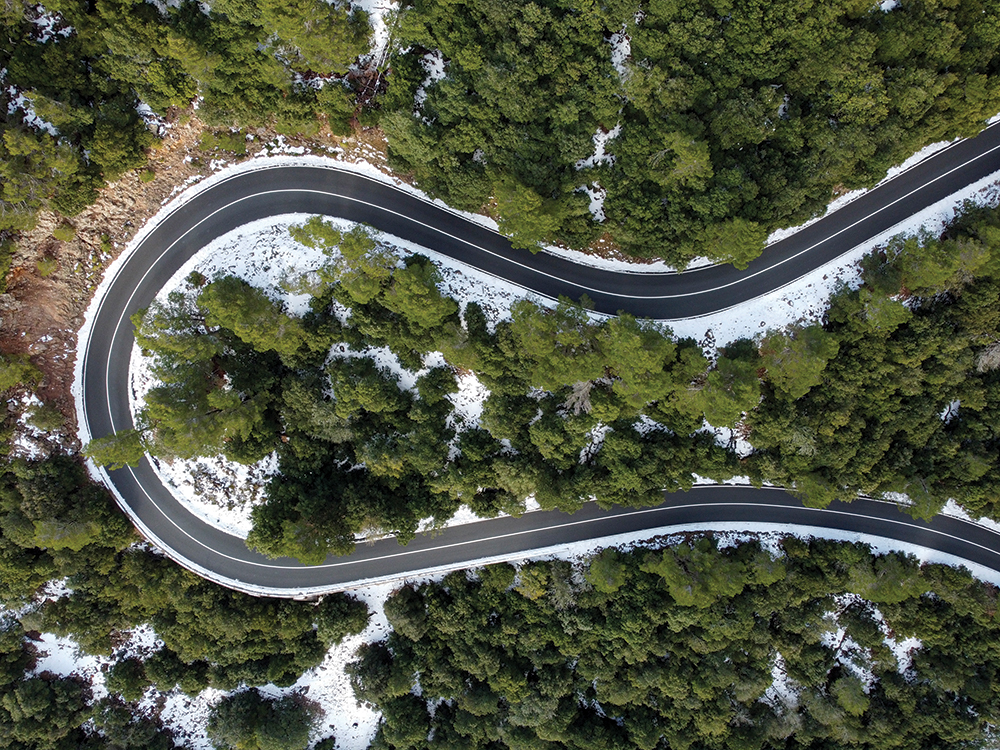 In fact, that's how I started two years after—as a PA. After school, I interned at Palmfiction, a local production company on the island. On my first job, I helped unload equipment from trucks arriving on the island for the Norwegian movie Mor's Elling. After two days, they asked if I wanted to work with them as a "runner" during filming. 
Of course, I said 'yes'! That was my first time on a film set and I still work with many of the same people today that I met on that shoot.
After that, I started working as a freelance PA on commercial shoots and movies. I just wanted to be in the middle of the circus! I spent several years driving vans with clients, serving coffee, setting up tables and tents. The simple fact of working at something that I did not mind doing for hours and hours was a luxury. Eventually, I was ready to take on new responsibilities and accepted an opportunity to join the Location Department.
In 2007, I  became a location assistant with Palma Pictures, the largest production company on the island. That prepared me to take on several commercial shoots as a manager and I have never looked back.
I love photography, I love the island and I am still passionate about this work that allows me to link my hobby, my work and everything I like to do in the place that I love. 
Stevie: WHAT DO YOU THINK IS THE PRIMARY DRAW FOR FILMING IN & AROUND MALLORCA & ITS SURROUNDING AREAS IN GENERAL? WHAT KIND OF "LOOKS" ARE THERE? WHAT ARE YOUR PERSONAL FAVORITES & WHY? 
DP: Mallorca offers many different settings on a small island. It is best known for its coast, with beaches and coves that rival the Caribbean. They are very popular with tourists and film crews.
Palma is the capital city of Mallorca and here we find all kinds of architecture to simulate any type of European city, from the old town to the avenues and downtown streets that have a more modern style.  
La Seu Cathedral—the "Cathedral of Light"—overlooks the bay and is really the symbol of our city. It is one of the largest and most magnificent religious buildings in Spain. The Cathedral took more than 400 years to build in the 1300s, and is famous for its stained-glass windows. Many tourists come to see it, and we are only allowed to film its exterior, which is still amazing. 
The gothic Bellver Castle has unique circular architecture and overlooks Palma. From there, you can see amazing views of the city and Palma Bay. You can go from the city nightlife in Palma out into the countryside and see charming fishing villages along the coast and the beautiful mountains.
The Serra de Tramuntana range forms the backbone of Mallorca and was declared a World Heritage Site in 2011. It is one of the most natural landscapes for filming. The Cuber and Gorg Blau reservoirs are completely natural areas without any man-made buildings or structures in sight. The Puig Mayor is the highest peak on the island.
The Formentor Peninsula is my favorite area. It is covered by an 11 km road full of cliffs and wooded areas, from the town of Pollensa to its famous lighthouse in the northernmost area of the island. This road is a favorite for filming car spots.
In those 11 km, we also have lush forests, mountainous areas, luxury villas, a majestic and classic hotel and the wonderful beach of Formentor—for me, the best on the island.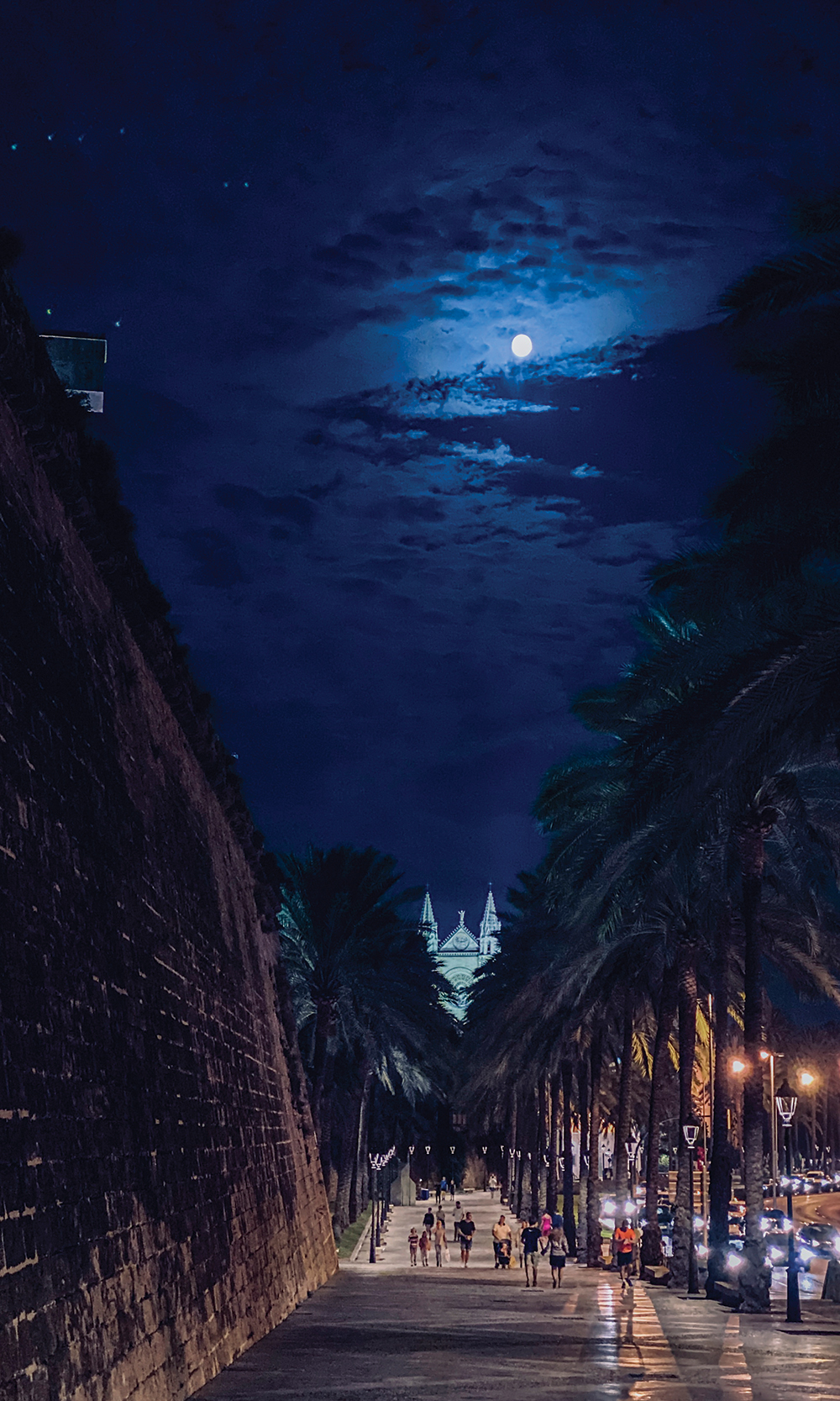 Stevie: WHAT TYPES OF PRODUCTIONS FILM IN MALLORCA? 
DP: In Mallorca, until just recently, 80 percent of the projects were commercial shoots. Thanks to the good weather and the variety of locations close to each other, it is the perfect destination for any type of advertising spot. Reality shows have been very successful and little by little, film projects have become more frequent, thanks to the impact of large productions such as The Night Manager and Netflix's series White Lines. 
Stevie: WHAT CHALLENGES DO YOU FACE IN YOUR JOB?  
DP: Each shoot is a different challenge, but surely our biggest challenge is not to interfere with tourism, which is the largest source of income on the island. In the summer season, the beaches and the city are full of tourists. The people who live here also complain when we close streets and take away parking. 
We work hard to resolve these issues in a positive way, year after year, as more filming comes to the island and the people get more used to our presence. I have to say that with the help of the Palma Film Office and the Mallorca Film Commission, we are making the process much smoother.
Stevie: WHAT ARE SOME OF THE CHALLENGES TO FILMING SPECIFICALLY IN PALMA OR IN YOUR GENERAL FILMING TERRITORY?
DP: Having more large productions on the island consumes more professional resources, but at the moment, we have no shortage of vendors. The companies that are dedicated to supporting production are not many, but they manage it very well. Here also, the Location Department takes care of security, portable toilets, tents, traffic, cleaning, etc. 
One thing we don't have is enough experienced location crew that's available to work when three or more large projects come together at once. We solve it by bringing crew from the mainland, although that may cost more.
Filming big action scenes in urban or natural areas is also a challenge. Although city councils are becoming more accustomed to filming, some administrations do not yet recognize filming as both an economic and cultural attraction. 
We cannot always count on the support of large institutions to make large films, especially with the environmental authorities. While getting permits for working in the city and on the roads does not entail many problems, authorization to film in environmental areas which are highly protected is not easy.
Many times, we find ourselves in a situation where, even after having requested permission in advance, there is still no formal answer to a request days before filming! We often have to have a "plan B"—just in case.
We are working together with the Mallorca Film Commission to try to improve the system and create a standard permit that will allow us to have final answers in less time, especially in locations where filming is more common.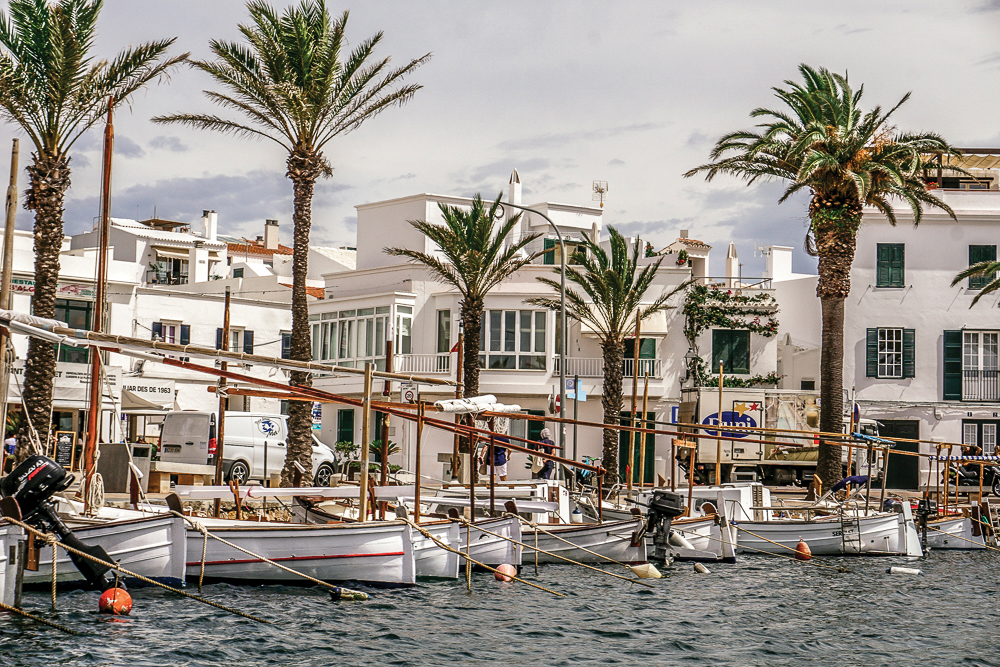 Stevie: WHAT ARE YOUR FAVORITE OR MOST MEMORABLE FILMING EXPERIENCES? 
DP: My favorite job was a 2013 Captain Morgan commercial, directed by Todd Field and with Batman production designer Nathan Crowley.
Most of the filming took place in the city next to the Cathedral, where we needed to recreate the Caribbean of the 18th century. The walls of Palma, the Bellver Castle, the Cathedral and some streets in the old town were our key locations, with a lot of props and work from the art department.
It was one of the largest projects in Palma, so we had to work closely with the authorities to get all the permits. The Palma Film Office had just been created, and that helped make everything possible. 
The limited series The Night Manager, starring Hugh Laurie and Tom Hiddleston, was possibly the most challenging project for me due to its size and importance for our local production community. We were able to secure the massive villa La Fortaleza, one of the most expensive properties in Spain. It was built in the 1600s and was a new location where very little had been filmed yet, certainly never a large production with so many days of preparation and filming. 
Finding the location was not as difficult a task as managing the permit and the conditions of being able to carry the film there for 10 days. Currently, it is a location where I have filmed several more times and with which I have a very good relationship.
I also did Season 1 of the police procedural series The Mallorca Files and just finished the action thriller SAS: Red Notice. 
Stevie: DOES MALLORCA OFFER ANY INCENTIVES TO HOLLYWOOD FILMMAKERS?
DP: Yes, currently, Spain offers incentives to attract international productions. In Mallorca, there are even additional incentives if a project is deemed to promote tourism.
Stevie: WHAT ARE YOUR TOOLS OF THE TRADE? 
DP: I use my Canon 5D Mark III camera for scouting, my iPad to take notes—I try to stay digital—and a Macbook so I can work from anywhere. I also use a little drone to photograph what I can't shoot from the ground.
Stevie: WHAT DO YOU LOVE ABOUT THE JOB? 
DP: Many of my colleagues will say that they love this profession because it gives them the opportunity to travel to different places. That is not my case. I primarily work in Mallorca. I have the opportunity to explore my home. 
Many amazing places are private or restricted and it would not be possible to see them if it were not for this work. I love to organize filming and I love filming at sea. I love marine units. The more "toys" there are on the set the better.
Stevie: WHAT ONE PIECE OF ADVICE WOULD YOU GIVE YOUR YOUNGER SELF OR SOMEONE JUST STARTING OUT IN THIS PROFESSION? 
DP: This is not a job for everyone. Most jobs consist of putting up with the required eight hours and waiting for them to pass. This is not a "normal" job. The hours are long, you are away from home and every minute the plans change. My advice is that if you want to work in this profession, you have to love it, and want to make it your way of life.
Stevie: WHAT MADE YOU DECIDE TO JOIN THE LMGI & HOW LONG HAVE YOU BEEN A MEMBER?   
DP: In 2016, I worked with SLM Tom Howard/LMGI on the filming of The Night Manager in Mallorca. We were nominated for an LMGI Award for Best Contemporary Television Series and I decided to travel to Los Angeles to the show. I couldn't imagine that we would win, but we did! I got to know the LMGI and decided to support the organization in any way I could, so I joined. I am still a member and will continue to be for years to come.
---
Daniel's Private Tour
MUST-SEE PLACE:
The Formentor Lighthouse on the northernmost point of the island. On your way, you will drive on an incredible road that runs along the cliffs and ends with an incredible sunset at the lighthouse.
FAVORITE SHOP:
Isurus. This is an adventure equipment store where every time I go, I find something to buy for my next getaway. They have great gear for diving, fishing, trekking, camping, climbing and every kind of water sport you can imagine. 
FAVORITE RESTAURANT:
Toque de Queda, a great cozy tapas bar tucked off a little side street, is known for its vegetarian and seafood menu. Although I am not a vegetarian, the atmosphere is incredible and the food is delicious.
PLACE TO SEE BY NIGHT:
Walk around the Cathedral at night before going to dinner. Seeing the illuminated Cathedral reflected in its surrounding lake is a postcard worth visiting.
BEST DAY TRIP: 
Drive to the center of Palma and take the vintage wooden train to Sóller. From Palma to Sóller,  you will travel through spectacular landscapes. In Sóller, you can walk around the town and enjoy its main square lined with cafes and stunning old Mediterranean architecture. Have an orange juice, relax, enjoy the sun, then take the tram to the charming port where you can eat the best freshly caught fish at any restaurant.
Be sure to try the Sóller prawns. If you still have time, you can take a boat and travel along the coast to reach the remote beach of Cala Tuent or the village of Sa Calobra. Cyclists from all over the world come there to ride the winding mountain road to Sa Colobra, which rises to just over 2,000 feet over six miles .
FAVORITE NEIGHBORHOOD: 
My favorite is Santa Catalina. It's an old fishermen's quarter that has been revived as a popular 'bohemian district.' Its heart and soul is the famed Santa Catalina Market, which attracts visitors with its fresh fish, meat, vegetables, and fruits.  
FAVORITE LOCAL ARTIST: 
Tomeu Canyelles, a renowned landscape, architecture and interior design photographer.
BEST BAR/CLUB:
Moltabarra Tapas Bar in old town Palma is a comfortable neighborhood bar where you can enjoy a craft beer or wine and sample pintxos, tapas and traditional Mallorcan cuisine.
BEST PLACE TO HEAR MUSIC: 
Hogan´s Live Music Sports Bar is Palma's first-and-only authentic Irish pub! Enjoy tasty pub food, watch a game or listen to live music. 
The Shamrock Palma Mallorca is another great Irish pub. Anyone and everyone drops by Shamrock. Go on Monday for the Irish folk band or Tuesday for the reggae.
BEST VANTAGE POINT/SCENIC VIEW: 
The lighthouse of Formentor without a doubt, and if you can go for sunset, even better!