Message from the out-going LMGI President Mike Fantasia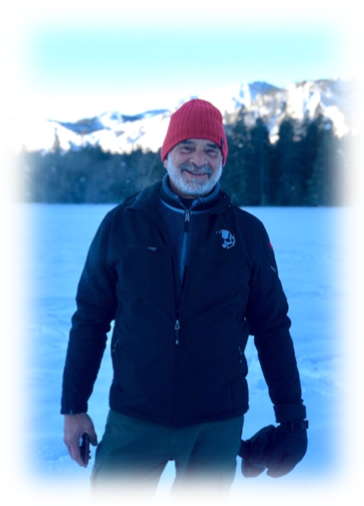 The LMGI Newsletter staff has compiled another informative issue for your enjoyment. Articles range from saluting our newly elected LMGI Board of Directors to saluting our location managers whose projects distinguished themselves at the 93rd Academy Awards.
My three years as President will end as this newsletter is released. It's been three years of growth and diversification for the Guild, and I'm proud to have been a part in it. We expanded our membership in every area where we have a presence; streamlined committees; added a Diversity, Equity and Inclusion committee; held over sixty Coffee Tuesdays; and held three virtual fam tours.
Despite our considerable success, the Board still struggles to enlist people to volunteer on committees. The biggest problem we have is when everyone is working, committees that aren't well-staffed often languish, while those that have enough people pick up the slack and thrive. Participating in committees is a great way to meet your peers, help support and further the Guild's objectives, initiatives and projects and prepare yourself for a seat on the Board. I encourage all of you to consider joining a committee to promote the Guild's activities.
While I'm stepping down as President, I look forward to working with the Regional and International Committee on familiarization (FAM) Tours, and with the Education Committee on the various educational programs.
It's been an honor to serve as your President.
Mike Fantasia
President, LMGI

The Location Managers Guild International (LMGI) is proud to announce its Board of Directors for the 2021-2022 term. We're also grateful to our departing Board members, Wes Hagan (CA) and Georgette Turner (UK) and founding member and LMGI President Mike Fantasia (CA).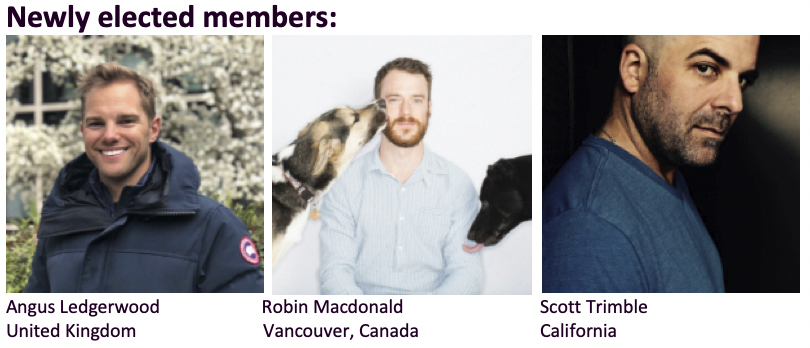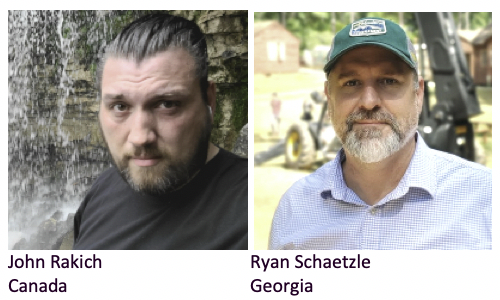 The 2021 LMGI Board of Directors met on May 16th, 2021 and voted the current Officers on the Executive Committee: President John Rakich, 1st Vice President JJ Levine, 2nd Vice President Alison A. Taylor, Treasurer Ken Haber and Secretary Jen Farris.
Newly elected LMGI President Rakich states: "I am honored and humbled that the board has trusted me to lead the LMGI and am proud to carry on the incredible work done by our past presidents and board members, all equally responsible for bringing the Guild to where we are today. I look forward to working with this dedicated group of international location professionals, to have us grow larger and stronger than before; to show the world who and what we are, that we are not just indispensable creative collaborators but, in these days, recovering from the global pandemic that we have all been proven to be leaders as well."
Outgoing LMGI President Fantasia adds, "It's somewhat bittersweet to step down from a Board that I had the privilege to serve on for well over a decade. I do so with the knowledge that the Guild is poised for even bigger accomplishments under the able guidance of John Rakich and the newly formed Board. I will still be involved in various Guild initiatives involving education, recruitment and retention, and I look forward to continue serving it in any way I can."
---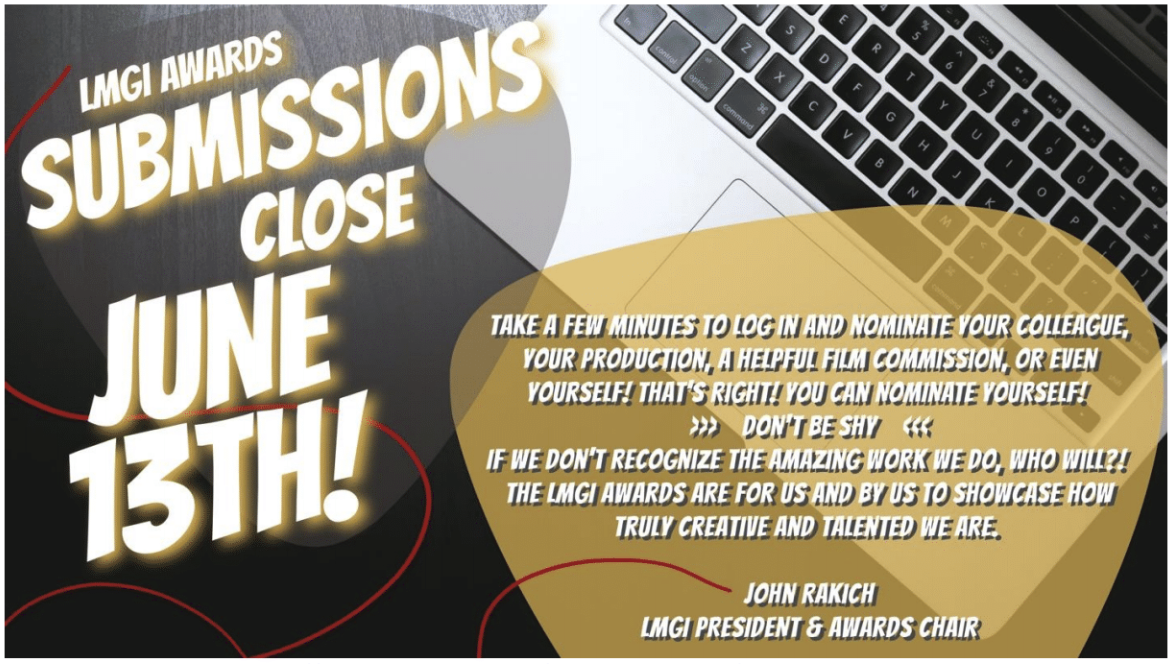 8TH ANNUAL LMGI AWARDS PREPARATION – Happening Now
#LMGIAwards
Sunday, June 13, 2021, at 11:59 pm PST – Entry Submissions close
Friday, August 20, 2021 – Nominees announced
Friday, September 10, 2021 – Online voting will open
Friday, September 17 at 11:59pm PST – Voting closes
Saturday, October 23, 2021 – Winners announced at the streaming LMGI Awards Gala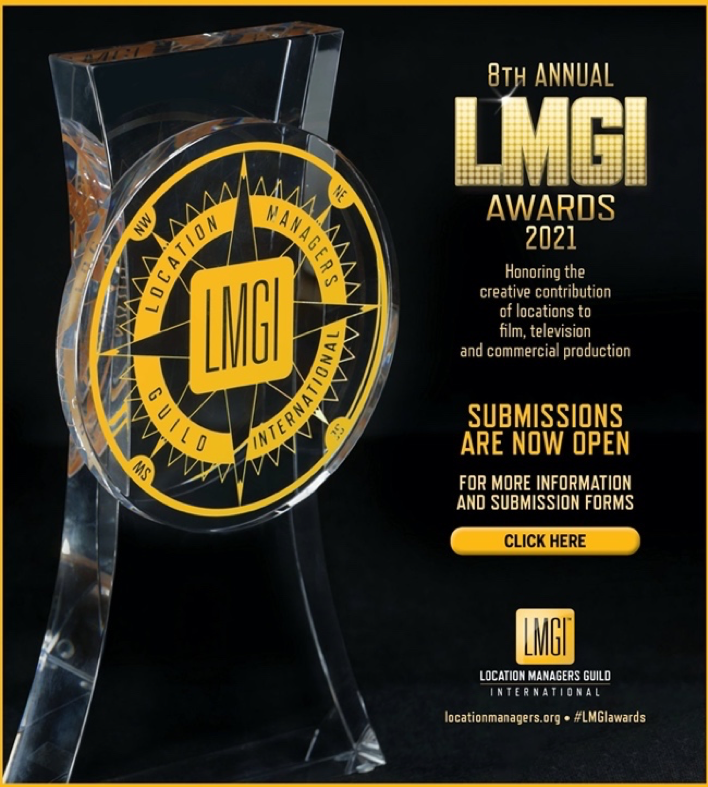 Click the graphic to nominate our amazing LMGI members, film commissions, and trailblazers!
LMGI AWARDS CATEGORIES
Outstanding Location Awards will be presented in the following categories: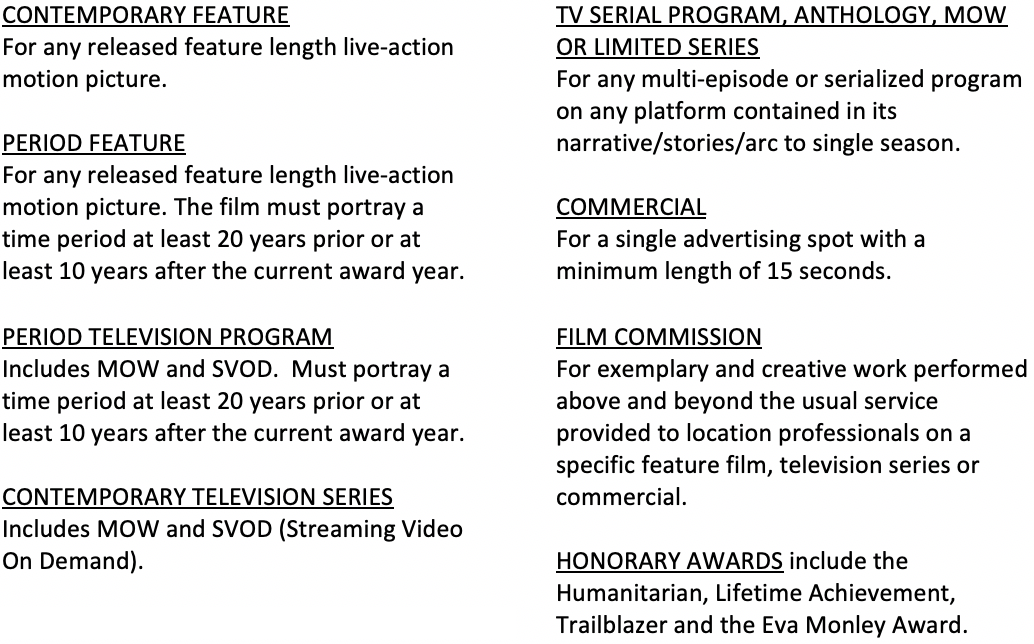 View the the 7th Annual LMGI Awards & Pre-show (2020) Livestream here
Contact the Awards Committee here
---
Thursday, July 22nd – Sunday, July 25th
Comic-Con International AT HOME
This year's July 2021 Comic-Con International will take place in a virtual space allowing you to safely enjoy online.
Annually, the LMGI produces the Comic-Con International panel LMGI- Hollywood Location Scouts. Moderated by John Rakich/LMGI President and Scott Trimble/LMGI Board, enjoy listening to members of the Location Managers Guild International discuss creative and logistical aspects of their jobs and discuss exciting anecdotes.
2020 Featuring: Jen Farris, Jeff Hunter, James Lin, Emma Pill, Asha Sharma and John Rakich.
2019 Featuring: Robert Boake, Josh Dillard, Mike Fantasia, Cat Kagan, Dustin Pitan, and John Rakich.
2018 Featuring: Scott Alexander, Duncan Jones, Manny Padilla, Golden Swenson, Scott Trimble, and Georgette Turner.
2017 Featuring: Kokayi Ampah, Robert Foulkes, Shani Orona, Laura Sode-Matteson, Scott Trimble, and Tommy Woodard.
2016 Featuring: William Doyle, Douglas Dresser, Leann Emmert, John Rakich, Alison A. Taylor, and Scott Trimble.
2015 Featuring: Nick Carr, Stephenson Crossley, Stacey McGillis, Kei Rowan-Young, Scott Trimble, and Steve Woroniecki.
2014 Sizzle Reel Featuring: Chris Baugh, Mandi Dillin, Ann Goobie, JJ Hook, Michael John Meehan, and Scott Trimble.
2013 Featuring: Becky Brake, Caleb Duffy, Scott Logan, David Lyons, Rebecca "Puck" Stair, and Scott Trimble.
Contact the Comic-Con Committee here
---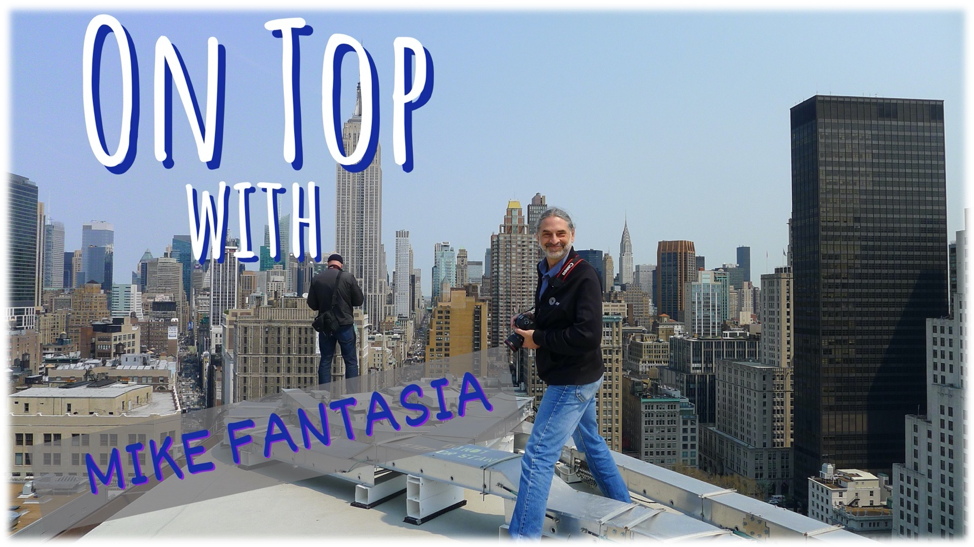 Mike atop NYC's Flatiron Building for The Amazing Spider-Man
By Jen Farris /LMGI
In the 1990s, Mike Fantasia did not foresee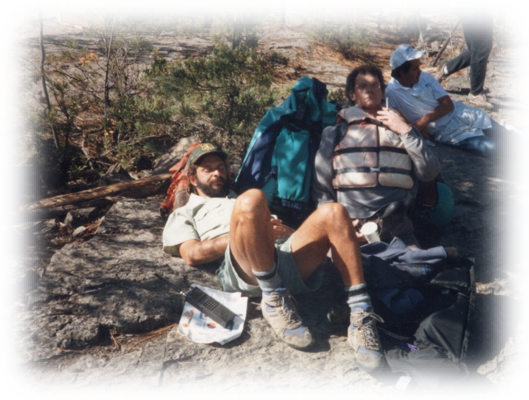 being the President of the Location Managers Guild International. In those days, he was focused on protecting coastal wetlands and national forests. However, thirty years ago, the dawn of his new career occurred on the back end a three-month leave of absence ending in January, 1991.  After years working as a cartographer and realty specialist for the US Fish and Wildlife Service, the fresh-faced Fantasia packed his Environmental Science degree into his back pocket and pivoted into a new calling. He discovered his expertise in geography and geology was transferrable in Hollywood.
Who would have believed the National Forest would be an entrée for a divine encounter with Patricia Fay, a location manager for a Steven Spielberg film?! Well, it was! Fantasia's knowledge of the forest service's inner workings coupled with his daily use of photography, map making, research, negotiation, legalease and long and short-term planning transitioned into his first film project in Portland, Oregon, thanks to a referral from Fay.  As they say, the rest is history.
Now, as he reaches the end of his term as President of the LMGI, Mike is grateful to reflect back on the many places his career in location management has taken him and the many wonderful location professionals, business partners, film commissioners, location owners, and government and military leaders he has met along the way.
"I'm one of the last of the LMGI founding members, and it's time for me to step aside and let new blood take the Guild into its third decade," says Fantasia. "it's time to turn over the reins to the next generation, both in the Guild and as a location manager. There are a lot of good, young location managers and assistants out there who are ready to lead the location profession to greater things."
As President, Mike is proud of Guild's accomplishments, especially considering the global COVID pandemic met him head-on in the middle of his tenure. Change met technology and innovation met opportunity. One year into the pandemic, the LMGI became more streamlined on some respects, while at the same time, broadened its reach to evolve with the times.
"The Guild has increased international members, and we have a new Diversity Equity and Inclusion (DEI) committee that's done great things. We launched virtual FAM Tours as a way to continue showcaseing amazing destinations, and also launched the recurring virtual program Coffee Tuesdays, which has become a favorite benefit of members around the world."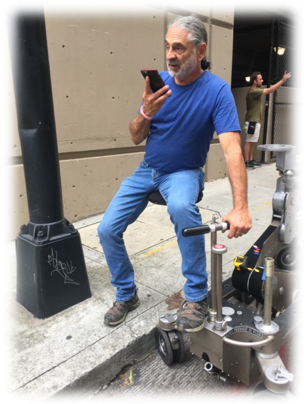 "As I step away from being President and John Rakich transitions in, the best advice I can give is to not bite off too much actual day-to-day committee work and to concentrate on long-term planning and organizing, member recruitment and retention, and expanding into areas where production is present but where membership has room to grow", says Fantasia. "The job of President is very demanding and it takes a lot of time. As the guild grows, I can see the job morphing into more of a figurehead position, with the day-to-day management, planning, strategizing, fundraising and implementation of policy being a paid position."
Wrapping as President does not mean wrapping with the Guild. Education is front and center. Mike wants to continue to work on projects for the LMGI starting with a soon-to-launch continuing education project with the Association of Film Commissioners International (AFCI), the first of what LMGI hopes will open the door to many new learning opportunities.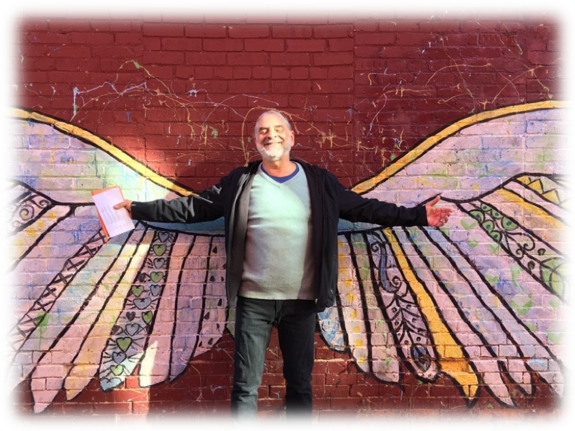 Three decades following his departure  from the US Forest Service, Mike is still on top and on-location for the Martin Scorcese film Killers of the Flower Moon in northern Oklahoma. After wrapping, he winding down on managing features in a full-time capacity. He can envision offering his expertise and consulting services to studios who need help rescuing troubled projects and also selectively working part-time on films based only in new, exciting places. "There's a big world out there!", Fantasia says with a grin. "Places I've been that I want to return to as well as places I've always longed to visit and hope to get to on my recently-renewed passport".
LMGI MEMBERS IN THE NEWS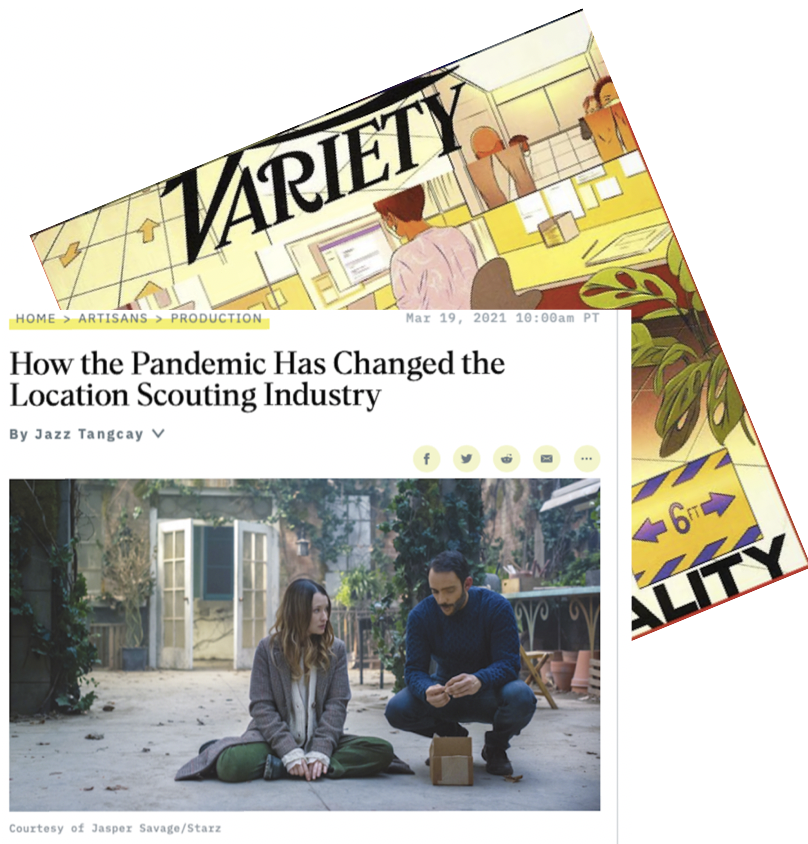 As productions geared up post COVID pandemic, many sets did not execute in the same manner and COVID protocols emphasized working with smaller crews and began experimenting with virtual and remote filming.  The LMGI's 1st Vice President, J.J. Levine, shared her expertise in Variety Magazine's Altered Variety Issue and discussed how the Guild's program Coffee Tuesday revealed that many location managers have become increasingly interested in utilizing Apps and 3D technology to perform virtual walkthroughs of potential locations.
Click here to read the full article
---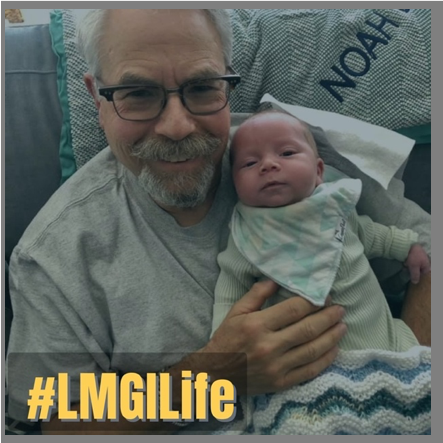 Sending congrats to Ken Haber / LMGI Board of Directors and Treasurer who recently welcomed his new grandson, Noah, into the world. #LMGILife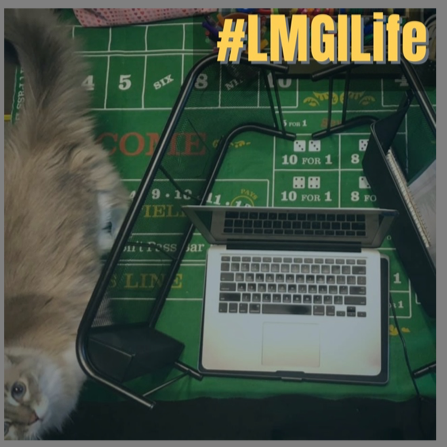 Kristin Dewey / LMGI @imnotevenkidding
has designed a hilarious new cat-proofed ZOOM space that can take on cat photobombs, cat tail drive-bys, and cat butts sitting on her keyboard. Shark Tank, I think we have a winner! #LMGILife

In the most recent episode of the podcast, Locations on Two, we hear from United Kingdom-based LMGI location manager, Harriet Lawrence (Overlord, Sufragette). In 2020, Lawrence was one of a handful of location professionals accepted into the Academy of Motion Picture Arts and Sciences' (AMPAS) Production Design Branch. Click here to listen to her fascinating podcast.
Locations on Two is a podcast hosted by LMGI Member, Dodd Vickers, and features lively banter and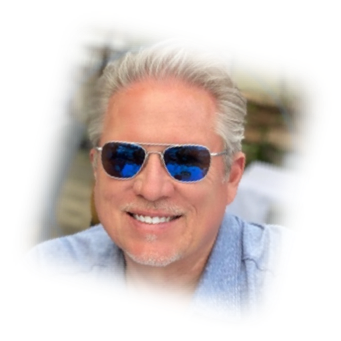 stories from the trenches of production with the people behind some of your favorite movies and television shows. Vickers was recently covered by Su Fang Tham in an LMGI feature story entitled, "DODD VICKERS: LOCATION AMBASSADOR WITH A MICROPHONE". In the profile Vickers says, "Most people don't realize the critical role we play in the creative process, and one of the fun things about the podcast is getting to learn how my colleagues came to be in the business." Click here to read more!
---
LMGI ONLINE MEMBERSHIP RENEWALS
LMGI Annual Membership Dues can be activated online by clicking here
Not a member of the LMGI yet?
We'd love to welcome you into our cool, global tribe like the amazing folks did, below!
Read about our membership levels here
Welcome to our new LMGI Members!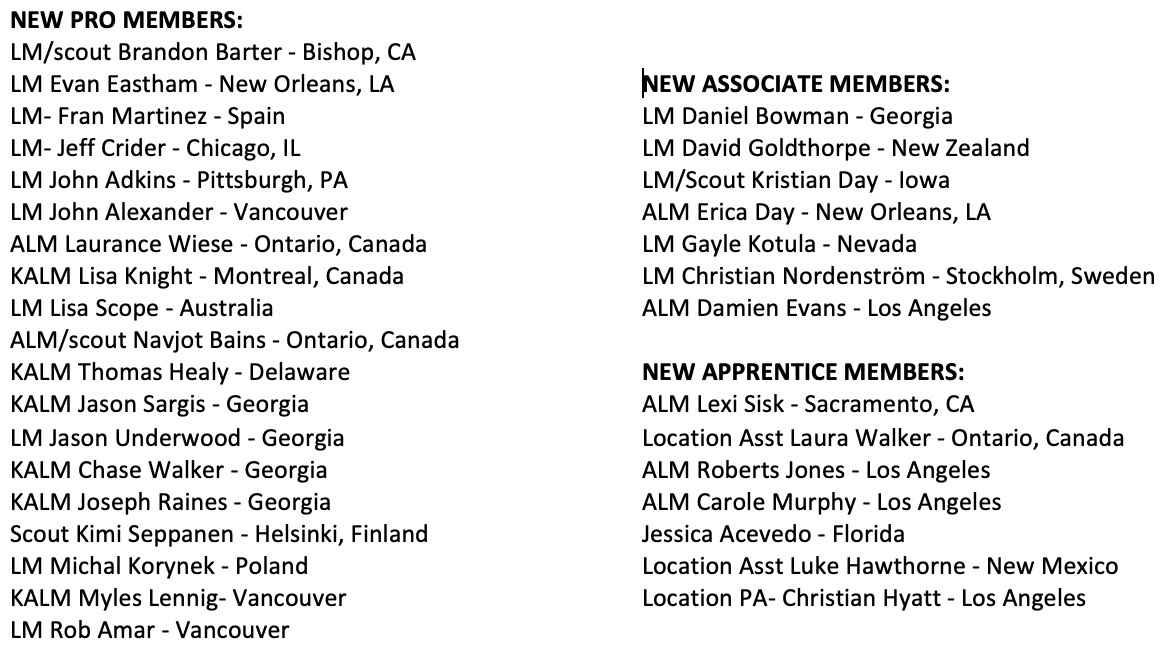 ---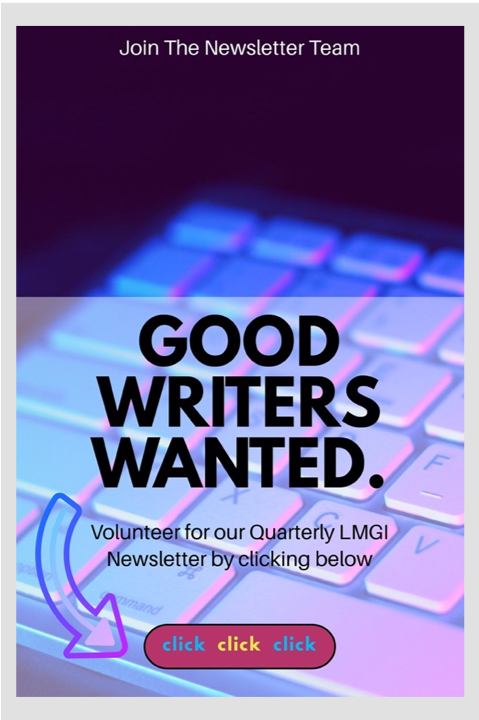 Are you a member who has a story to tell?  Maybe you like learning tips from your colleagues? Maybe you enjoy both?  Well, we have two opportunities allowing you to do just THAT!
The Newsletter Team is looking to expand our team of dedicated and amazing writers, researchers and communicators who can spot potential in others… and can spot a genius a mile away! Quarterly, we research our members via social media and like to 'stay in touch' the old-fashioned way. Join in on the fun!
Our team wants to tell more stories that uplift, ignite, and showcase LMGI members and business partners from around the world.
Contact our LMGI newsletter team here to get involved in time for the September issue.
---
Coming Soon! LMGI LIVE!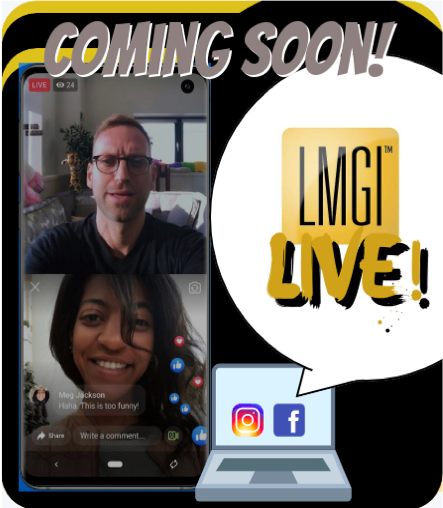 We are active on social media. Now, let's gear up to chat with members around the world in real time and on the fly! Are you fabulous and fun?  A super pro at what you do? Let's talk "live"!
Be sure to follow us @TheLMGI on Facebook, Twitter & YouTube and @LocatonManagersGuild on Instagram.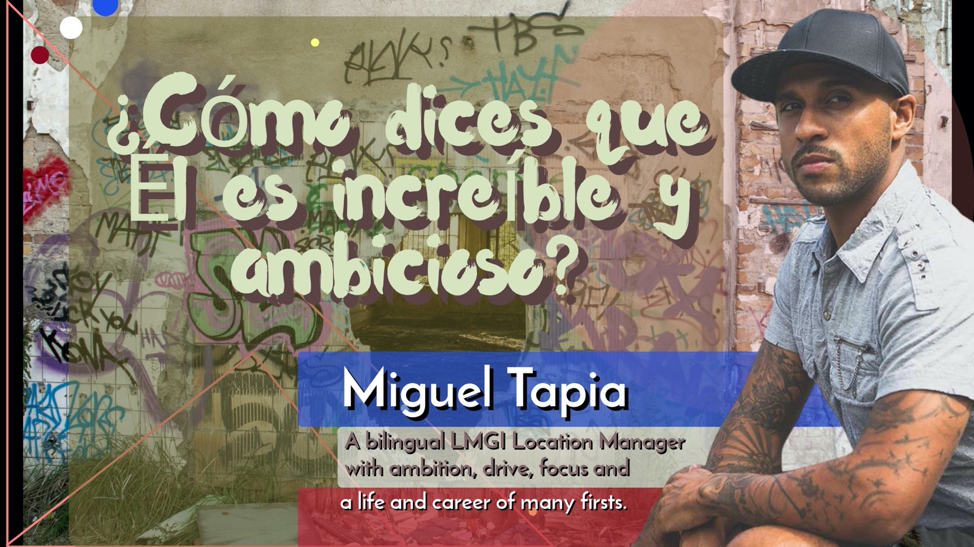 By Jen Farris /LMGI
Born in Puerto Rico of Dominican lineage, Miguel Tapia, LMGI Location Manager and Chairman of the LMGI Diversity, Equity, and Inclusion (DEI) Committee, is not afraid of being first. Almost the youngest of nine maternal siblings, he was the first in his family to enter in a career in the entertainment business. He was the first in his family to graduate from college, The Art Institute of Atlanta,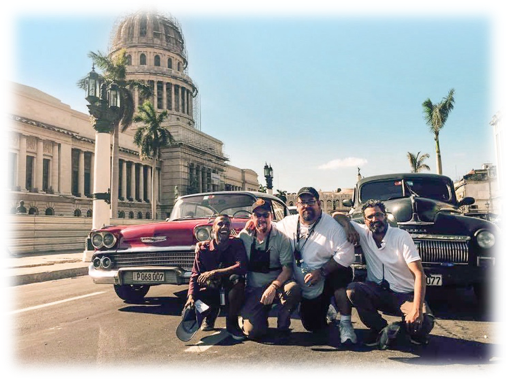 before embarking on a successful career in Los Angeles. He also enjoyed being an essential part of the first American studio team to film in Cuba in 2016.
The Fate of the Furious, from the Fast and Furious franchise, was led by Supervising Location Manager, Eric Hooge / LMGI and in Cuba, Location Manager, Matt Prisk / LMGI. One other thing that was a first for Miguel, working in his native language, Spanish.
After moving to Georgia from Puerto Rico at five years old, he was required to learn English quickly after the insistence of his mother, who only allowed him and his siblings to speak English at home.
"After many years of only speaking English, you lose some of the conversational elements of the language, but you never wholly forget," says Tapia. Thankfully he did not lose his native tongue, because his bi-lingual ability has opened many doors throughout his career.
"Luck is what happens when preparation meets opportunity."~ Seneca (Roman philosopher)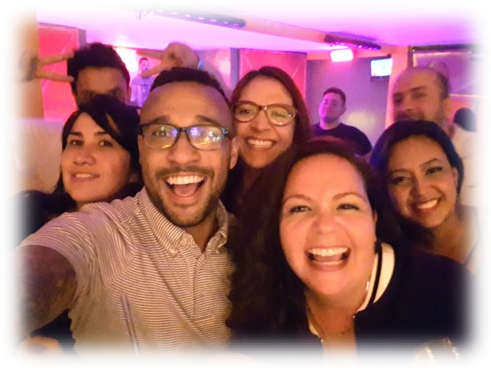 Landing at The Art Institute of Atlanta to study Digital Production provided the first clue film production was something he would do for many years.  After graduation, he immediately moved to Los Angeles to work steadily as a set lighting technician with Larry Levinson Productions, and was wise enough to maintain a strong relationship with his former college professor.  His professor's friend landed him a stipend gig on a small feature – his first location job – where he was tasked making location maps and communicating with crew about logistics. He humorously remembers hand drawing location directional signs on poster board for the crew to land at several locations. Another first. Never again.  He did a fantastic job, however, and continued moving forward.  Early on in his career, UPM, Mandy Pope, gave him what would be a pivotal opportunity. She hired him as the location manager for a 2nd Unit made-for-television feature, Crash and Burn. The action film was another first. Crash was chock-full of car stunts and lots of thrilling activity. Little did he know that Crash was a precursor of location management opportunities abroad, films with fast cars, chase scenes, and intensely staged explosions.
When the call arrived to travel to Cuba for The Fate of the Furious, Tapia's feet were back on GA red clay in the A-T-L where filming incentives had become attractive for acclaimed film studios. "[Supervising location manager] Eric Hooge, knew I was bilingual and because we had an amazing work ethic with one another, his team brought me on as a bilingual speaking Key Assistant Location Manager," he says. "Brushing up on my Spanish was a priority, but it came back so quickly." He spent four months in Cuba perfecting his Spanish and became fluent once again. Meeting with Spanish-speaking agencies, vendors, telecom folks and the film commission became common place and having Miguel around to speak Spanish was a wonderful asset to the team.

"We exploded a storefront in the middle of the city!" ~ Miguel Tapia
Back to Firsts—
Hired by a producer to form a location team in Bogota Colombia, Tapia managed on location for five months for the adrenaline-rush action feature, Mile 22, starring Mark Wahlberg. He enlisted a bilingual team from Puerto Rico that included a Puerto Rico-based KALM, Adaixa Freytes / LMGI. Tapia's team was one of the first big "Hollywood" productions that filmed with the Bogota Film Commission and the Unified Permit for Audiovisual Filming (PUFA). Because Bogota was a 100% Spanish-speaking city with very little knowledge of the American process of filmmaking, he had to remain focused, thorough, and patient. "I was really proud of everything that we achieved as a team. It was very difficult. It required we learned and adapted to a new work system and executing our American style to people that were used to a European style of filmmaking," says Tapia. "We exploded a storefront in the middle of the city and repaired it the next day. We shot in what used to be the US Embassy. We shut down major Los Angeles-like thoroughfares for multiple days. You name it, we did it. At the end of this project, I realized that I sat in two-hundred meetings with various agencies, officials, the police, and governmental departments.  Some meetings were hours in length and were simultaneously held while we were filming."
Some people dip their toes in their water. Miguel dives all the way in.
Another first, this time as a location scout in Cartagena, Girardot, and Bogota, Colombia for the action, drama, TV Series, Tom Clancy's Jack Ryan. Scouting in the jungle and near rivers wrapped in 90-degree heat, poisonous foliage, and with altitudes of 10,000 feet above sea level requires skill, but also mandatory down time. He finds relief in his pets, Nina and Dre, two Corgi / Jack Russell mix dogs that have become unofficial, non-unionized members of the location team.  Dre has even traveled abroad with Miguel. "My dogs are very much like therapy for me. They are so well-behaved, people-friendly and very loving," he comments. "It is nice to have the dogs around to force mini breaks in my day when walking them outside. They bring forth a wonderful sense of balance and mental health and wellness into my life."
When not engaged in street photography, one of his favorite creative past-times, Tapia is managing the HBO TV Series Euphoria starring Zendaya, and continues his dream to permanently manage film and TV locations in Latin America, Central America, South America, and The Caribbean. Going back to his family's native land in the Dominican Republic and Puerto Rico will not be a first, simply a first in a long time.

Creative England is the first port of call for productions looking to film in England, outside of London. Their national team offers free comprehensive production support to feature film and high-end television productions, helping them access England's diverse locations, studios and facilities and talented crew.
After the UK government dismantled the UK Film Council in 2011 and consolidated of a number of regional screen agencies into one body, Creative England's production services began operating. It is funded by the British Film Institute and works alongside film office partners and national and regional networks.
In October 2020, Creative England launched their Filming in England Partnership to connect organizations across England and unlock England's full potential as a world class destination for film and television productions. The partnership will also help the sector bounce back after events caused by the COVID-19 Pandemic, ensuring England remains a globally competitive, film-friendly production environment.
Working with location managers on a daily basis and having a deep understanding of their involvement and dedication to the production process, Creative England aims to support scouts and managers with a welcoming environment during every step of that process so they will want to return to again and again.
As an LMGI Business Partner Creative England can serve as a valuable resource to industry professionals. For many years they have developed and maintained solid relationships and a wealth of industry knowledge. They provide free services to support and encourage more production activity across the country, ensuring communities across the different English regions enjoy job opportunities and economic benefits that the sector generates.
Contact Creative England here
Twitter: @filminengland 
Phone: +44 (0)20 8324 2311


LocationFinder is a unique and innovative service for international location agencies, production companies, film offices and commissions, to showcase all their locations and generate more business. It uses visual search technology to let scouts, directors, studios, production companies and photographers instantly find locations with the exact look and feel they want. Users can search the LocationFinder.ai website using an existing location image as a reference – or directly download one they've found online.
Their visual location search is free to use and allows access to the world of locations through the power of images, avoiding the headache of keyword search terms. Directors, studios, production companies and photographers can pinpoint immediately the exact look and feel they want. The location that represents the searched image is at the top of the list of 500 results per search. The Location Manager can set a radius limit linked to a postal code (maybe studio or production based) or throw the net wide and see what's out there.
Click their video to see how it works.
Their sister company FilmFixer represents thousands of locations. They created LocationFinder to bring location searches into the 21st Century and to match what they have to the Location Manager's search. They soon realized ALL location agencies and film commissions should be present on LocationFinder and expanded their vision.
FilmFixer managed the first shoot in London after the initial COVID-19 lockdown, helping to establish the COVID protocols that are still being used today. Things were slow to begin, and searches were mainly for exterior locations or sites that could be fully locked off. Now, filming is booming, they are happy to be part of the process of exposing unseen locations and helping to manage location overuse.
LocationFinder partnered with the LMGI because they feel it is a great organization with a location community that can utilize this helpful, new location finding tool.
Karen Everett is the Director of LocationFinder and CEO of FilmFixer. She is a film person through-and-through, and as an industry insider, gets a 'massive buzz' from using her knowledge and experience to facilitate productions – starting with the need for locations.  Everett also loves live music and watching bands. Going to gigs is something she's really missed as we've all sat at home with our Spotify playlists during COVID and can't wait for it all to fully-unlock!
Twitter: @location_ai
Instagram: Locationfinder.ai
Facebook: LocationFinder.ai
LinkedIn: Locationfinder.ai


On March 9, 2021, Coffee Tuesdays presented a unique familiarization (FAM) Tour spotlighting "The Royal Film Commission – Filmmaking in Jordan" and curated video and images of filming locations to aid in exploring the robust and thriving communities that embrace productions in Jordan. Thanks to technology, members were able to tour Jordan's beautiful country from the comfort of their virtual screens and embrace their iconic monuments and diverse array of landscapes, white tropical beaches, and urban cityscapes. Prince Ali bin Hussein, Chairman of Jordan's Royal Film Commission, HRH Princess Rym, and Mr. Raja Gargour, Director of Royal Heritage, greeted our members virtually prior to a post-tour panel discussion moderated by J.J. Levine, LMGI 1st Vice President.
---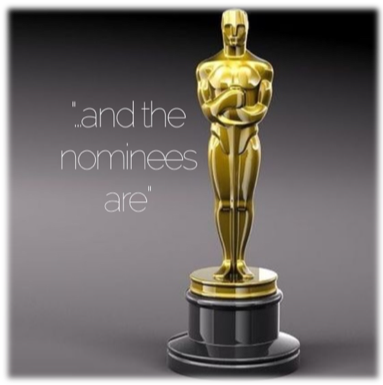 On Tuesday, April 20th, the LMGI invited location and film professionals to "Locations Behind the Oscars" a conversation discussing the locations behind some of this years' big Academy Award contenders including films vying for the coveted Oscar for Best Picture and Best Production Design!  Moderated by JJ Levine /LMGI Board as a Coffee Tuesdays installment and sponsored by the unique and innovative service, LocationFinder.ai, this event was open to LMGI members and Business Partners and non-members around the world. Featured panelists included: Klaus Große Darrelmann /LMGI Location Manager: International for TENET; James A. Mahathey /LMGI Location Manager for Ma Rainey's Black Bottom; William "Bill" Doyle /LMGI Supervising Location Manager & Co-Producer for MANK; Peter-Frank Dewulf, Location Manager for The Father; Tim Kanieski, Location Scout for Judas and the Black Messiah; Bryan IIer Location Scout / KALM for Judas and the Black Messiah, and Nick Rafferty, Location Manager for Trial of the Chicago 7.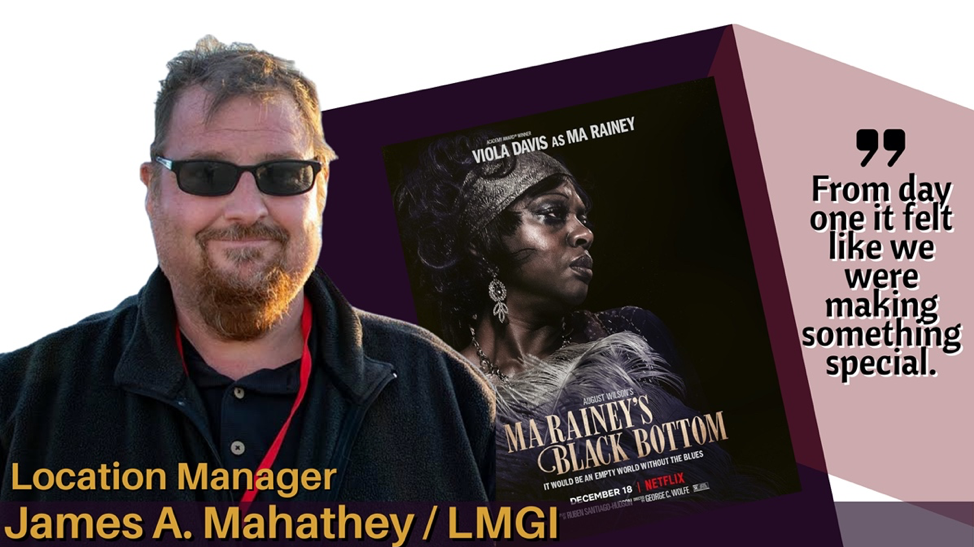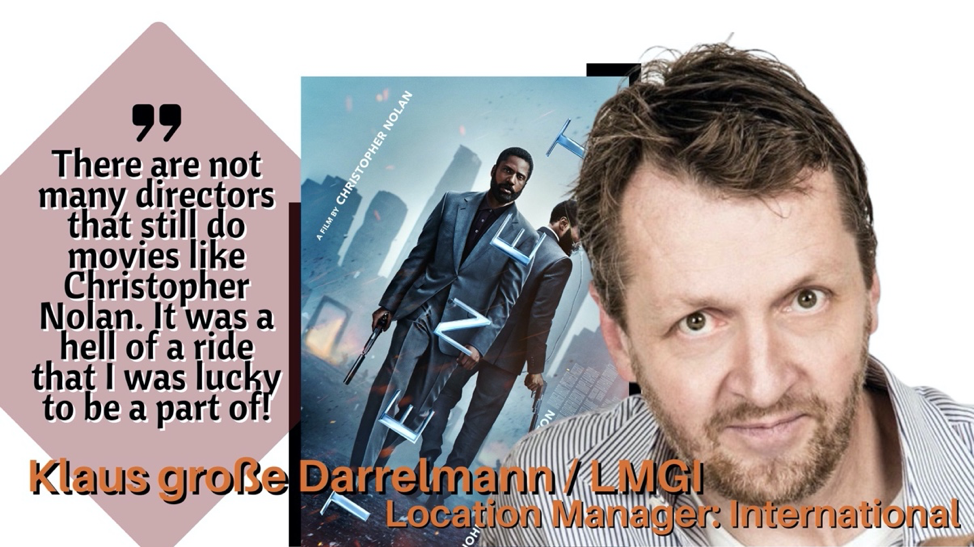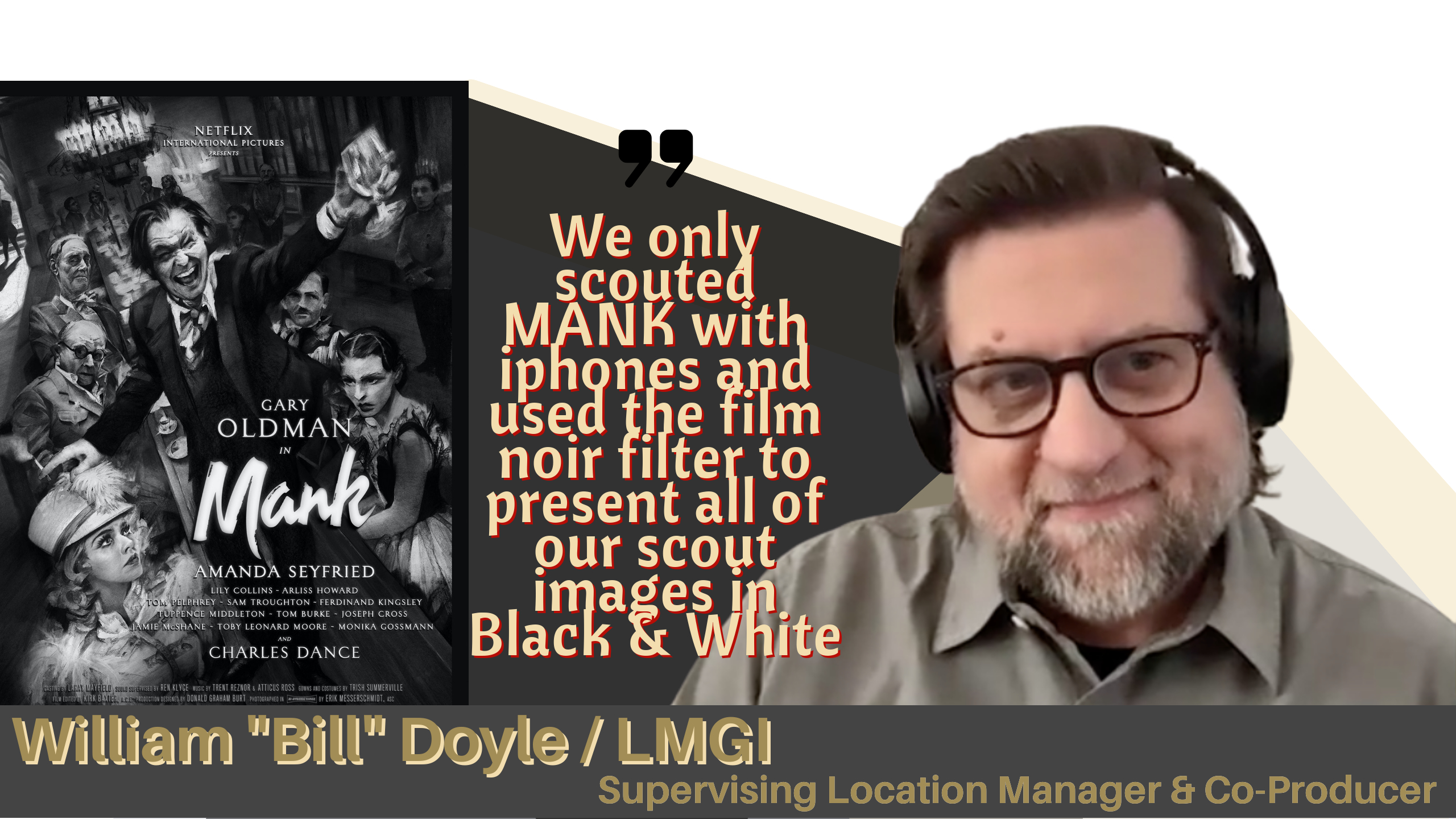 Click here to watch "Locations Behind the Oscars"
The LMGI would like to share honorable mentions to our wonderful members that worked on Oscar-buzzworthy films this season!
LMGI Members can login to view a dashboard of archived Coffee Tuesdays events here.
Have a question? Wish to join the Coffee Tuesdays team? Want to propose a topic?
Email them here.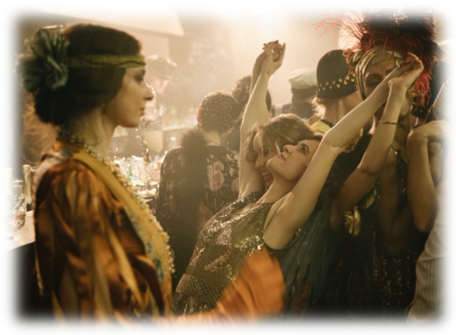 Our cover story for the Summer Compass slated for release in early June, takes an in-depth look at the work of LMGI members David Pieper and Mario Wittmann on the critically acclaimed, international series Babylon Berlin. This noir-detective thriller brings us to swinging 1928 Berlin, where sex, drugs and crime mix as political extremism rises and the economy teeters. In the city's jazz clubs, Berliners dance with abandon, oblivious to impending disaster which eerily parallels the political scene today.
DEI COMMITTEE

Alison A. Taylor /LMGI, Chair of the LMGI's BIPOC Outreach Promotion and Advancement subcommittee with LMGI's Diversity Equity and Inclusion (DEI) committee, participated on a Zoom panel at the Red Nation's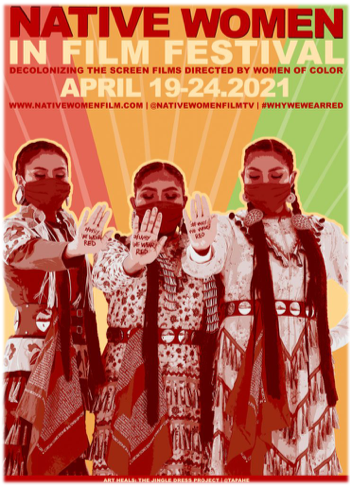 "Women of Power Below the Line" Facebook LIVE event representing the Guild's commitment to diversity, racial equity, and inclusion within the workplace.
Red Nation Celebration Institute (RNCI) is a non-profit organization dedicated to breaking the barrier of racism and placing American Indian Filmmakers at the forefront of the entertainment industry. Held during the 12th Native Women in FILM Festival, which took place April 19 – 24, the panel discussion was moderated by Red Nation founder Joanelle Romero and included Talylor and the founders of Crewvie, an all-women owned, global, database-driven platform of entertainment professionals.
Crewvie has partnered with the RNCI Indigenous Film Crew Registry, which provides qualified Native and Indigenous candidates for below-the-line positions to help studios and producers who want to have more diverse and inclusive film crews for their productions.
Taylor, who is also an LMGI Board member and 2nd Vice President, hopes to attract members of this new and diverse talent pool into the ranks of Location Managers and scouts, as well as other crafts.  "Our outreach will expose young people to jobs in the industry- painters, electricians, camera and sound people, grips. Even if they just spend a day on set, the next time they watch the credits it may make more sense and will give them an idea of something they may like to do," says Taylor.  "I am so excited to be on this committee and so proud that the LMGI is at the forefront of realizing opportunities for Black, Indigenous, and People of Color (BIPOC)."
The Facebook LIVE conversation is available for viewing. Click here to watch.

#LMGISocialLight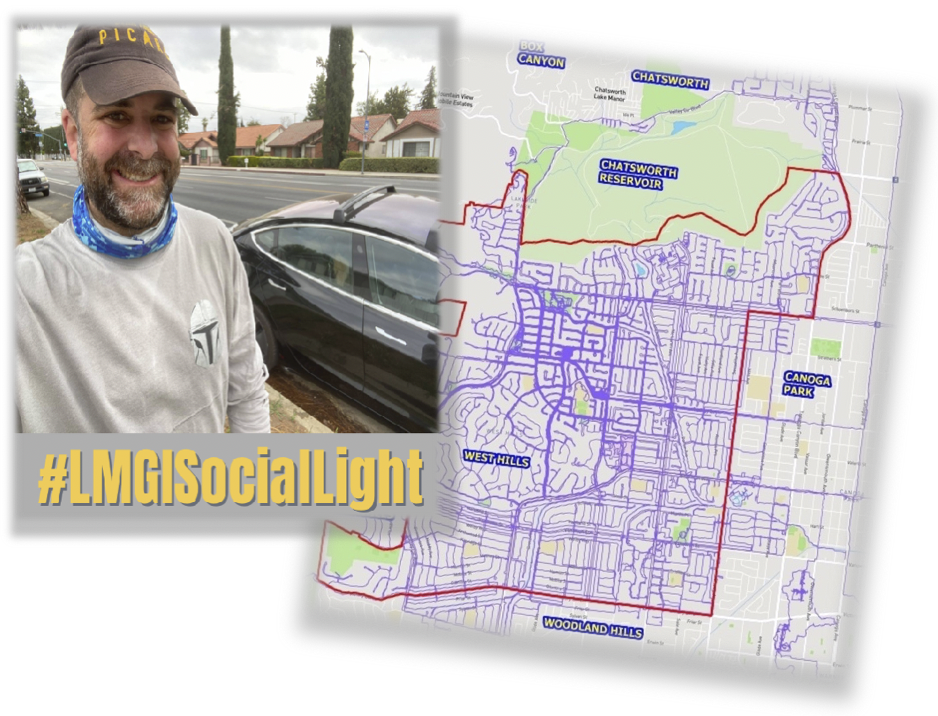 Social media shout-out! Kudos to our newly re-elected LMGI Board member, Scott Trimble, who finished walking EVERY street (both sides of the biggest ones), including cul-de-sacs, hills, alleys, and creeks in WEST HILLS, CITY OF LOS ANGELES on April 24, 2021!
His NEXT goal: To walk every street WEST of Topanga Canyon Boulevard and NORTH of Ventura Boulevard. Sounds like Trimble is our human version of a Cliff's Notes Guide to West Hollywood.
Note to self: Clone Scott's feet onto our editor's body.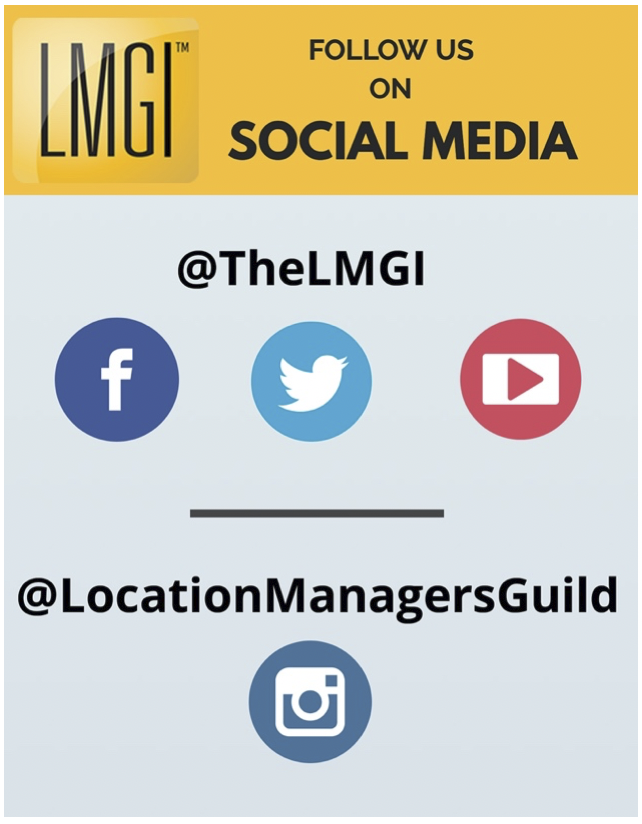 Recently, the LMGI began to streamline its social media handles.
Follow the LMGI on Facebook, Twitter and YouTube @TheLMGI
Follow the LMGI on Instagram @LocationManagersGuild
Hashtag The LMGI on your posts: #LMGI, #LMGIAwards, #LMGISocialLight and #LMGILife.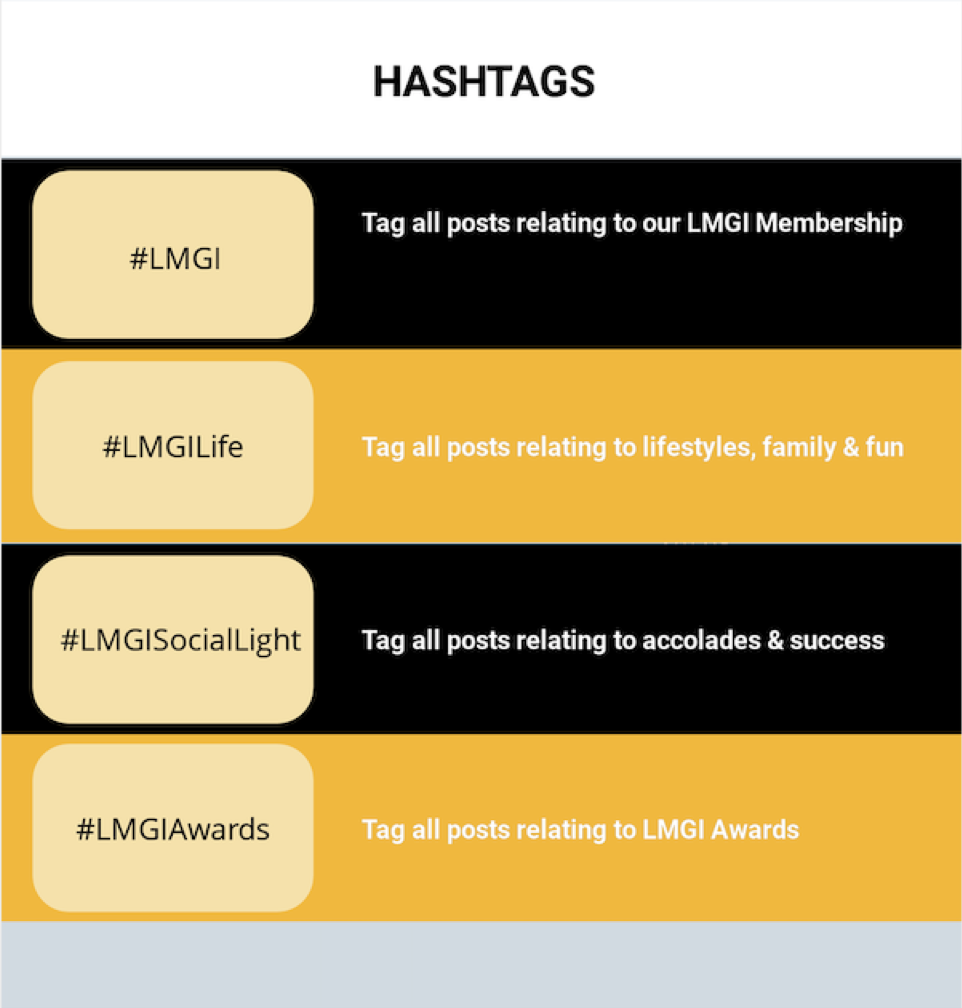 EDITOR:
JEN FARRIS
CO-EDITORS:
KEN BROOKER
KRISTIN DEWEY
MEREDITH HODDER
JJ LEVINE
EDWARD MAZUREK
Tell us how we are doing! Join Us! Contact our LMGI newsletter team:
Contact Us
8033 Sunset Boulevard #1017, Hollywood, CA 90046
310-967-2007 contact@locationmanagers.o