The newly elected Board of the LMGI met for the first time this past Sunday. Their first order of business was to create the new Executive Committee for the 2016/2017 year. Additionally, the new Board is setting the LMGI agenda for the next year. Some of the upcoming highlights include a Day at the LA County Fair, LMGI Night in the fall featuring Bingo and the 4th Annual LMGI Awards show happening Spring 2017.
We are excited to present the 2016/2017 LMGI officers:
President – Eric Klosterman
Over the course of 39 years as a location manager, LMGI Treasurer Eric Klosterman has been actively involved in films, television series and commercials throughout California and across the United States. His credits include the TV series Gibbsville, American Girls, Masquerade, TJ Hooker, Bull, ER and Hart of Dixie and the films Starman, To Kill A Cop, Million Dollar Dixie, Deliverance, Alcatraz, The Whole Shocking Story, Apple Dumpling Gang Rides Again, Herbie Goes Bananas, Baltimore Bullet, Black Rain, Ghost, Desperate Hours, Honey I Blew Up The Kids, Love Field, Indecent Proposal, Heart & Souls, Naked Gun 33 1/3, Speechless, Jade, The Phantom, Scream, Rocky & Bullwinkle, Doctor Doolittle, A Night At the Roxbury and Anywhere But Here. Klosterman has been an LMGI member since 2007. Currently retired, he plans to stay involved in promoting and fostering the work of location professionals around the world through organizations such as LMGI.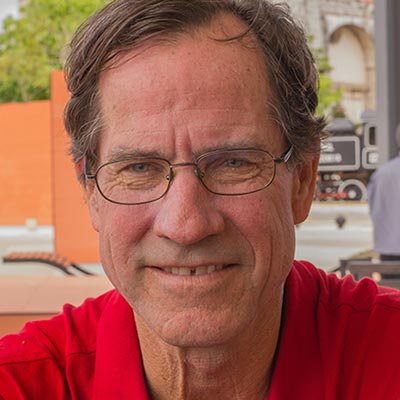 First Vice President – J.J. Levine
Location Manager Jennifer "J.J." Levine recently completed "Future Man" a TV Pilot for Hulu, directed and produced by Seth Rogen and Evan Goldberg. She was also the Location Manager for the 2015/2016 primetime ABC series "The Muppets." Ms. Levine has extensive experience in television, feature film, commercials, music videos and new media. Prior to location managing, she worked as an executive, producer and production manager for Tri-Star Pictures, Columbia Television, TNT, NATGEO, PBS, and CBS Television. She was also a Brand Marketing/Public Relations Manager for Ironstone Vineyards and Brown-Forman Beverages Worldwide, with responsibility for promoting tourism and marketing luxury wine brands.
Ms. Levine is currently Co-Chair of the Marketing and Communications Committee for the LMGI. She strongly believes the location manager skillset: the ability to balance logistics with creative and strategic thinking, along with interpersonal and public relationship skills are key to establishing and maintaining the bonds with local community, city officials and press that are core to meeting the mission of the LMGI. Ms. Levine has a strong interest in living and working "green."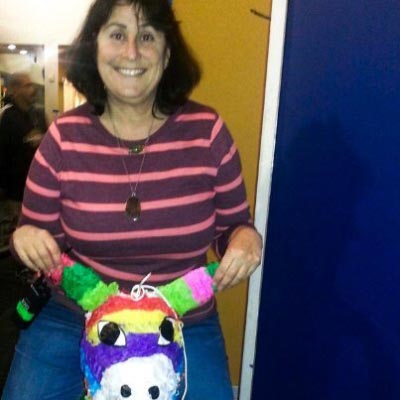 Second Vice President – Mike Fantasia
After working for the US Forest Service and US Fish and Wildlife Service for 13 years post college, Mike Fantasia transitioned to a life working in the film business. He has worked as an assistant location manager, location manager and production supervisor on over 30 feature films. Among them are A River Runs Through It, Heat, Jerry Maguire, Girl, Interrupted, Dante's Peak, Blow, Catch Me If You Can, Seabiscuit,, Munich, 3:10 to Yuma, Indiana Jones and the Kingdom of the Crystal Skull, The Amazing Spiderman, Godzilla and AntMan. He has been nominated for four California On Location Awards for Location Professional of the Year, and won that award in 2005 for Memoirs of a Geisha and 2010 for The Green Hornet. Mike loves to explore new countries and work has given Mike the opportunity to travel to over 35 states and a dozen foreign countries. Mike is a proud twenty-three year member of Teamsters Local 399 and is a founding member of the Location Managers Guild International, on whose Board he now serves.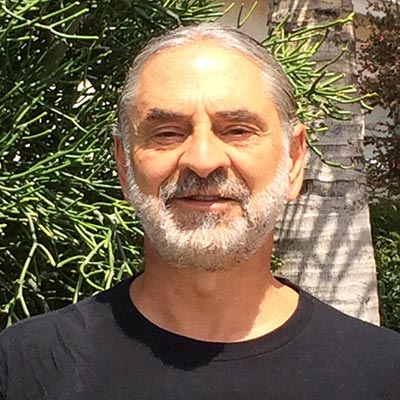 Treasurer – Sinclair Anderson
Sinclair Anderson founded Acumen Services Group, Inc. to provide a more robust compliment of services to the entertainment industry. Prior to opening Acumen, he was responsible for the start-up and growth of Skyline Locations, a film location service operating primarily in Los Angeles. Anderson started his career at a young age, honing an intimate knowledge of the technical, logistical and creative crafts behind physical production. He worked on productions of all varieties and sizes in facilities from sound stages to class-A high-rise properties from Los Angeles to Edinburgh. Anderson redirected his career path toward the management of entertainment-based real properties and the provision of production services with several film & television production facilities in Los Angeles. Applying the production education accrued over the years to the management of such facilities proved to be an invaluable convenience to the facilities' customers. Anderson has also served as a Planning Commissioner for his resident city – the City of Ontario, California – and continues to serve on several public service boards and committees. He was elected to the LMGI Board of Directors in 2014 and re-elected in 2015 and 2016, enabling him to continue to serve the locations community today.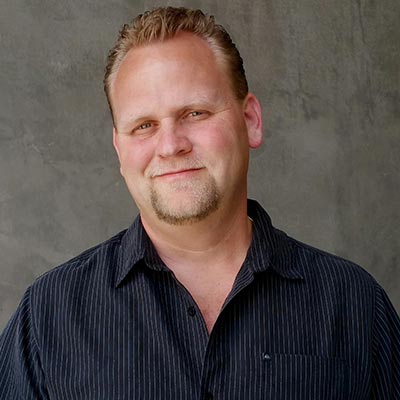 Secretary – Melissa DeMonaco
Melissa DeMonaco has worked in the family entertainment business for 30 years. She began her career at Walt Disney Imagineering in Glendale where she gained valuable project management experience. She then went to work for Fairplex, home of the L.A. County Fair, as an Event Coordinator and has since risen to her current position of Director of Sales where she oversees Advance & Group Sales, Commercial Sales, Sponsorship Sales, and Event Sales. She herself specializes in sporting events and filming opportunities for Fairplex. DeMonaco is a member of NASC (National Association of Sports Commissions), IAEE (International Association of Exhibitions & Events). She is thrilled about her recent re-appointment to the Board of Directors for the LMGI. She also serves on the Professional Development Committee for WFA (Western Fairs Association). DeMonaco's goal for the LMGI is to expand its social media outreach and awareness, focus on marketing and communication opportunities, utilizing her experience in producing large and small-scale events. In her spare time, DeMonaco enjoys watching her teenage daughter, Renae, participate in club volleyball and her son, Brandon, in JV basketball. DeMonaco is active in athletic competitions, finishing nine half-marathons, a sprint-triathlon and most recently the Tough Mudder competition.