Hello everyone,
Welcome to our latest Quarterly LMGI Newsletter, our tool allowing us to stay in touch with you and to keep you abreast of the LMGI's activities and happenings between Compass Magazine issues. Summer 2022 was a busy one for many of us; so much so, this issue barely scratches the surface of the many happenings that took place. We hope you find it informative and enjoyable.
Be on the lookout in your email inboxes for more news and upcoming events from the LMGI.  If you're interested in planning an event in your region, be sure to reach out to us for 2023!
All the best.
John Rakich, LMGI Board President

-Postponed-
VIRTUAL FAMTOUR OF FLORIDA
The virtual FamTour of Florida that was originally scheduled for Thursday, Oct 6th, has been postponed to January 31st due to inclement weather.
---
Sunday, October 23, 2022
SOLAR STUDIOS + LMGI MEET – MINGLE – TOUR – BRUNCH
11 am – 2 PM PST
Glendale, California.
Location Professionals and sister guilds are invited to visit the newly remodeled Solar Studios while enjoying live music, bar, and brunch.  Don't see your invite /registration link in your email?  Let us know!  Please email Admin@LocationManagers.org  Register Here
---
Sunday, November 13, 2022
LMGI MEMBER EVENT – TOPANGA CANYON, CALIFORNIA
5:00 pm – 7:30 pm PST
Ramen and Vinyl Dinner event at an exclusive Topanga Canyon property
5:00 pm seating for LMGI Members only. Outdoor table side chef–prepared Ramen dinner followed by tour of the property which boasts 4 homes and stunning views, followed by DJ Vinyl dance party in the grand hall.
Please check your emails from the LMGI for more information and registration.
---
November 13, 2022
LMGI BOARD OF DIRECTORS MEETING via ZOOM
8:00 am – 11:00 am PST
LMGI Members and Partners are invited to attend. Click here to request access.
---
December 6-7, 2022
FOCUS
Business Design Centre – London, UK
9 am – 5 PM
FOCUS, the meeting place for the international production community, returns in December for its eighth edition offering a packed programme of meetings, networking and conference sessions.
FOCUS is the only UK trade event where attendees can meet with content makers and facilitators from over 100 countries, attracting thousands of production professionals from across the creative screen industries – including film, TV, advertising, animation and games.
Look for our LMGI Booth if you attend and come say hello!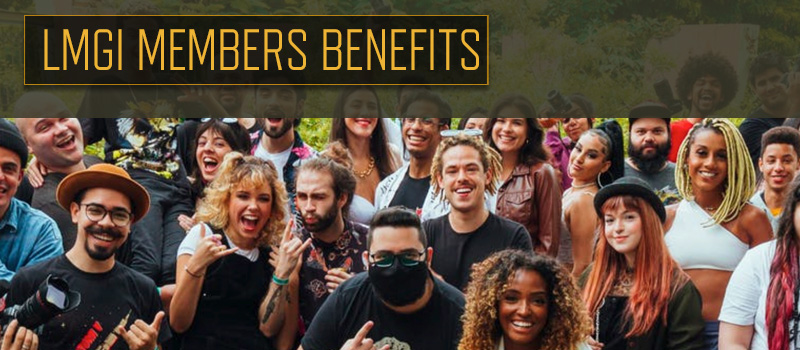 Take advantage of the Internet Movie Database Professional (IMDbPro) membership with a 25% discount provided to LMGI Members. IMDbPro recently launched a new free membership tier, its first-ever, empowering all entertainment professionals to showcase themselves and get discovered.
To get started, LMGI members can claim their own IMDb page with a free IMDbPro membership. Then you can upgrade to the standard membership with LMGI's 25% discount to access the full suite of tools and resources that IMDbPro has to offer. Members can set their featured image, primary profession, and the titles they are best known for. Whether you're hiring or looking to get hired, IMDbPro offers the most advanced discovery tools. Members can also use advanced search filters to view contact information for companies and professionals and search for talent based on self-identified demographic data, including gender, race/ethnicity, and disabilities. Click here to get started and join IMDbPro FREE.
Click here to access your member profile to learn about the full range of member perks and discounts.  Order your free LMGI swag kit which include an LMGI Tshirt and hat and a few other useful items.  You can also enjoy recaps and video streams from past Virtual FAM Tours, educational panels, events and more!

Be a Volunteer!
Volunteering with the LMGI is an incredible experience. Are you a great writer? Love connecting with members across state lines or globally? Want to put your skills to the test? Love event planning and logistics?
Go to our contact info at the bottom of the newsletter or reply to this newsletter to tell us you want to get involved with an LMGI committee supporting amazing location professionals from around the world.
NOTE: The Newsletter team is on the hunt for amazing writers and researchers.
Congratulations again to all of the winners, honorees, and nominees for the 9th Annual LMGI Awards, our internationally  recognized celebration of the outstanding contributions of location professionals in feature films, television and commercial advertising. In case you missed it, or want to relive the excitement, visit our website and click here to see our YouTube video of the event on Saturday, August 27, 2022 in Hollywood, California, USA. #LMGIAwards
LMGI Member Honored
The 2022 Albuquerque Film & Music Experience (AFMX)'s interactive film and music festival was held in Albuquerque, New Mexico on September 15-17. There, our esteemed Todd Christensen/LMGI was presented with this year's Dennis Hopper Award. For multiple decades, Christensen has not only supported education, a key component of the AFMX agenda, but has also made significant contributions to showcasing Native American and New Mexican film, art, and culture.  Congrats on being honored, Todd!
Photo: Ivan Wiener, Executive Director, Albuquerque Film & Music Experience
Contributor Ken Brooker, LMGI, Board Member – Secretary (Canada)
Thanks Ken! Ha! Ha! Although this video tip was in jest, we love it and will be sure to keep those massive cellular towers in our back pocket!
Calling all experts! Do you have a quick work tip that can aid your LMGI colleagues? Toss us a 30-60 second video link to download and we will have your video clip featured in an upcoming quarterly newsletter!
Recently, LMGI Newsletter Co-Editor Lexi Sisk had a great conversation with location manager Stacey Brashear-Rodriguez, who has enjoyed a very fulfilling career over the last 21 years in the location management industry. Stacey has worked on projects like Private Practice (TV series), Entourage (TV series), You (TV series), and Alias (TV series),just to name a few. Her first project came about as a stroke of luck, thanks to a lead from legendary filmmaker, writer, and director Garry Marshall. The lead landed her a little film called The Princess Diaries, now regarded as a classic.
What was it like working on The Princess Diaries as your first film project?
It was a dream. [That movie] being my first feature – I was a little spoiled. I actually got into the union on that film. I worked with a top-notch crew and it felt like a family. It was the most amazing experience. Whitney Houston came to the set and sang "Happy Birthday" to Garry [Marshall]. And, of course, getting to meet Julie Andrews was the coolest. Working on The Princess Diaries 2: Royal Engagement was like a family reunion. At the time, I really didn't think about whether Princess would blow up the way that it did. What I love now is, over 20 years have passed since the first feature, and I can watch it with my 8-year-old daughter, and she loves it. So, I would say it's timeless.
What was it like working on The Princess Diaries 2: Royal Engagement after the first film did so well?
It was a lot easier to get doors open, that's for sure. I was prepping the Pasadena Mansion, knocking on doors and talking to all the neighbors. So many of them were like "Oh my God – that's my granddaughter's or daughter's favorite movie!" So much so, I told Garry that the neighborhood was loaded with fans. After he heard that, he had me schedule a meet-and-greet with all the kids and their parents during lunch over a two-day period. It was the coolest thing EVER! He and the cast autographed all of their VHS tapes (that's how long ago this was) and the kids were just stunned – all smiles! The funniest [part] is when I told actor Chris Pine to go over there and meet the families, and he said, "They don't know who I am!" I said, "but they will!" Look at him now. That was Garry – always giving back and always appreciative.
Which job stands out from the rest more than others?
Any of the movies I did with Garry Marshall stand out. All of those were insanely special. He was Old Hollywood and everyone he worked with loved and admired him and wanted the project to work as smoothly as possible. So, it was a real team effort. There was no "us against them" nonsense. His crew went all the way back to his early writing days (The Lucy Show, The Dick Van Dyke Show, The Odd Couple, Happy Days, Laverne and Shirley) to the feature Pretty Woman. I was honored to be part of that era. He is missed. The second season of the series You was a lot of fun. My favorite TV show that I worked on was Southland. It was run so well, and it was my favorite type of scouting. I love the gritty version of LA the best. Plus, getting to see producer, Mike Haro (my mentor) in all his glory. That genre is his wheelhouse, and I learned a lot.
What's the biggest mistake you see people make in the locations department?
When location departments don't work well with transportation. I hear so many times how
transportation will request a certain amount of posting and show up and have 1/3 of it without being notified. That really baffles me. My rule of thumb is if you get transportation what they want, the day goes smooth. I have always found that to be the case. Another is when location assistants bump up before they are ready.
Although you can describe yourself as having amazing characteristics such as being outgoing, confident, resourceful, persistent and reliable – which often lead to successful outcomes – are there any tips to share that make the day-to-day job run smoother?
Obsess, obsess, obsess… Just kidding. I wish I could guarantee things would go smoothly. Communication is key. Use lots of overhead and execute several emails. Get it in writing and pray for the best. When COVID hit, I felt the lack of in-person meetings and working from home really made proper communication impossible. I truly feel it will eventually return to normal. You also need amazing and loyal assistants… and I have the BEST! Definitely keep them working!

Leadership on Location Forum

On September 16 and 17, 2022, the Location Managers Guild International (LGMI) joined the Directors Guild BC (DGC BC) and the MPPIA Motion Picture Community Initiative (MPCI) to participate in the third edition of the Leadership on Location Forum: "Peers + Partners + Planet: Leadership on Location," a sustainability forum based in Vancouver, British Columbia, Canada.  The goal of the forum is to broadly tackle topics related to the industry's long-term environmental, social and economic sustainability from the perspective of the motion picture industry. By learning from peers and partners and focusing on priorities, we can ensure a progressive, equitable and sustainable motion picture production ecosystem for years to come.
Kudos to Emcee and Location Manager Matt Palmer/LMGI for leading three panel sessions: Engaging with our First Nations Partners, De-Carbonizing the Set and Virtual-Production and Locations. Praise is also due to our members who provided their expertise and insight: John Rakich/LMGI, LMGI President, Toronto; Alison Taylor/LMGI, Los Angeles; Jason Nolan/LMGI, Calgary; Ryan Schaetzle/LMGI, Atlanta; Gemma Martini, Founder/CEO Martini Studios, Vancouver; Lisa Scope/LMGI, Sydney, Australia; Colin McDougall/LMGI, Australia; Mary Jo Beirnes, Director, MBS Studios, Vancouver; and Mike Fantasia/LMGI, Los Angeles.
After the seminar sessions, Paul Russell/LMGI, a British Columbia resident, led a private, guided private tour around Victoria to experience locations such as Fisherman's Wharf, the BC Legislature Building, the Fairmont Empress Hotel, Historic Chinatown with Fan Tan Alley, Christ Church Cathedral, and Craigdarroch Castle and the Black Estate. The event was capped off with the MPCI's public screening of the action-adventure film, The Adam Project, on the North Plaza of the Vancouver Art Gallery.
The full program of events was made possible with additional support from Creative BC, MBS Studios Canada, William F. White, the Vancouver Economic Commission and the Downtown Vancouver Business Improvement Association.

Founded in 2014, the Production Service Network (PSN) is a curated selection of top-tier, like-minded production service companies (PSCs). It acts as a resource for traveling filmmakers, giving them access to local incentives while providing comprehensive shoot support in more than 100 countries around the world.
With a single email of phone call, scouts and managers in search of difficult-to-find locations can tap into PSN's local filming knowledge to survey the planet for the best places to shoot. They are not a directory, but a select community that has exclusively cultivated a vast and deep pool of experienced professionals for nearly two decades.
Michael Moffett, Managing Director of PSN, grew up in Los Angeles and attended the University of Southern California as a broadcast journalism student, but has lived most of his life in Madrid, Spain. When he is not in Spain, he spends time in Madeira, Portugal. He believes PSN's reach and turnaround time is unparalleled. "When filming abroad, production service companies work closely with location managers. Together, we lay the foundation for a successful shoot," he says.
He fully understands the needs of location professionals in an industry where change is constant and there is never a dull moment. The pandemic added a whole new dimension to the question of what could be filmed where and when. PSN tapped into its worldwide network of boots-on-the-ground knowledge from the production trenches to help location scouts, managers and producers make well-informed decisions for their projects.
Sitting at the helm of PSN has been very rewarding. Moffett recalls the amazing experience of producing content across the Iberian Peninsula for the National Geographic Channel in the late '90s, which ultimately led to receiving a producer credit on the Atlantis Rising documentary, executive-produced by James Cameron. That was quite an awesome moment for a man who is as quick with a smile as he is committed to a no-nonsense production workflow that delivers cost-effective, high-quality results you can see in frame. At the core of his experience is production work on commercial, entertainment, and factual shoots for clients from around the world; this experience helps PSN, an LMGI Business Partner, to learn from and share with the industry's best.
Contact the Production Service Network for assistance in developing your next film, photo or video project.
MOBILE: +34.699.926.249
MULTI-COUNTRY SHOOT: Long form and TVC compilation showreels + case studies
The LMGI COMPASS magazine's Winter Cover story is on Netflix's global fan favorite Virgin River. Now in its fourth season, this surprising ratings juggernaut deals with small town charm, romance and soap. While set in a northern California town Virgin River showcases the natural beauty of BC Canada.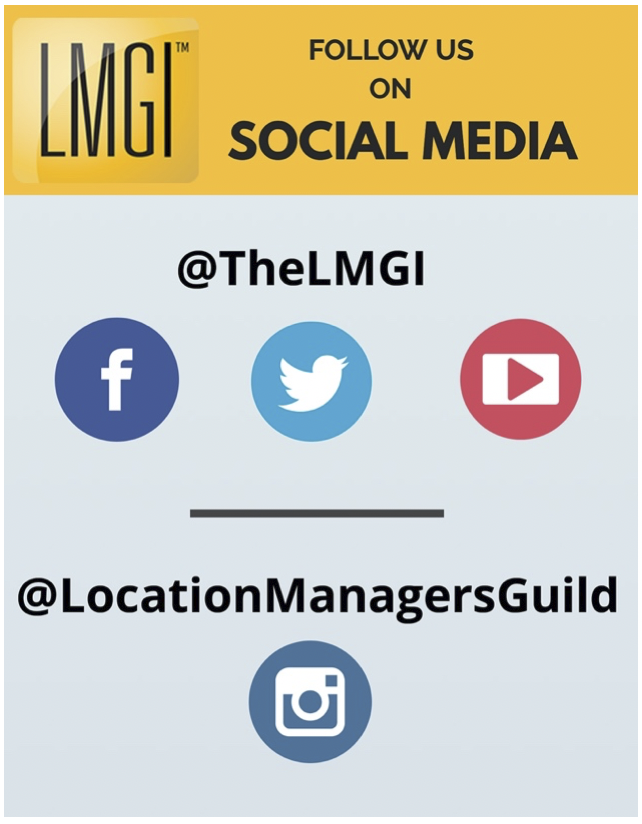 Follow @TheLMGI
on Facebook, Twitter and YouTube
Follow @LocationManagersGuild
on Instagram
---
Hashtag the LMGI on your social media posts:
#LMGI – Organization business
#LMGIAwards – LMGI Awards activities
#LMGISocialLight – Member Accolades
#LMGILife – Member Lifestyle Activities

---
GUEST CONTRIBUTOR:
KEN BROOKER
CO-EDITORS:
(IN ALPHABETICAL ORDER)
ERIKA HOWARD
JJ LEVINE
Share your feedback or ask to join our LMGI newsletter team here.