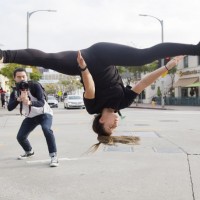 Han, Powell and Okumura agree that the best way to deal with filming in public locations is to adopt a theater-like approach, holding extensive rehearsals beforehand in order to minimize the time on set.
Since making movies on a student budget is very costly, filming in public settings is almost inevitable, Han said…..
"It was really fun keeping track of the traffic lights as we ran on and off the street," Han said.However, filming in public often comes with challenges, Okumura said.
While working on "Working Class Heroes," Powell was disrupted while shooting at a water tower near San Francisco. He was forced to leave the public location because a woman claimed that the tower was on her private property. He ended up moving to the other side of the tower, which was hidden, to finish the shot.