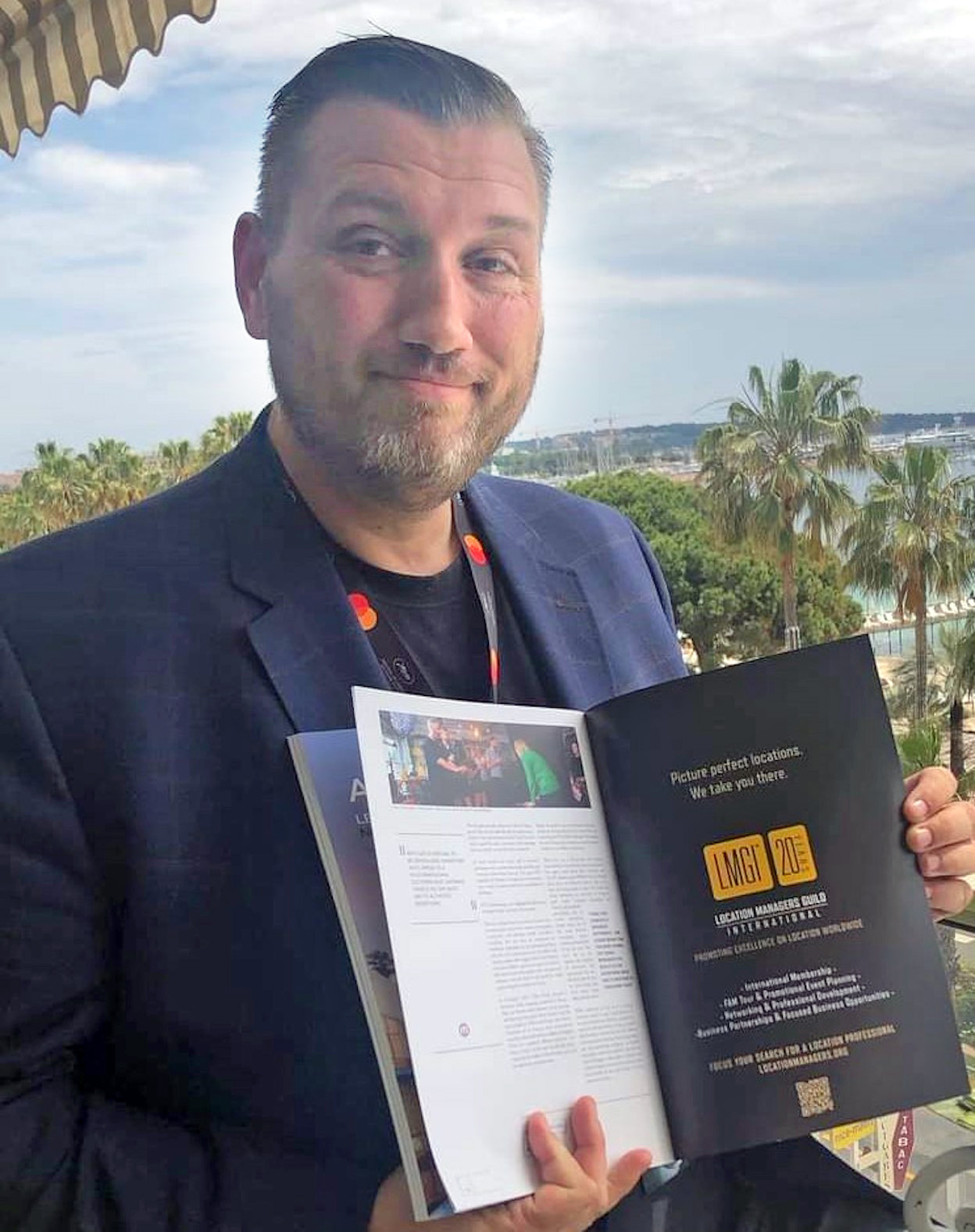 Hello everyone,
Welcome once again to our latest quarterly LMGI newsletter.
Our 10th Annual LMGI Awards and our incredible 20th Anniversary celebration are now a happy memory. It was an incredible weekend full of amazing memories, for both of the shows as well as getting together at the awards afterparty to meet and spend time with so many of our members from around the world who came to be a part of the weekend. I want to extend my thanks to all the volunteers involved in putting on both shows as we couldn't have done any of this without you.
If you weren't able to attend, watch the awards show LIVE, or simply want to relive the special moments, visit on the LMGI YouTube Channel.
We aren't done for the year, yet. We've got other events and plans in the works for the remainder of the year, and beyond, so be on the lookout in your email inboxes for news and upcoming events from the LMGI.
All the best,
John Rakich
LMGI Board President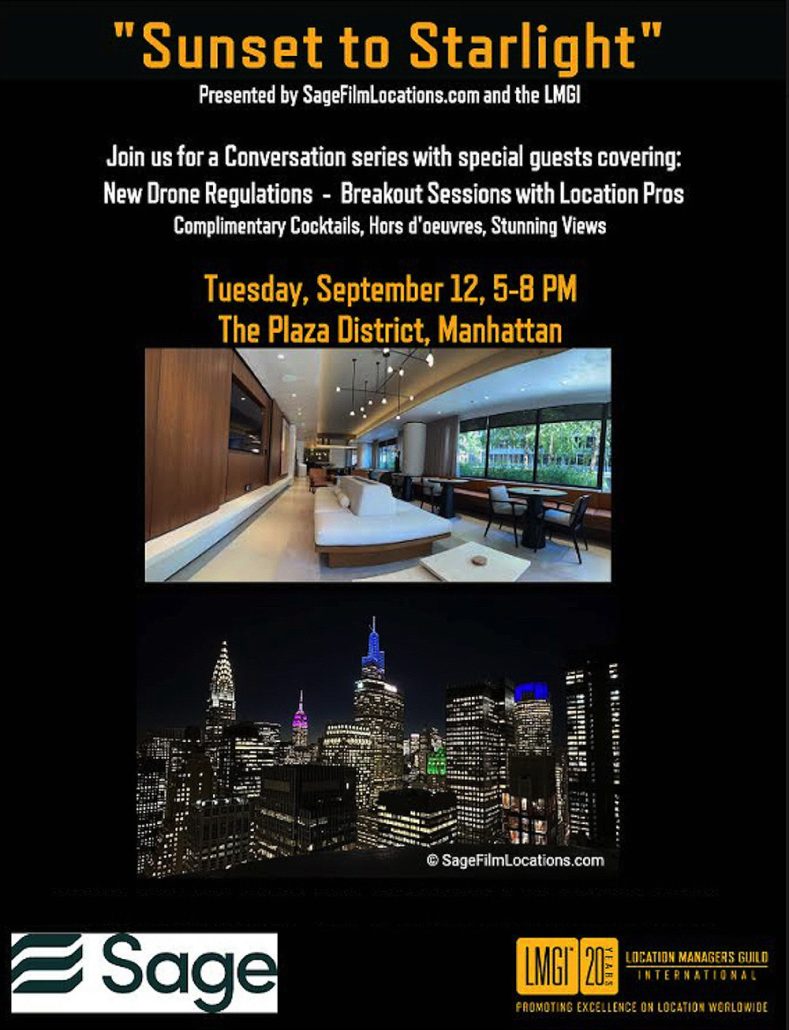 Tuesday, September 12
5:00 pm – 8:00 pm EST

Sunset to Starlight @ The Plaza District
Manhattan, NY
LMGI Members flocked to Midtown to enjoy a beautiful evening networking with one another thanks to the generous sponsor SageFilmLocations.com and the LMGI.  This event brought over 150 NY Location Professionals together on a gorgeous patio (and later) roof for a Sundown Scout.  Special thanks to LMGI member Les Fincher who was able to bring this event to life for the region, and Eric Klein who secured the 17 Location Manager speakers for this event.  Over 30 Apple AirTags were raffled, and everyone left with a bottle of wine from our generous sponsor, SageFilmLocations.com.  More to come in the next Compass magazine!
---
Sunday, November 12
8:00 am – 11:00 am PDT

LMGI BOARD OF DIRECTORS MEETING @ Zoom
Want to know what theLMGI's  bi-monthly board meeting is like?  Join us!  LMGI members are encouraged to sit in on a meeting – who knows, maybe you'll be inspired to run for a seat on the Board, or join a committee!   Email Admin@LocationManagers.org for your zoom link!
---


Pre-Awards Party Celebrates Member Photography and LMGI Compass Magazine!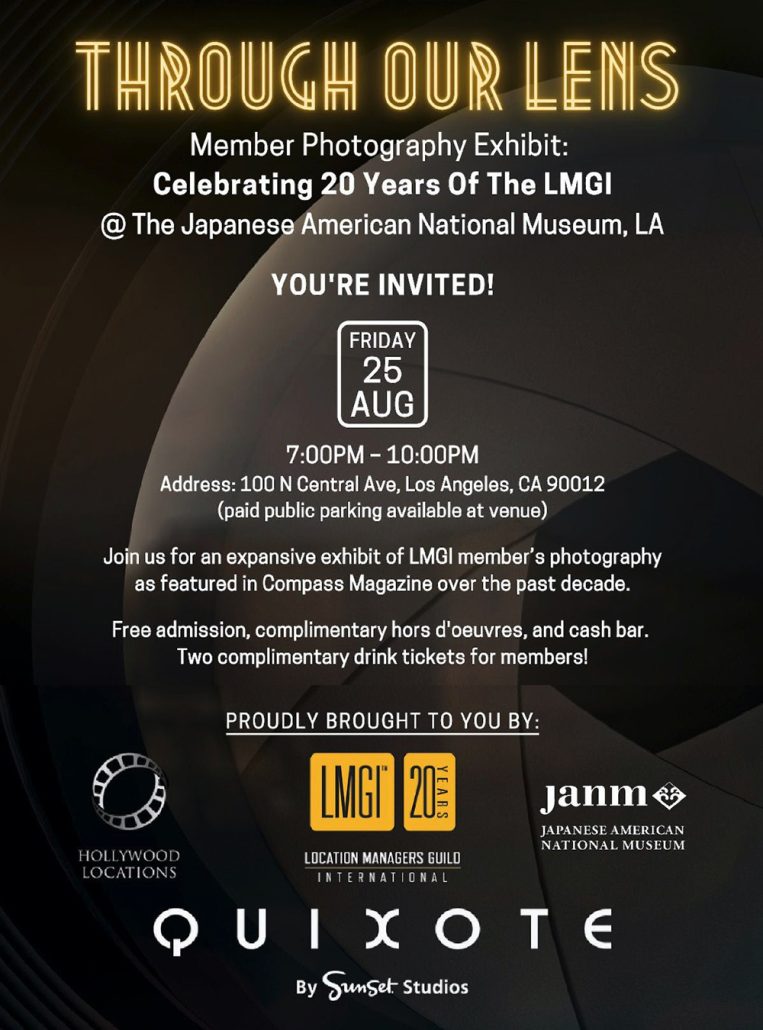 Out-of-town Award nominees, LMGI members and guests were hosted at a pre-Awards Show photo event on Friday evening, August 25, at the Japanese American National Museum in downtown Los Angeles. The gathering provided the perfect occasion for LA locals to meet and mingle with fellow location pros and film commissioners from across the United States and around the world who flew in to attend the 10th Annual LMGI Awards the following evening.
"Through Our Lens" showcased member photographs culled from the pages of the Compass in celebration of the magazine's ten years of publication. Curated by the LMGI's 20th Anniversary Committee, Alison Taylor, John Rakich, Danny Finn, Lisa Scope, David McKinney and Angus Ledgerwood poured through the past 40 issues of the magazine to select the 40 images chosen for the exhibit.
Compass editor Stevie Nelson was thrilled to see pictures from the magazine on display. "Our members are artists, and this is a wonderful way for their work to be seen and appreciated one more time!"
"It was a great opportunity to celebrate the Compass and our talented members," adds Finn, "We were able to meet the nominees– and even attract new members. The event exceeded our expectations!"
The committee also presented a video compilation of founding and early member interviews that played on a monitor throughout the evening. Videotaped by Robin MacDonald at a founders brunch in June, it was a sneak preview of an ambitious project to document the Guild's formation twenty years ago.
Beth Tate, this year's recipient of the LMGI Trailblazer Award for her role in the Guild's inception, is a featured interviewee along with Diane Friedman, John Grant, Cassandra Heredia, Deborah Page, Pamella D'Pella, Scott Trimble, Leslie Thorson, Flint Maloney, Lisa Blok-Linson, Nancy Lazarus, and David McKinney. JJ Levine also shared her perspective.
The guild thanks Business Partners Quixote By Sunset Studios, Hollywood Locations, and the Japanese American National Museum for generously providing the magnificent venue, bar service, and caterer for this special celebration.
Look for more on the history of the Guild in the upcoming Fall 2023 issue of Compass Magazine!
---
Recap by: COMPASS Co-Editor, Diane Friedman.
10th Annual LMGI Awards Celebrates 20 Years of Excellence on Location Worldwide
The Location Managers Guild International (LMGI) celebrated the 10th Annual LMGI Awards gala on August 26, 2023, at The Eli and Edythe Broad Stage in Santa Monica, California.
Location Scout and LMGI founding member Beth Tate (Twilight, Beverly Hills 90210) received this year's Trailblazer Award. Veteran Location Manager Dow Griffith (Indiana Jones and the Kingdom of the Crystal Skull, Jumanji, Proof of Life) received this year's Lifetime Achievement Award. The Creative Coalition received the LMGI Humanitarian Award, and Steven Spielberg, three-time Academy Award® winner, received the Eva Monley Award.  Winners were announced for the outstanding work executed in feature film, television and commercials. Congratulations, again, to the 2023 award nominees.
This year's LMGI Awards Committee Co-Chairs were John Rakich and Robin Citrin with the assistance of Awards Committee members: Stevie Nelson, Diane Friedman, Lalohni Campbell, Bob Craft, Russ Gladden, TeriLee Huff, Chase Hughes, Paquita Hughes, Angus Ledgerwood, Alison Miller, Carole Murphy, Mick Ratman, Lexi Sisk, Karen Tusa, and Dodd Vickers. The special event was produced by Erick Weiss, Honeysweet Creative, and IngleDodd Media. Many thanks to Erika Howard and the 2023 Title, Diamond, Platinum, Gold, Silver, Bronze and Media Sponsors.
2023 LMGI Awards Honorees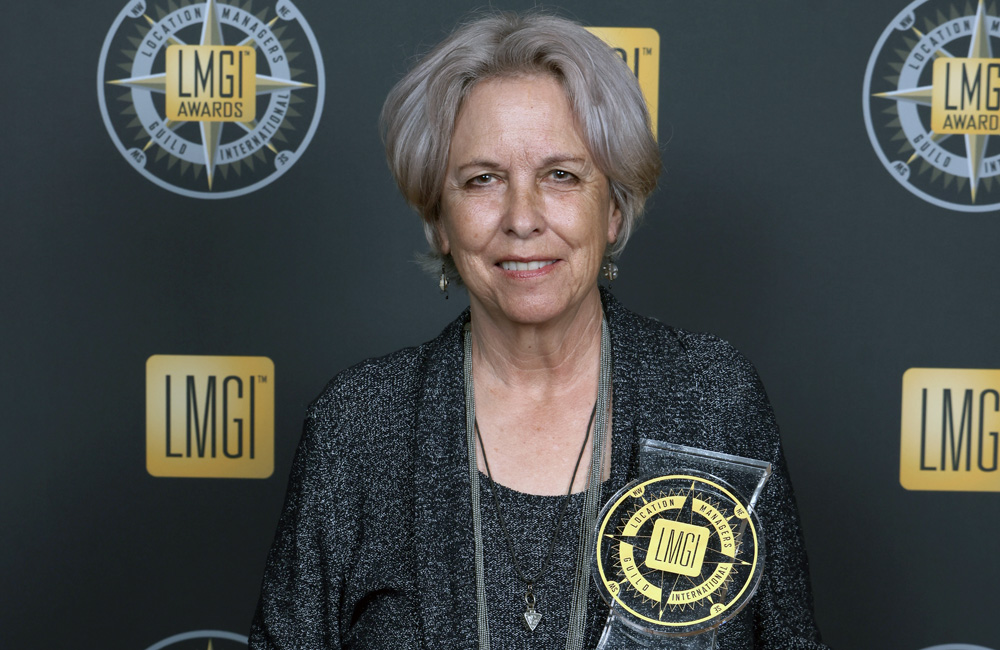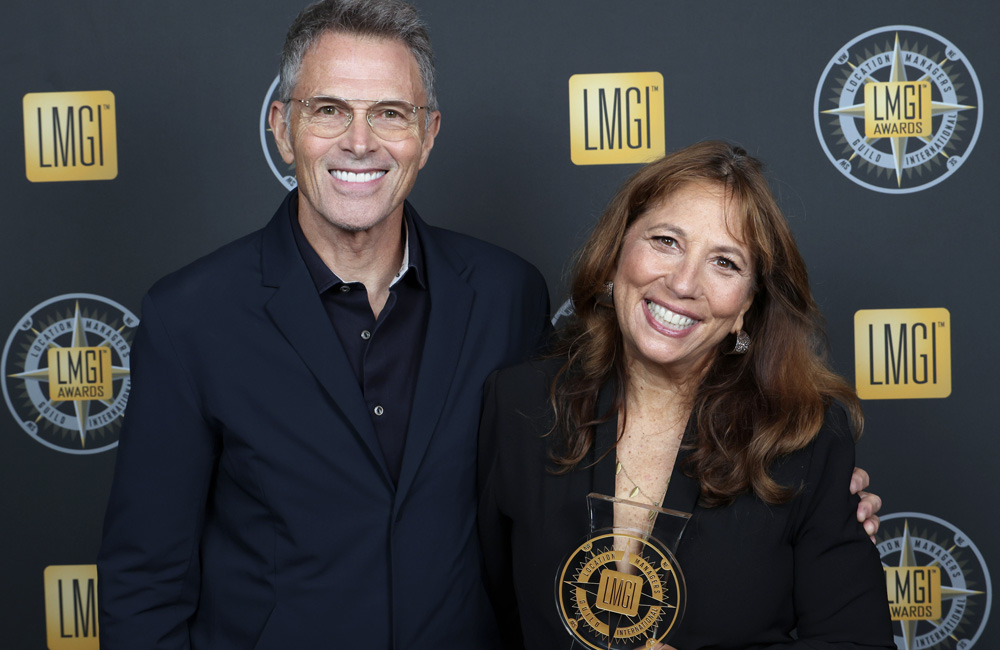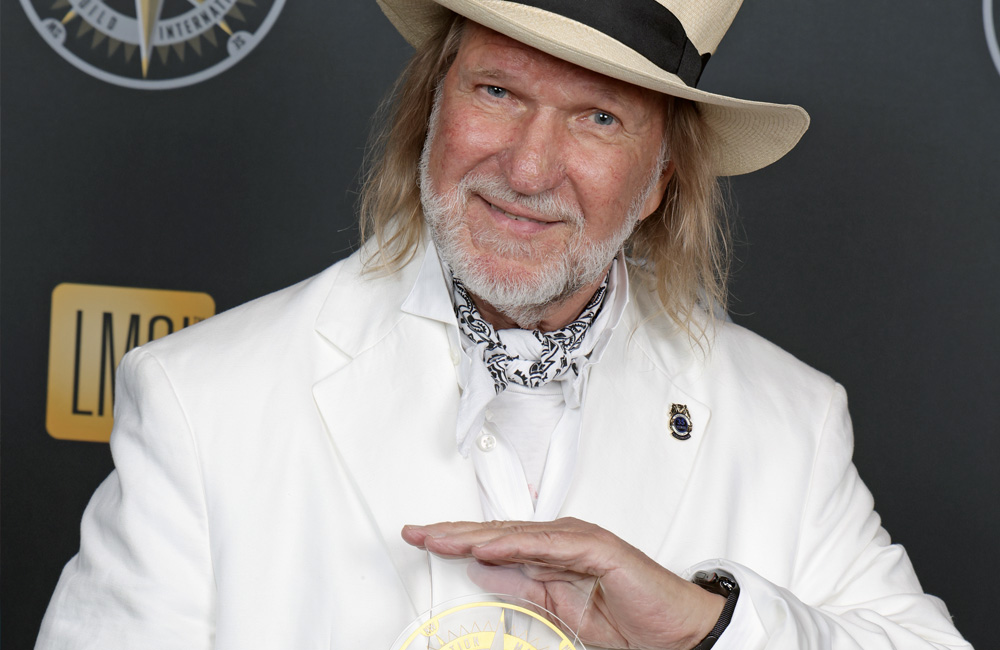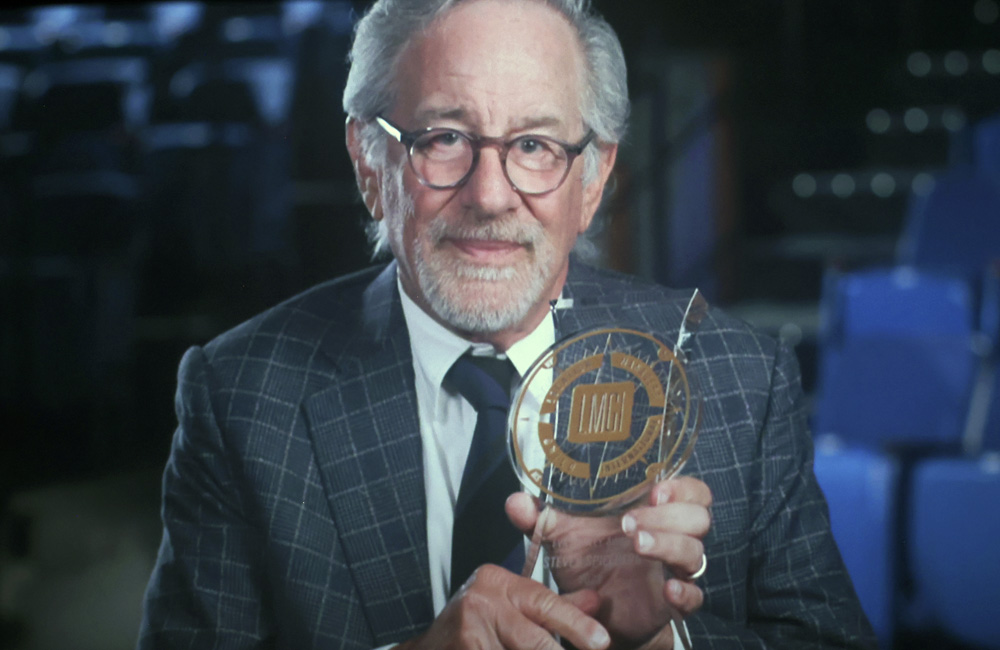 OUTSTANDING LOCATIONS IN A PERIOD TELEVISION SERIES
"1923"
D. Zachary Heine, LMGI
Johan Van Der Walt
Joseph Formosa Randon, LMGI
James Crowley
Eduard Klarenbeek
Nominees:
"Peaky Blinders" – Season 6 – Netflix, "Perry Mason" – Season 2 – HBO l Max,
"SEE "– Season 3 – Apple TV +, "Westworld" – Season 4 – HBO l Max.
---
OUTSTANDING LOCATIONS IN A CONTEMPORARY TELEVISION SERIES
"The Last of Us"
Jason Nolan, LMGI
Mohammad Qazzaz, LMGI
Nominees:
"Jack Ryan" – Season 3 – Amazon Prime Video, "Succession" – Season 4 – HBO l Max,
"The Diplomat" – Netflix, "The Handmaids Tale" – Season 5 – Hulu/MGM Studios,
"The Old Man" – FX Networks.
---
OUTSTANDING LOCATIONS IN A PERIOD FEATURE FILM
All Quiet on the Western Front
Petr Růčka LMGI
Marek Řídel
Jan Ondrovčák LMGI
Nominees:
Argentina 1985 – Amazon Prime Video,
The Banshees of Inisherin – Searchlight Pictures,
The Fabelmans – Universal Pictures,
The Woman King – Tri Star Pictures/Sony Pictures.
---
OUTSTANDING LOCATIONS IN A CONTEMPORARY FEATURE FILM
John Wick: Chapter 4
Simon Daniel, LMGI
Pascal Ricuolt
Antonin Depardieu
Ghaith Al-kurdi, LMGI
Daisei Susami
Morgan Roche
Nominees:
Glass Onion – Netflix, Tár – Focus/Universal Pictures,
The Covenant – Netflix, Troll – Netflix.
---
OUTSTANDING LOCATIONS IN A SINGLE COMMERCIAL
Icelandair Stopover "Easy to Stop, Hard to Leave"
Jón Ólafur Lindsay
Nominees:
AirPods Pro "Quiet the Noise", Apple "The Greatest",
Go RVing Canada "You Are Out There",
Visit California "Kidifornia Family Vacation".
---
OUTSTANDING LOCATIONS IN A TV SERIAL PROGRAM,
ANTHOLOGY, MOW OR LIMITED SERIES
"The White Lotus – Season 2"
Piernicola Pinnola, LMGI
Nominees:
"A Spy Among Friends" – Amazon Prime Video,
"Daisy Jones and the Six" – Amazon Prime Video,
"Queen Charlotte" – Netflix, "White House Plumbers" – HBO l Max.
2023 LMGI Awards Presenters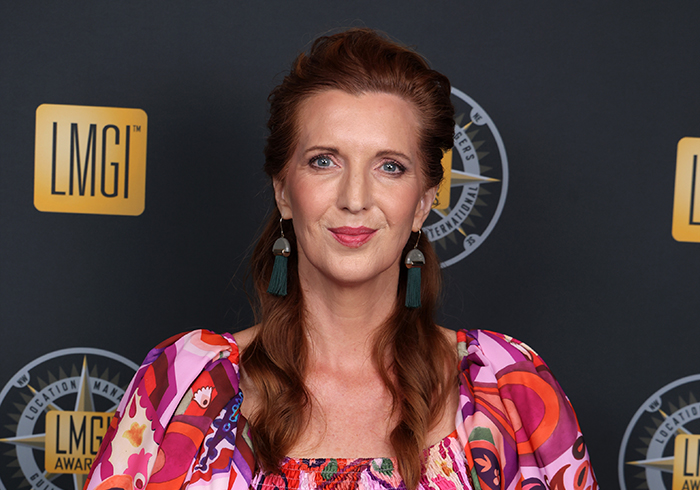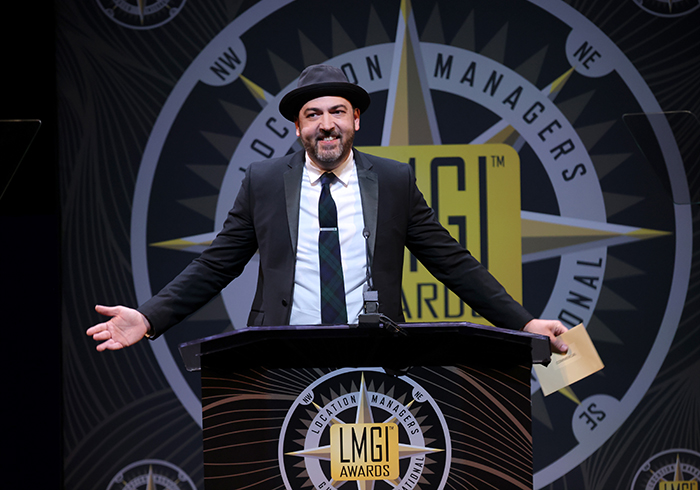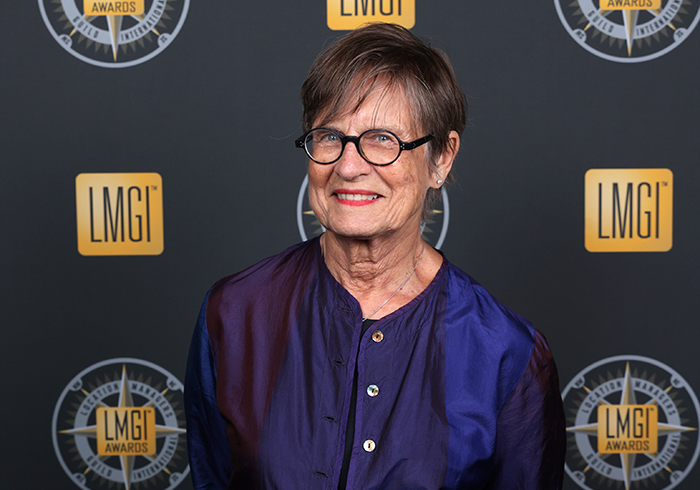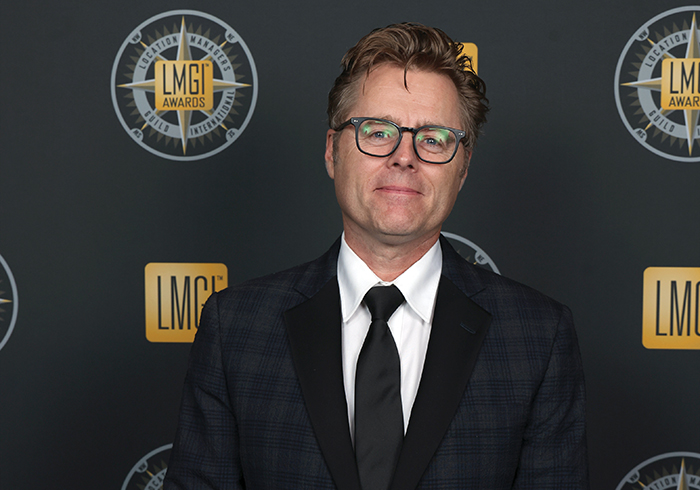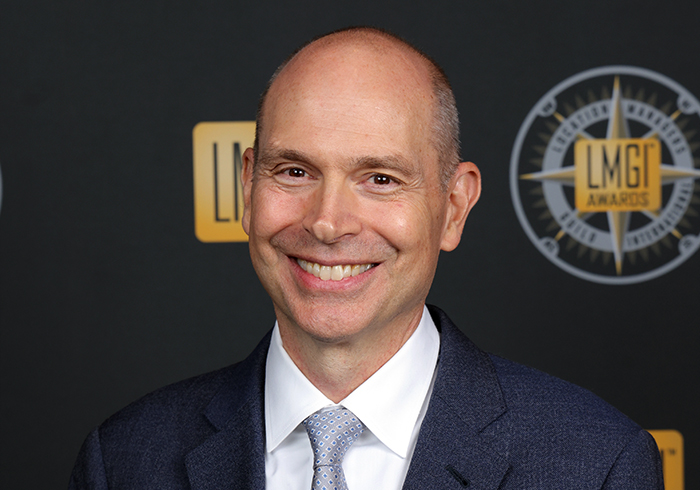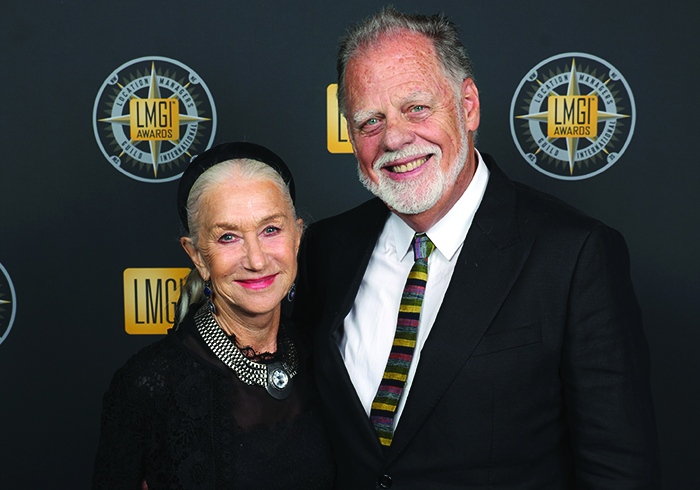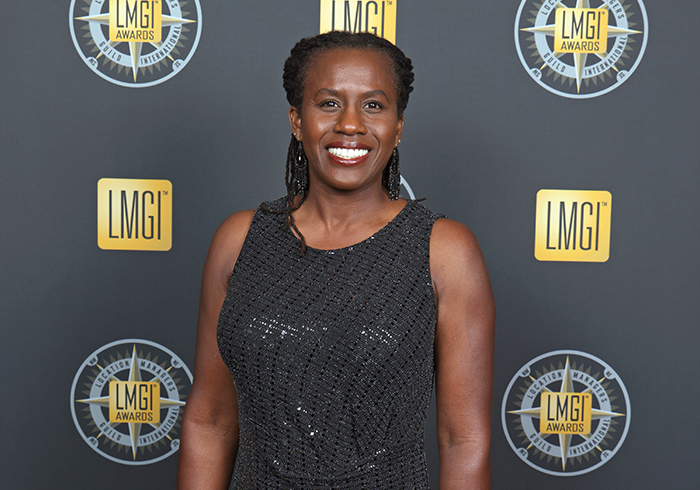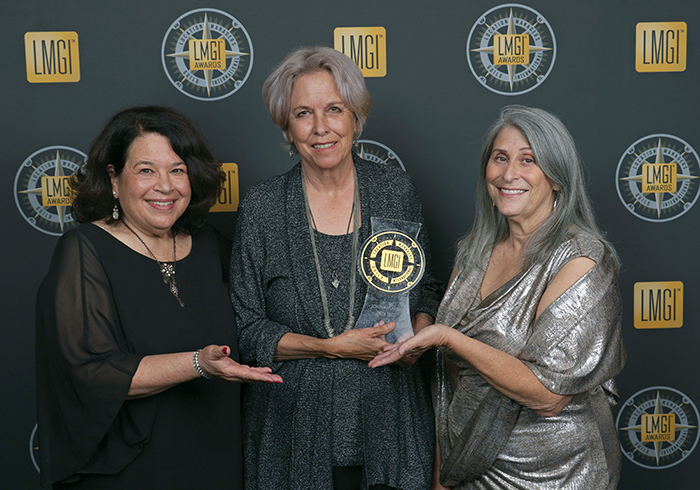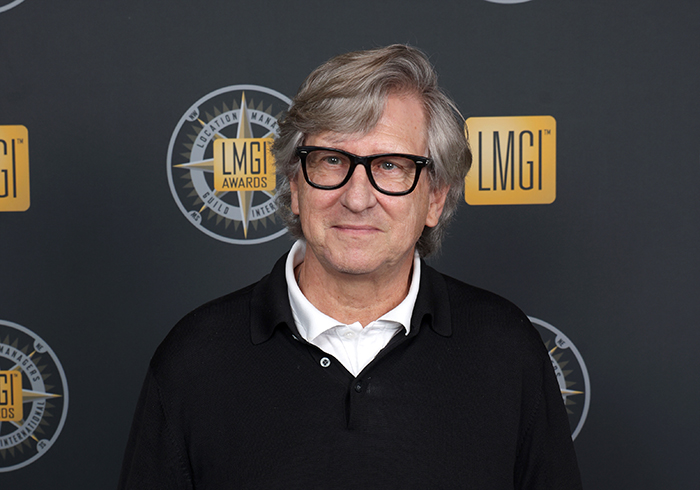 2023 LMGI Awards Press Release
Click here to read and share the final Press Release
Happy Anniversary LMGI!
Continue to celebrate!
Click here to download the LMGI 20th Anniversary icon for your email signature.

California-based Key Assistant Location Manager, Donny Martino / LMGI stands in front of the Mauna Kea Summit Observatory, located on "The Big Island" of Hawaii.
On a day 'off' from filming Godzilla x Kong: The New Empire, Donny and cinematographer Darin Moran took the opportunity to ascend 14,000 ft to catch this figuratively and literally breathtaking view of the famous Pacific Island. After checking in at the visitor center (located 9,200 feet up!), Donny was required to sit in his vehicle for another thirty minutes—just to acclimate to the altitude—before he was permitted to continue his summit expedition. With a number of strict but justified rules to observe and requirements to meet before being allowed to go up, this trip is anything but casual, but Donny said it was an absolute must-see when visiting Hawaii.
Stay in touch with Donny by clicking below. Check out Donny's website for additional images and be sure to follow him on Strava as he bikes to even more new and interesting places!
---
IMDb: Click Here
Website: Click Here
---
LMGI Spotlight contributor: Chase Hughes
Join the IMDb Committee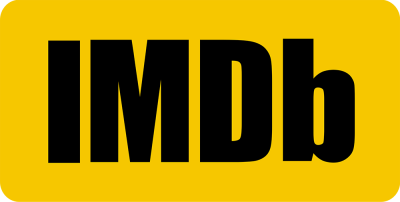 Scott Trimble, LMGI Board of Directors and IMDb Committee Chairperson, welcomes you to join the LMGI's Internet Movie Database (IMDb) Committee. Members of this new committee will learn advanced level secrets of corrections for dozens more film and TV titles as well as create outreach articles and videos to educate our colleagues about why all this is important.
IMDb is the world's most popular and authoritative source for information relating to movies, television series, streaming content, and production cast and crew. As LMGI members, Trimble believes listing our contributions to the industry must be accurate. "It was 2016 when I got the IMDb to finally separate the location department out from the miscellaneous / additional / other crew category into a new Location Management category. I also helped separate out even more job titles that the algorithms missed," says Trimble. "If a studio executive is browsing the latest blockbuster credits and sees an incomplete or erroneous location department, we're making it harder not only for them, but ourselves too. We need to show off exactly who we are and what we did."
In December 2022, the LMGI put out an LMGI Edu-torial Series to educate members about IMDb. Log into your member dashboard to watch.
Contact Scott here about joining the IMDb committee.
Newsworthy Financial Resources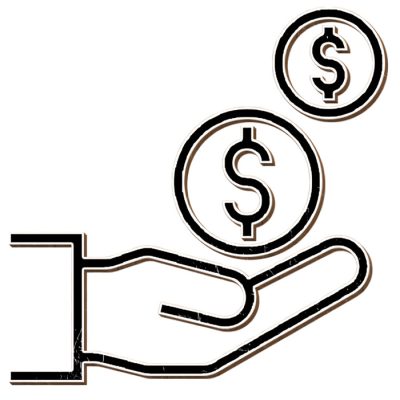 The Entertainment Community Fund fosters stability and resiliency and provides a safety net for performing arts and entertainment professionals over their lifespan. Apply for aid or donate to support the cause. Click Here
Motion Picture & Television Fund supports working and retired members of the entertainment community with a safety net of health and social services, including temporary financial assistance, case management, and residential living. Eligibility for financial assistance programs is determined on a case-by-case evaluation, but generally requires a minimum of seven qualifying years of entertainment industry employment. Click Here

Devout Scout, Russ Gladden
In this issue of TALES we hear from Russ Gladden, Atlanta, GA-based Scout and Key Assistant Location Manager.
We live a unique blend of Tom Sawyer and Sherlock life where we have lived Twilight Zone-like moments. The multitude of asks by the Production lead us to quirky discoveries painting the canvas of our scouting journeys. Amidst these expeditions, one constant remains: situational awareness should be our compass. In the Southeast, for example, there are lots of places "off the beaten path."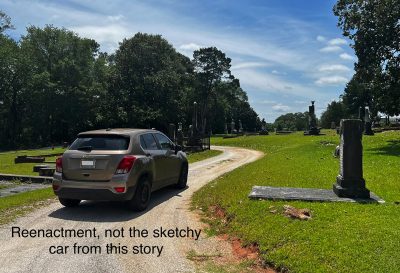 Ever cruised a creepy, sunlit graveyard in a nocturnal no-go zone? The type: narrow, ancient cemetery lanes, overshadowed by town-aged headstones and encroaching magnolias.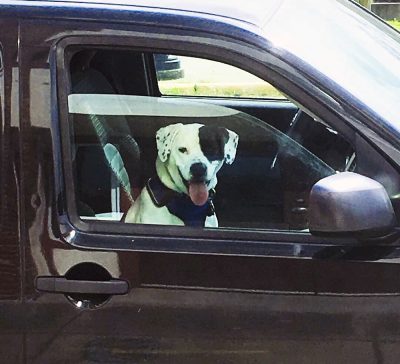 One day, my [dog] partner Petey and I, unique location explorers, encountered a lane-blocking, windows-down-car in an ancestral cemetery's depths. From my truck, I looked around and did not see anyone. With no chance for a 3-point or even 19+ point turn, it was being debated; would I burn in hell for desecrating a grave, or should I nudge the car and leave my insurance information? Before I had to make the decision, two heads popped up from the car, looked back at me, then saw arms start to flail. A shirt went on, followed by an arm reaching out of the passenger window waving me by. Then I heard the driver say, "It's ok. Let me pull on over so you can have more room to pass on by." Their car engine revved and slowly pulled off the lane. Before a "thank you" could be shared, as I approached to pass, I smelled I may have encountered more than one kind of 'afternoon delight' in the car. When the shirtless man in the passenger seat of the car leaned forward passed his lady friend with her inside-out shirt on, and glared at me and Petey, I knew I needed to act like a shepherd and get-the-flock-outta-there! The pictures of that portion of the cemetery would wait.
PRO TIP:
As you travel the cities, counties, and back-roads looking for those thirty-two perfect locations to scout for that one scene, please remember to be safe and careful. We see a lot of weird things and "unique" people doing what we do. It is widely known, if you are in a remote area and hear banjo music, you need to retrace your steps and act like the aforementioned shepherd.
---
Do you have sharable off-the-cuff or funny location department moments loaded with lessons or nuggets that can help build up situational awareness skills with other members? Stories to help encourage safety while boldly venturing out? Your stories fuel your expertise. We Want To Hear From You. Send your TALES here.


CANADA

---
Martini Film Studios Celebrates Family Day in Vancouver, BC
On Saturday, August 19th, 2023, LMGI business partner, Martini Film Studios, hosted its annual Family Day out at their backlot. The event was well attended by crew, union reps, and vendors from across the region. Families were able to walk the lot, eat some great food, and be entertained by musicians, clowns, face painters. It was a great family-event!
---
Recap by: Ken Brooker/LMGI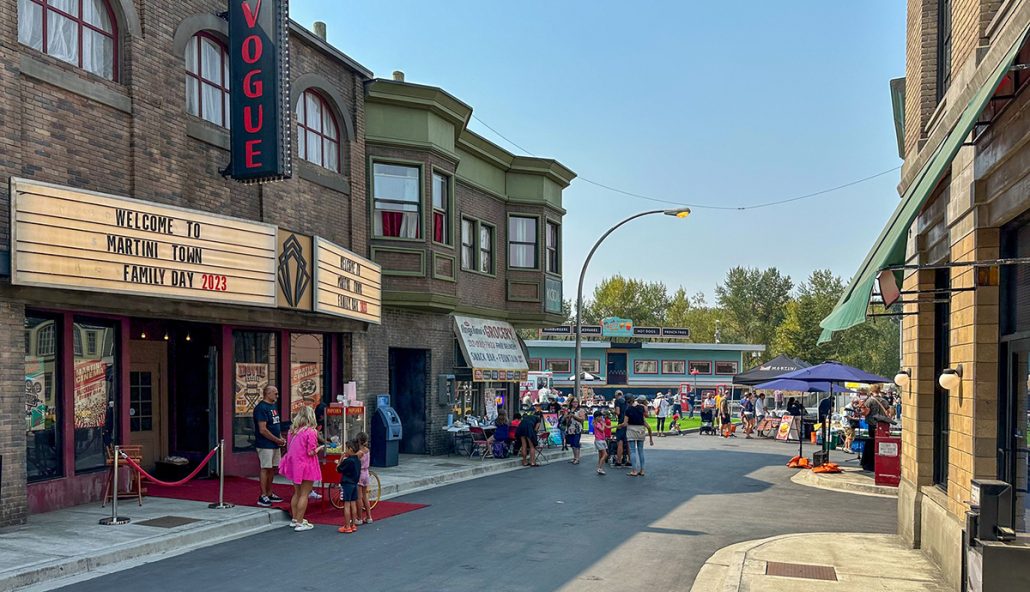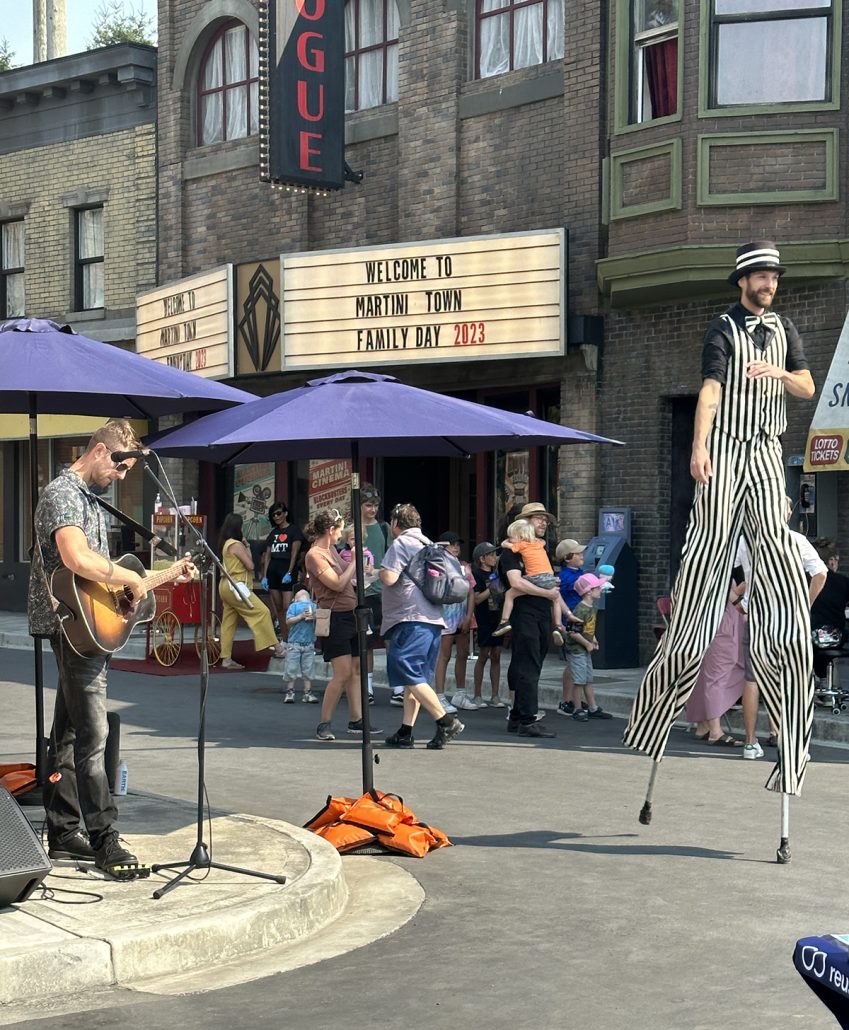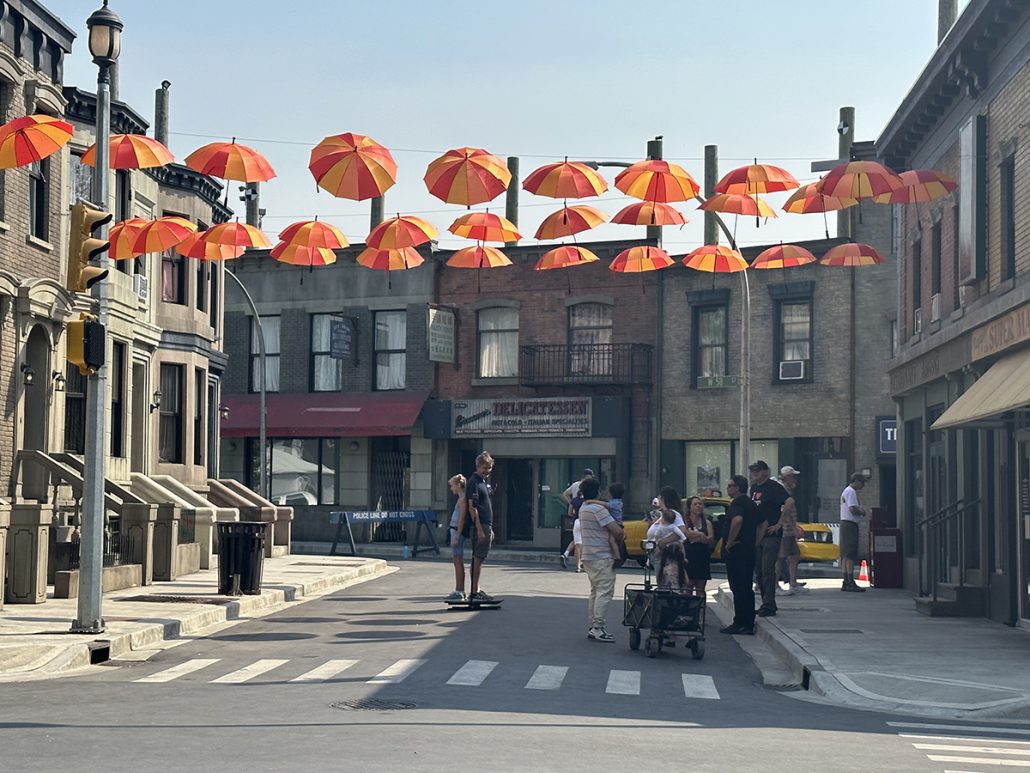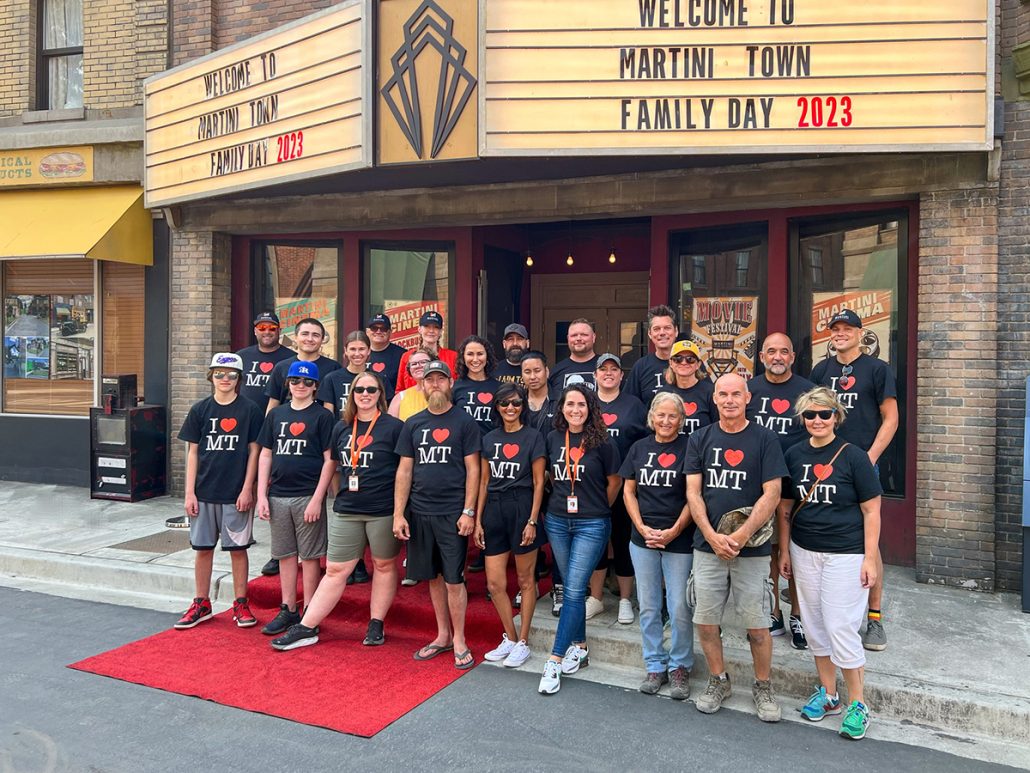 We sat down with our business partner Yanina Barry, Executive Producer and Owner of The Good Film Company, a production service company. She started The Good Film Company (TGFC) 35-years ago and still loves every minute of it! TGFC has a kaleidoscopic locations library and collaborating with location managers is one of the most interesting and exciting parts of any production; and Barry knows locations. Interestingly, years ago, she was a location manager while working on TV commercials and movies in the Caribbean. "Those were the days when production had to fly the dailies to Miami," says Barry. "So much has changed – everything's changed, not only the technology."
Film production is a far cry from when she started out in the film industry as a telephone operator receptionist in a film company. Since then, she has worked in every film department and performed every role, except directing (although there have been moments using her a director's eye on certain productions). She has produced such a wide variety of great films, from TVCs, Digital and Branded Social Content to Music Videos, Corporate Films, Documentaries to Movies, CGI, Animation and Stills. TGFC has worked with film stars, sportsmen and sportswomen, actors, musicians and even polar bears.
Barry has always believed that production, direction and creativity go hand in hand. "As a producer you have to shoot the film in your head, even before the project is confirmed. You need to know the necessary resources, who the crew will be, where and when you'll be filming, and what it's going to cost. I think producers are the third creative in any production before, during and post-production, along with directors and creative directors. I think it always results in better," she says. "We're told we are the UK's leading production service company. I'm VERY happy to take that! I am very proud that clients come back to us, from all corners of the world. We've always been good at listening, adapting, and delivering productions in creative, efficient ways – honestly and reliably."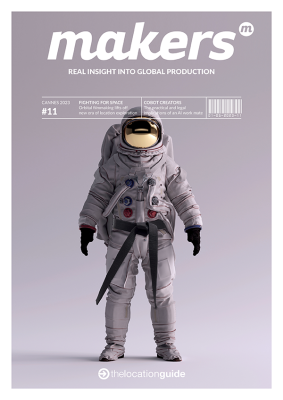 Recently, The Good Film Company was delighted to be the only UK production Service Company featured in the latest issue of MAKERS, The Location Guide's special Cannes 2023 Edition titled "Over Land and Sea", which tells the story of how specialist production service companies make out-of-the-ordinary tasks achievable.
"A good crisis should never be put to waste." ~ Yanina Barry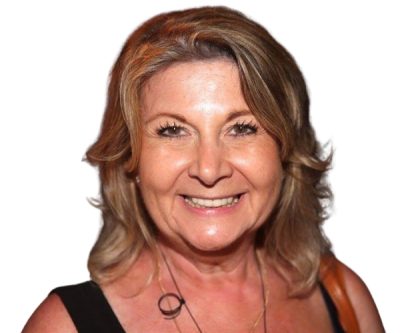 Barry has foresight. "When thirty clients arrived in London on a plane for a TVC shoot, I realised there was no system they could rely on if they'd stayed at home or at their desks viewing the shoot. So, I developed the easiest global remote viewing platform on the market, partly because it has been developed by film producers for film producers," Barry states. Although remote filming was developed pre-pandemic, it helped many productions shoot during the COVID pandemic when shooting wasn't possible for most. Its platform is simple, reliable, easy to set up and operate, and can stream your shoots live in under 0.2s from anywhere in the world. Disposable travel to and from shoots is no longer necessary and helps lessen the impact of productions on the environment. Talk about sustainability.
"We know that all productions have their challenges," says Barry, and it is experience and know-how that really defines how much of a challenge each turns out to be, and how much you get caught out by the unexpected."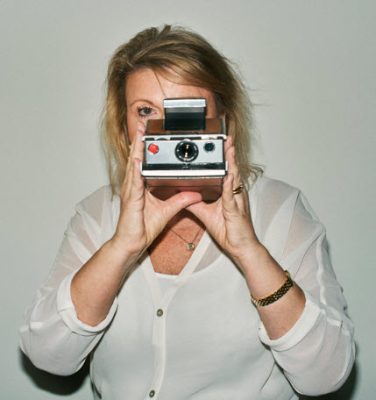 Whether it's TGFC's work with Prime Video & Amazon Studios, HBO and Dentsu Creative X, The Good Film Company values experience, creativity, and professionalism, above all else. It is Berry's great pleasure that clients, production teams, creatives, production crew, studios and suppliers trust her [company] and that she has a genuine friendship with them.
---
Follow The Good Film Company to view more talent and work they have produced.
Contact:
a 5-6 Eton Garages, Lambolle Place, London NW3 4PE UK
t +44 (0)20 7794 5558
Work Click Here
Facebook Click Here
LinkedIn Click Here
Host an LMGI Location FAMTOUR
To host a tour, you must be an active LMGI Business Partner.
Effective Familiarization (Fam) Tours are valuable tools for attracting and acquainting prospective key production personnel with a region's local resources; encouraging them to bring productions to the region.
Click here to learn more!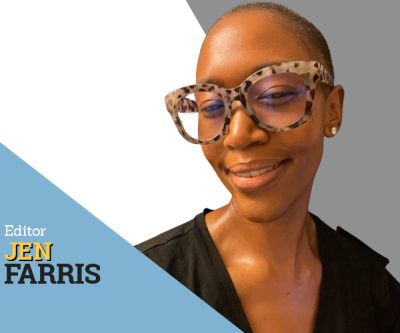 Jen Farris is a native of Atlanta, GA USA and is a location scout who a former Executive Board Secretary for the LMGI. Because of her love for history, storytelling, architecture, music, exploration and wanderlust, she is an archivist who would love to travel the world doing all of those things simultaneously.
Follow Jen on Instagram at @msjenfarris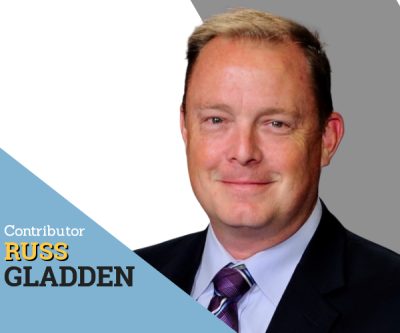 Russ Gladden currently lives in Atlanta, Georgia USA with his scout partner Petey the dog. Russ has been a member of LMGI since 2018.
Follow Russ and Petey on Instagram at @russgladd or @gooddogpetey.
Chase Hughes is an ALM who joined the LMGI in 2022. Originally from Knoxville, Tennessee USA, he is excited to be moving to Los Angeles after wrapping his current project in Utah. He loves studying languages, researching new technology, and exploring anywhere there's a No Trespassing sign posted. His favorite locations tool is GIS software, and his favorite part about working in the locations department is learning how to anticipate the needs of a production so that the crew gets to focus on being creative and enjoying the work.
---
EDITOR: JEN FARRIS
CONTRIBUTORS:
RUSS GLADDEN
CHASE HUGHES
CO-EDITOR AT LARGE:
JJ LEVINE
Share your feedback or ask to join our LMGI newsletter team here.
Volunteer with the LMGI
---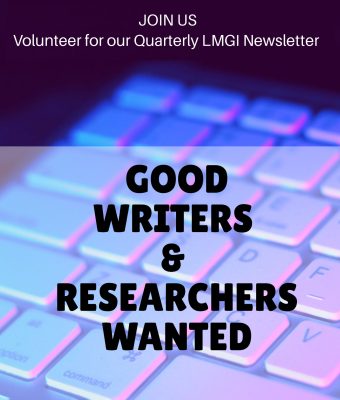 The Quarterly LMGI Newsletter welcomes additional writers and researchers to gather content from our amazing global membership, business partners, events and celebrations of LMGI. The final issue of 2023 wraps in November with a new issue following first Quarter 2024. Join our team!
Contact us by clicking here.
---
Volunteer & Follow The LMGI
Instagram (@locationmanagersguild)
---
Hashtag the LMGI on your social media posts:
#LMGI – Organization business
#LMGIAwards – LMGI Awards activities
#LMGISocialLight – Member Accolades
#LMGILife – Member Lifestyle Activities
ABOUT THE LOCATION MANAGERS GUILD INTERNATIONAL (LMGI)
The Location Managers Guild International/LMGI is a global organization of career location professionals in the motion picture, television, commercial and print production industries, dedicated to upholding the highest ethical standards. Through local commitment and international strength, we support strong relationships between production and government agencies, businesses, and communities. We promote awareness of the location professionals' place in the entertainment industry as indispensable creative collaborators through a variety of innovative programs. The LMGI was founded in 2003 as a 501(c)(6) non-profit corporation as the LMGA and rebranded in 2016 to reflect its growing international membership. The LMGI is not a labor union and does not represent Location Managers or Scouts in wage or working condition negotiations.
For more information about #LMGI and the #LMGIawards, visit www.LocationManagers.org or follow the LMGI on Facebook (@TheLMGI), Instagram (@locationmanagersguild), and X (@TheLMGI).