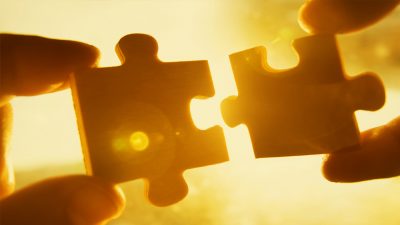 As seasoned location professionals working in a highly collaborative industry, the LMGI appreciates that our partner businesses are vital to our success. We could not do what we do without the location services, movie ranches, film commissions, sound stages, studios and every other production partner we count on to create a seamless location experience. You can count on us as well, to make it easier for your business to connect with the location professionals you want to reach locally and globally.
With this in mind, the LMGI has launched our new Business Partner Program.
This innovative modular program offers multiple avenues to increase your credibility by supporting the LMGI and providing a myriad of ways to get your company, brand, logo and name in front of top scouts and location professionals.  The new, customizable LMGI Business Partner Program puts your success in your hands. You can choose from an array of options and levels of support ––resulting in a superior return on investment.
JOIN FOR THE PRESTIGE.  STAY FOR THE BENEFITS.
New! LMGI Business Partner–Starter Package $625
BENEFITS
Subscription to the quarterly Compass magazine
Listing on the LMGI Web Directory
Listing in the Compass magazine (both print & digital)
Logo display on the LMGI Newsletter (links to your website)
Discounts on LMGI Awards tickets
Discounts on advertising
Added Value / Added Status—
Become a
Dedicated LMGI Business Partner
New Business Partners can add value and status by applying for Dedicated LMGI Business Partner Status, a privilege that lets you proudly display the LMGI logo on your website and marketing material once you are successfully vetted. Former LMGI Business Members converting to partnerships have been previously vetted and can continue to enjoy the LMGI trusted stamp of approval.
Administrative vetting fee $50.
THE BENEFITS KEEP GETTING BETTER!
 Once you're an LMGI Business Partner, you can also take advantage of additional "Insider" benefits and opportunities the LMGI offers to our partners, from laser-focused advertising and unique sponsorships to exclusive access and discounts. We work with each business to custom craft the ideal package to match each year's objectives and budget—and to create the perfect Business Partner Package for your company.
Additional Customizable Benefits include:
Sponsorship opportunities at the celebrated LMGI Awards gala
Discounted ads in the LMGI Awards Program
Advertising at our biggest media events
Web banner advertising on LocationManagers.org
Discounts on advertising in the Compass Magazine
Promotional inserts bundled with any edition of the Compass Magazine
LMGI email marketing to members' inboxes
Invitations to local, regional and international events, and sponsorship opportunities
Discounts on LMGI website advertising
Direct mail marketing year round to the full LMGI membership
These annual LMGI Business Partnerships can start at any time, but the benefits don't begin until you make the commitment.
**The LMGI reserves the right to cancel participation (or) refuse acceptance into our Business Partner Program at our sole discretion.**
To learn more about customized benefits packages, email: businesspartner@LocationManagers.org