Cześć! Hello!
On Dec. 1, 2020, during a special edition of the Location Managers Guild International virtual chat series "Coffee Tuesdays", LMGI members enjoyed a Virtual Familiarization Tour (FamTour) of Poland with the aid of host, FilmWarsaw, the Warsaw Film Commission, the Polish Producers Alliance (KIPA), and Postnovation post-production. Moderated by Jennifer "JJ" Levine/LMGI, Dodd Vickers/LMGI and Dana Pohl/Head of Projects at Polish Producers Alliance, we "Fell In Love with Warsaw" and explored a few regions represented by their seven film commissions.
LMGI members virtually trekked through Lomé: the City of Thousand Contrasts and Poland's Łódź Region, a popular region for filmmaking. Poland's vast locations range from historic castles, palaces, industrial factories, sacred spaces, modern contemporary buildings, greenland and unique alternative spaces. Whether it is their mountains, two-thousand lakes, their salt mines, landmarks like Białowieża, Europe's Oldest Primeval Forest, the Palace of Culture and Science, or Riese's seven underground structures located in the Owl Mountains and Książ Castle in Lower Silesia, LMGI member Todd Christensen can testify, "The assortment and variety of locations are extraordinary!"
Pohl educated to us that Poland, a country flanked by Germany, Berlin, Slovakia, Ukraine, Belarus, Lithuania, The United Kingdom, Czech Republic, France, Italy and Spain, belongs to NATO. It enjoys an alliance with the European Union providing the freedom of movement that allows a seamless filmmaking process. A-list accommodations with diverse cuisine, fifteen five-star hotels, and a plethora of resources that accommodate film production professionals also make filming in Poland desirable.
Alicja Grawon – Jaksik/President of the Board, Polish Producers Alliance (KIPA) walked us through their 30% cash rebate film incentive program's guidelines and requirements, Polish Film Institute grants and production financing.
Mateusz Kozak/ Post Novation explained that there are no technological boundaries limiting Poland's capabilities. Poland has world renowned pre-Production, production and post-production offerings such as gaming, digital restorations, virtual production, animation, mastering, facility sound stage rentals in addition to experienced film crews onsite.
Additional thanks go to:
Mike Fantasia /LMGI President
Markus Bensch /LMGI
Dow Griffith /LMGI
Christian McWilliams /LMGI
Todd Christensen /LMGI
Marie Cantin, UPM / Producer / Educator
Michal Sliwkiewicz /LMGI
Aldona Machnowska-GoraVice President of City of Warsaw
Anna Spisz, Head of Mazovia Warsaw Film Commission
Ewa Puszczyńska Producer, Oscar winner for "Ida"
A robust Q&A session followed the presentations.
FamTours have been one of the benefits of membership, and although COVID-19 has made it difficult to travel, film commissions have become creative in ways to present their locations.
---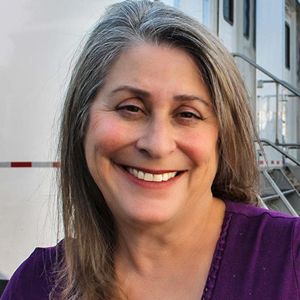 J.J. Levine, Moderator – Los Angeles, California, USA
LMGI Vice President, Location Manager and Scout, J.J. Levine has extensive experience in television, feature film, commercials and new media. She spearheads the LMGI's successful Zoom call series, "Coffee Tuesdays".   Prior to location managing, J.J. worked as an executive, producer and production manager for companies such as Tri-Star Pictures, Columbia Television, TNT, NATGEO, and PBS. She was also a Brand Marketing/Public Relations Manager for Ironstone Vineyards and Brown-Forman Beverages Worldwide, marketing luxury wine brands and promoting wine country tourism.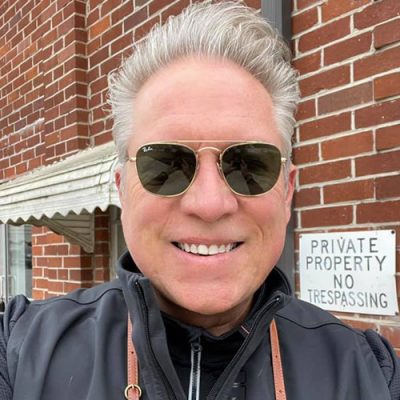 Dodd Vickers, Moderator – Atlanta, Georgia, USA
Dodd Vickers has incorporated the skills and knowledge gained while studying architecture at Georgia Tech, his military service and years of management with a luxury hotel brand into his career as a successful Location Manager and Scout.  Earlier this year, Dodd launched the "Locations on Two," podcast.  Using the experience gained while collaborating on more than forty productions as a basis for interviews with industry veterans, his podcast serves to elevate the profile of Location Managers within the industry and for the public at large.  Dodd serves on several committees within the LMGI.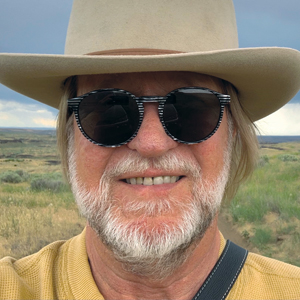 Dow Griffith, Location Manager, Isle of Vashon, Washington, USA
Dow Griffith has a background in cultural anthropology and became a professional filmmaker in 1972. Since 1975 he has worked as a Location Manager for more than 40 years on over 60 feature films in more than 90 countries, preferring to specialize in remote, foreign location assignments. He has been a member of the Teamsters since 1977 and a member of LMGI since 2010.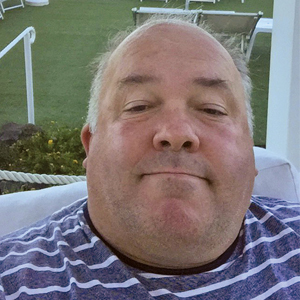 Christian McWilliams, Location Manager, the U.K.
Christian McWilliams has worked on locations for 25 years with experiences in the U.K., Morocco, Middle East and China. He has worked in commercials, low budget film and tv, documentaries and large feature films. From a 3-man CNN crew to 5,000 extras in the desert, he loves a life on location.
 

He has an in-depth knowledge of Morocco where he lived for 15 years and has worked with all the directors that he ever dreamed about, most recently Chad Stahelski and the movie "John Wick 3."

 

He's a U.K. member of the LMGI and a passionate lecturer and coach of film students at the University of Westminster.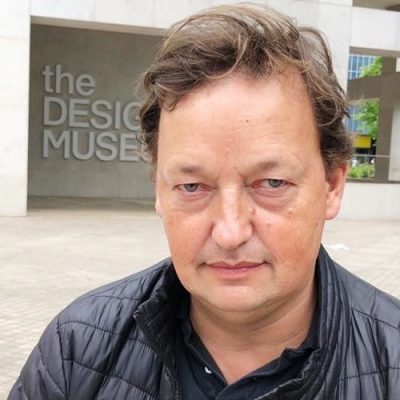 Markus Bensch, Location Manager, Germany
Markus Bensch lives in Berlin, Germany and joined the film industry in 1992.  Markus worked in the location department as a location scout , location manager and supervising location manager. His best known works are The Bourne Supremacy (2004 ), The Reader (2008) , Hanna (2011) Bridge of Spies (2015), and A Hidden Life  (2019).  He joined LMGI in 2016, in the same year he was nominated for an LMGI award for his contribution to Steven Spielberg"s film "Bridge of Spies. He was accepted into the Academy of Motion Picture Arts and Sciences in 2020.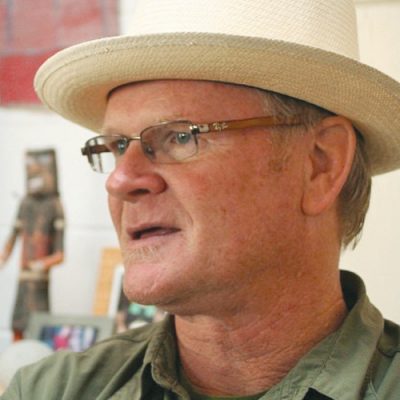 Todd Christensen, Location Manager, New Mexico, USA
Todd Christensen originally from Yankton, South Dakota, started working in film in 1995 as an Assistant Location Manager and became a Location Manager in 1999. He has worked on such films as 'Syriana', 'There Will Be Blood', 'Moneyball', 'The Hunger Games', 'Sicario 1 & 2 and 'The Ballad of Buster Scruggs'.
 

Todd has worked on over 30 movies and another 25 scouted.

 

He has won the COLA Award for 'Moneyball' for Best Team and Professional of the year as well as the first LMGI award that was international for Best Locations on 'Sicario'.

 

Todd was the Shop Steward for Teamster Local 399 for 8 years and the NMFO Director from 2019-2020. He worked out of Los Angeles starting in 1995 and moved back to New Mexico in 2006 to continue his work as a Location Manager.

 

Todd is also an accomplished artist having had over 55 shows in the last 45 years.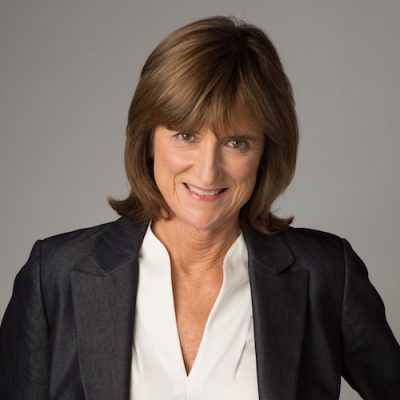 Marie Cantin, Producer/UPM/Educator, Los Angeles, California, USA
Marie Cantin is an award-winning producer and educator, with experience in both independent and studio film and television productions. Notable projects include "Collateral," "Save the Last Dance," "Dante's Peak," "Masked and Anonymous," "Big Fat Liar," "A Night At the Roxbury," "Things to do in Denver When You're Dead," and "Torch Song Trilogy." With Gale Anne Hurd, she produced "The Waterdance," winner of a Sundance Film Festival Audience Award. Marie was an Associate Dean at the AFI Conservatory in Los Angeles where she mentored 185 award-winning M.F.A. thesis films that garnered one Oscar nomination and seventeen student Academy Awards. In honor of her career and service to the industry, in 2017 she received the prestigious Frank Capra Achievement Award from the Directors Guild of America. She is also a member of the Producers Guild of America, Women in Film, and Film Independent.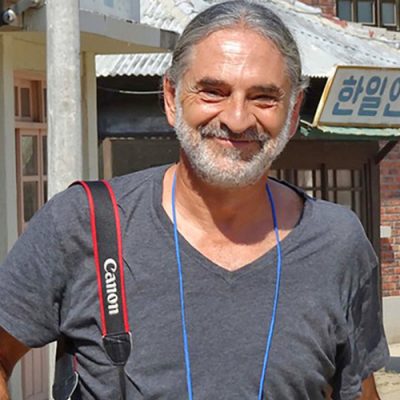 Mike Fantasia, Location Manager, Los Angeles, California, USA
Mike Fantasia has been a location manager for 30 years and has worked on over 35 feature films in the United States, Canada and Europe. He is a founding member of the LMGI, has served on the Board for over ten years and is in his third and final year as its president. He has been a member of the Academy of Motion Picture Arts and Sciences since 2018.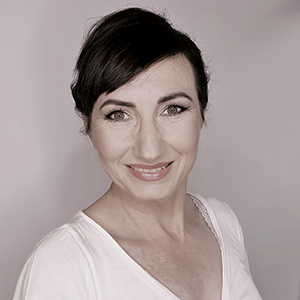 Monika Głowacka, Head of Łódź Film Commission / m.glowacka@ec1lodz.pl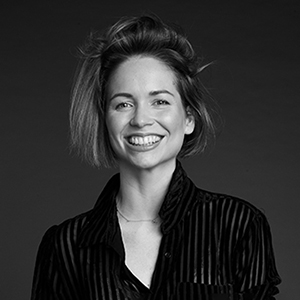 Alicja Grawon-Jaksik, president of the board, Polish Producer Alliance / alicja.grawon@kipa.pl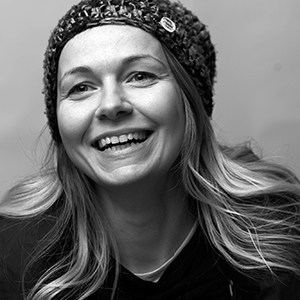 Dana Pohl, Head of projects at Polish Producers Alliance / dana.pohl@kipa.pl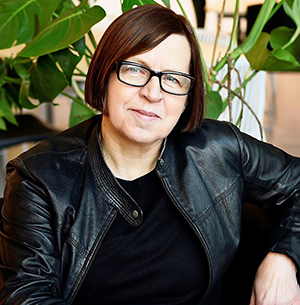 Ewa Puszczyńska, producer / ewa@extreme-emotions.pl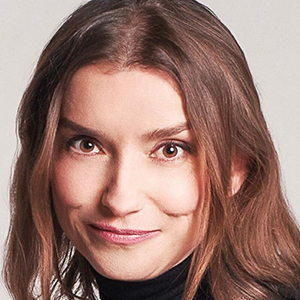 Anna Spisz, Head of the Mazovia Warsaw Film Commission / a.spisz@mwfc.pl