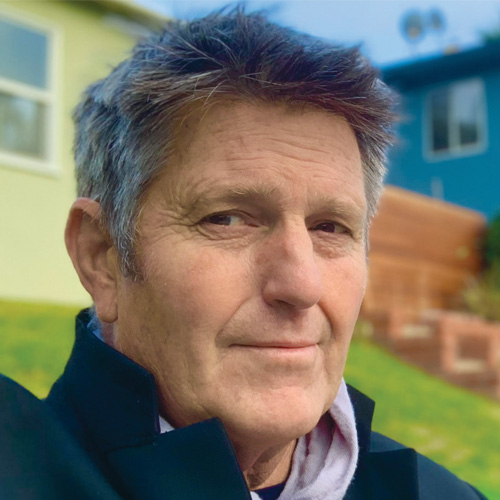 David McKinney is a fourth generation native of Los Angeles, a founding member of the LMGI and is currently the longest serving member of the Hollywood Teamsters Local 399 Steering Committee.
---
Before becoming a Location Manager, David was a scholar-athlete at UCLA, winning the first ever Pacific-10 Division Rowing Championship for the university, then went on to become a world class sailor, competing in the Olympic Trials in the International Star Class. David gained facility in the Spanish language through advanced studies in Spanish and experience as a work exchange student in Spain while earning a degree with a double major in English Literature and Political Science with field emphasis in International Relations and Public Administration from the University of California Los Angeles.
Since 1989 David has worked on location internationally for every type of production including print, music videos, tv commercials, television and Academy Award winning features and has won numerous awards for outstanding work as a Location Professional.
David has been known to spend summers sailing private yachts around Baja California, the Florida Keys, the Canary Islands, and the Balearic Islands of Mallorca, Menorca, and Ibiza, as well as an occasional foray into international dual sport off road motorcycle adventures in Portugal, Spain, and Morocco.