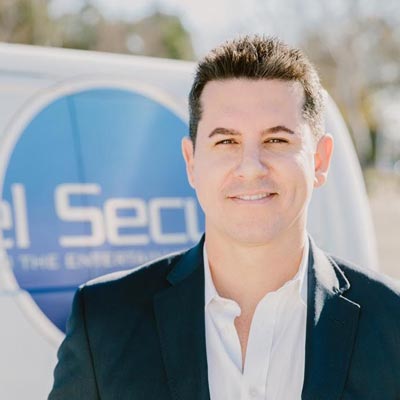 Mario Ramirez began his career in film location logistics working with the San Diego Film Commission in the early '90s. He worked as a location scout, manager and production manager until 2000 when he formed Reel Security Corporation, an entertainment security company designed specifically around the unique and challenging needs of Location Professionals.
---
Having grown Reel Security for 18 years, Mario expanded Reel Security into the largest and most technologically advanced entertainment security company in the industry. Over 300 films, 400 TV shows and 600 commercials later, Reel Security is a preferred security vendor with every major studio and has offices in Los Angeles, Atlanta, New Orleans, New Mexico and Boston.
In addition, Mario is the Founder and CEO of the software company Virtual Masons, LLC. The creators and developers of Production Mason, the worlds first production specific, Location Manager and vendor logics communication platform. This highly sophisticated software is the first of its kind to centralize production team communication, with the immense needs of vendor services and cost management, in one easy to use, mobile first logistics hub.
With his business insight and tech background, Mario believes he can offer great support in the expansion of the LMGI.